Project Runway Episode 5: "It's My Way on the Runway"

First – a quick apology and a big hello to my fellow American Sewing Guild national conference attendees! I didn't get to this recap post until today because I was in Haute Houston. If you didn't make it, well, I don't mean to make you sad, but we had a wonderful time!
Frequent Threads author Claire Shaeffer was honored with the ASG Hall of Fame award. It was lovely to meet Claire in person and she gave a very special talk about the importance of ASG – both to her personally and to the members everywhere. It's nice to be back home, but the annual conference always makes me feel rejuvenated and so excited about my job. On to the Episode 5 recap!
Team challenges always mean drama
It's always a big IF – will designers keep their cool long enough with each other to create decent designs?
On Episode 5, "It's My Way on the Runway," the competitors were divided into teams to create great career looks for women.
The guest judge was Marie Claire's Editor in Chief, Joanna Coles. In comparison with the plentiful friendly television stars who have been guest judges this season, Joanna is a very tough judge with some biting comments. The designers had a difficult challenge – each team's garments had to fall into a cohesive look for Joanna's new Marie Claire's Woman at Work Magazine.
The winner
Melissa won for the first time! She may be one of those under-the-radar designers who makes it to the middle of the game, then starts to really excell.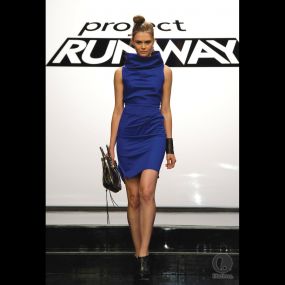 The rest of the top three
Alicia's design: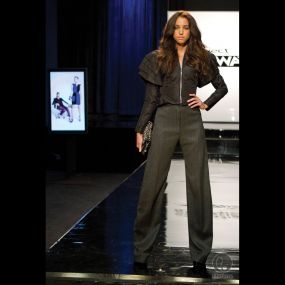 Christopher's design: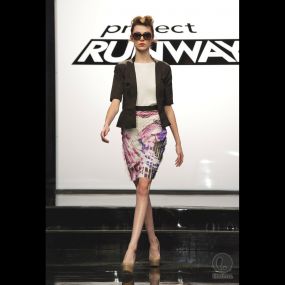 The loser
Raul's return didn't last very long.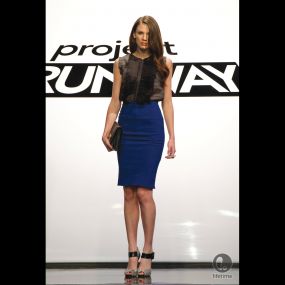 The rest of the bottom three
Elena's design: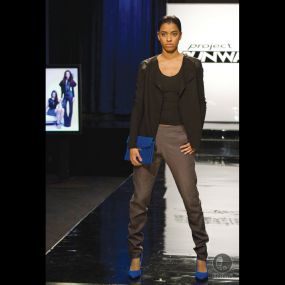 Gunnar's design: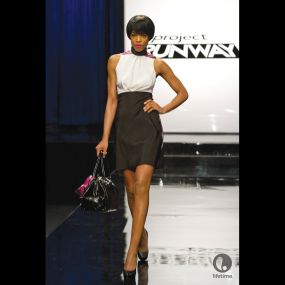 And all the rest…
Dmitry's design: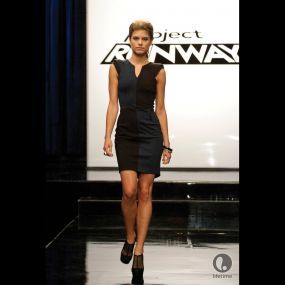 Fabio's design: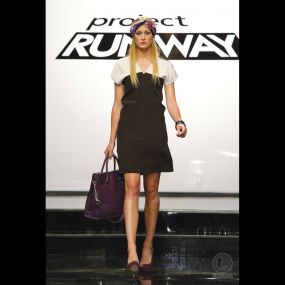 Nathan's design: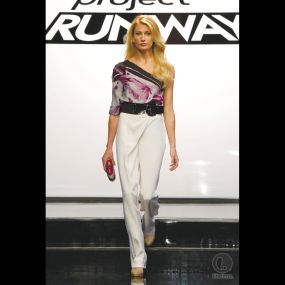 Sonjia's design: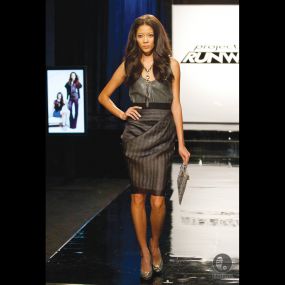 Ven's design: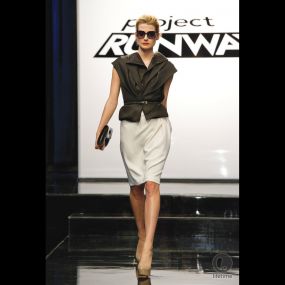 What were your thoughts?
What did you think of the winning design?
The losing design?
Would you have worn ANY of the looks to work?
Now that the herd has thinned a bit, what do you think of the designers such as Dmitry or Melissa, who haven't won challenges, but stayed in the competition?
Do you think some designers deliberately play it safe at the outset?
Until next week, happy sewing!
Episode 5 (It's My Way on the Runway)
Project Runway Season 10 Episode 5
 (It's My Way on the Runway). Guest judge is Marie Claire's Editor in Chief 
Joanna Coles
. Air Date: 08/16/12. Another day, another dreaded team challenge but will the designers be able to get along long enough to create cohesive looks for Marie Claire's Woman at Work Magazine?
Melissa's winning design.
Alicia's high-scoring design.
Elena's low-scoring design.
Gunnar's low-scoring design.
Get the latest including tips, techniques and special offers straight to your inbox.