Project Runway Episode 11: "It's Fashion, Baby"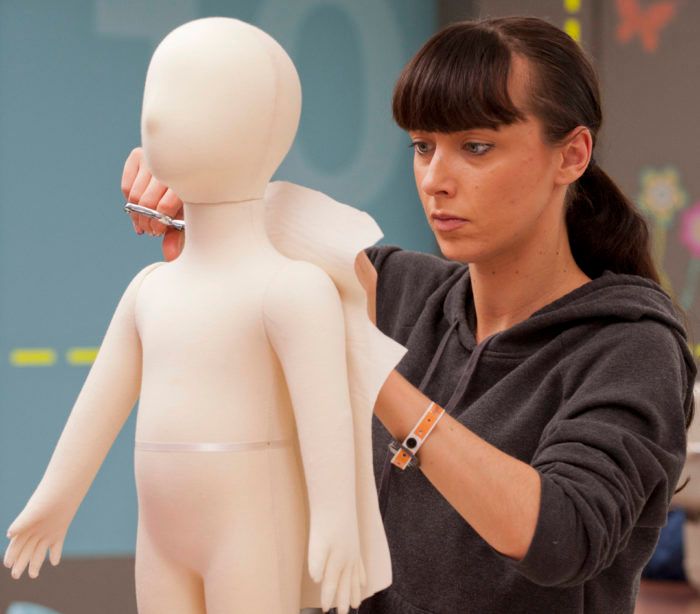 In the most recent episode of Project Runway, "It's Fashion, Baby," there were plenty of tantrums and crying – but it wasn't all from the designers!
The competitors had to design outfits for adorable babies and toddlers, looks to be included in Heidi's new Truly Scrumptious line of kids' clothing at Babies 'R' Us. In a humorous twist, during their sewing time, the designers also had to babysit dolls that required holding, rocking, feeding, and changing. So they were under pressure to work and nurture at the same time, a frustrating situation moms everywhere can identify with.
The guest judge was actress and singer Hilary Duff, who has a 5-month-old baby boy, Luca. Her husband is former professional hockey player Mike Comrie. 
On to the pint-sized designs!
The winner (boy):
Sonja's sweatsuit blazer and pants…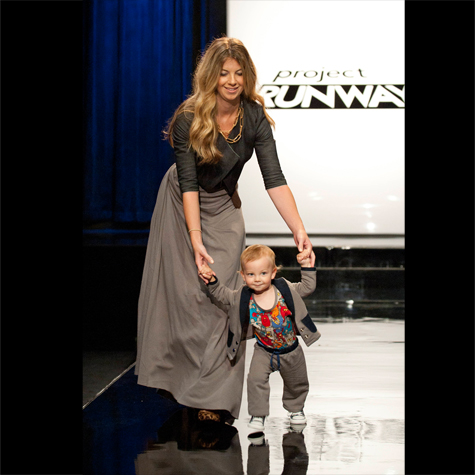 The winner (girl):
 Christopher's design: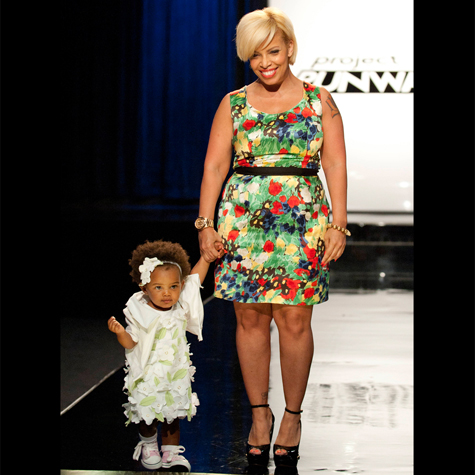 The loser:
 Elena's design for a girl: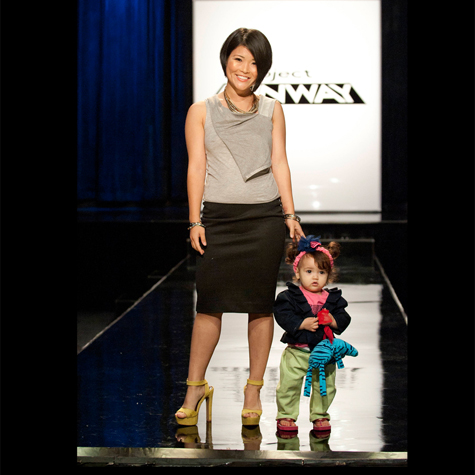 The rest of the top three:
 Fabio's design for a boy: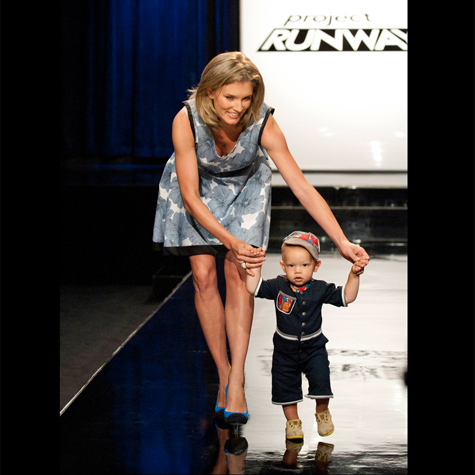 The rest of the bottom three:
 Melissa's design for a girl: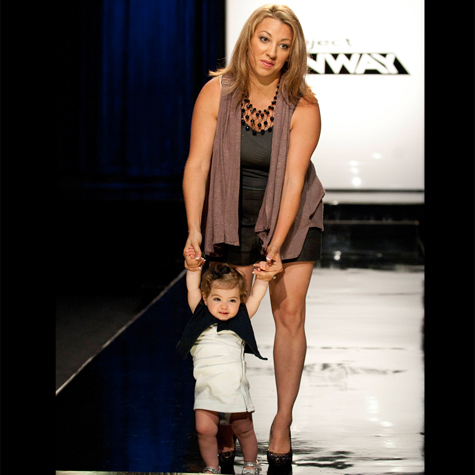 Dmitry's design for a boy: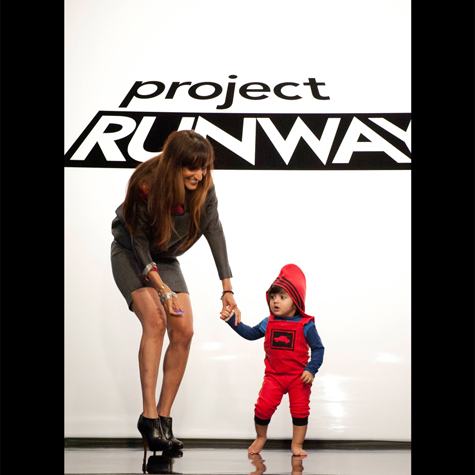 Share your thoughts!
What did you think of this challenge? Are you interested in designing for babies and toddlers or were you wishing for grown-up designs?
Did you agree with the judges' decisions? Dmitry ended up in the bottom three, but I know some little boys who'd love a hoodie with a car on the front!
Do you think it was fun or just distracting to have the designers taking care of the mock babies?
Do you want to see this challenge again? If yes, is there anything you would change about how it was organized and judged?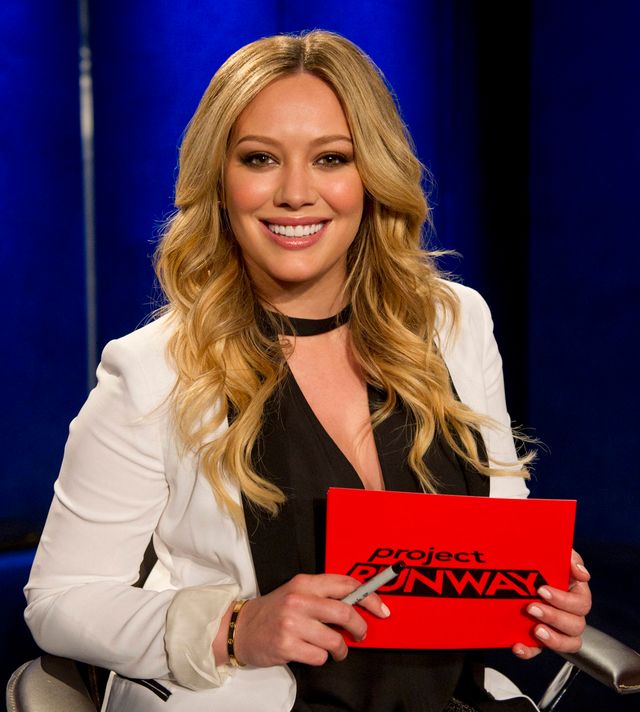 Hilary Duff was the guest judge for the eleventh challenge on Project Runway, Season 10.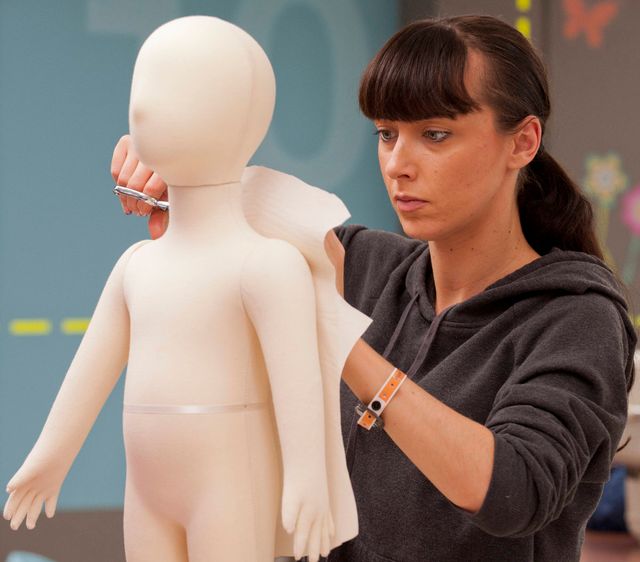 Elena works with a child-sized dress form to plan her design.