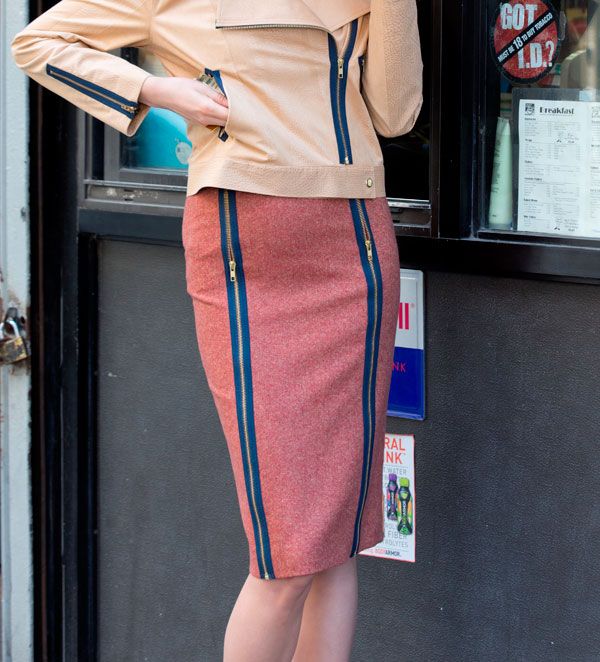 Exposed zippers can be added to any garment. You can use an existing garment opening, such as a center-back or center-front opening, shift the original opening to another spot, or create new zipper locations in any existing seamline. But not all patterns offer the ideal zipper location. 
For example, side-seam zippers are hidden during garment wear, so there's little point in exposing a zipper at that spot. Also, zippers are somewhat stiff and don't curve easily. If your chosen pattern has a side opening, consider moving the opening to the garment's center back or front for a smoother result.
Shifting the zipper opening to the center back is easy if the pattern has a center-back or center-front seam. If the pattern indicates cutting on a fold at center front or back, simply pin the garment section away from the fold, add 5/8-inch seam allowance to the fold line, and cut two separate back pieces instead of one piece on the fold. Stitch the original side-seam opening closed and insert the zipper at the center back.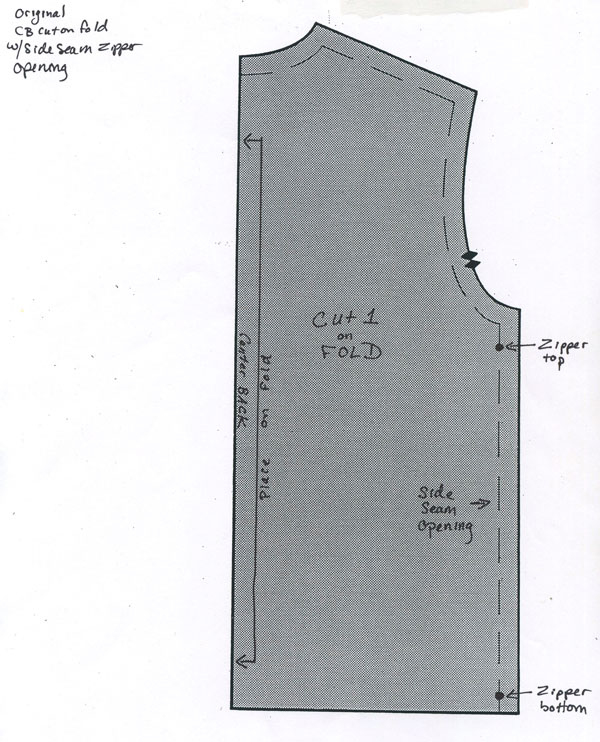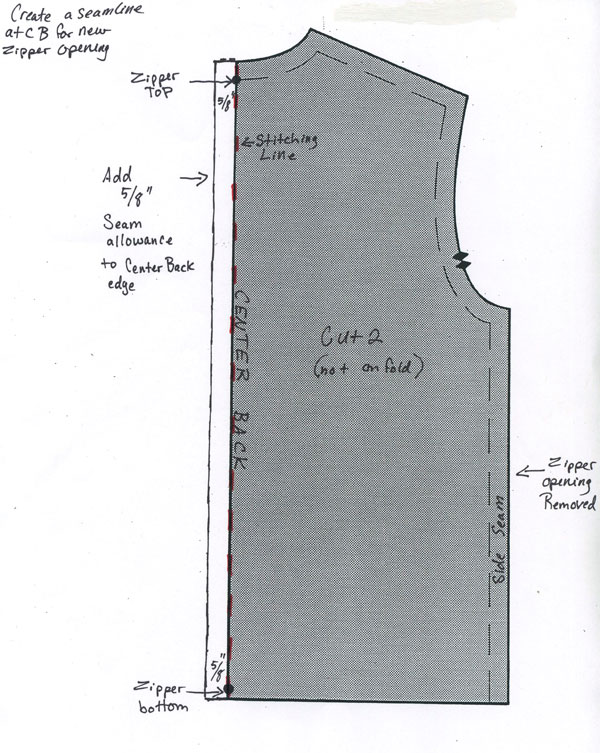 Any existing seamline can be a prime spot for showing off an exposed zipper. For the pencil skirt featured in our SewStylish article, we added two zippers to the skirt pattern's front princess seamlines. We also added a zipper to the jacket's center-back seamline. Although the zippers are functional (they can be opened and closed), none of these zipper installations are garment openings. The zippers were installed over slot seams, as described in the article. 
You can add a zipper where there wasn't one before by creating a new seamline, as well. To do it, draw a straight line on the pattern where you want to position the zipper. Cut the pattern along the line and add a 5/8-inch seam allowance to each side when cutting the fabric. Then, install an exposed zipper.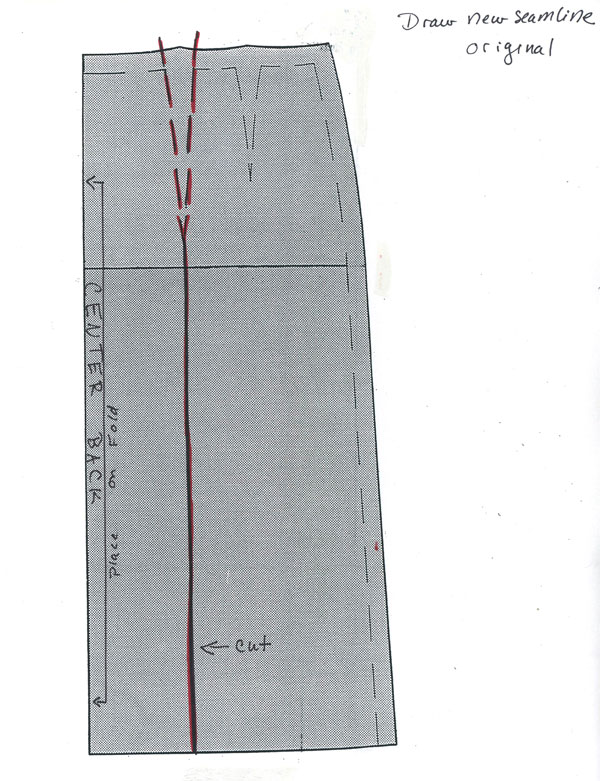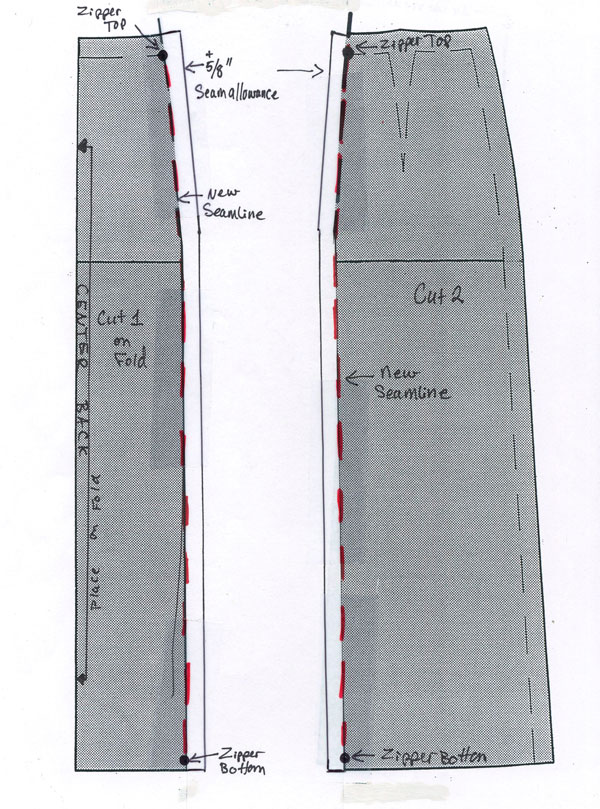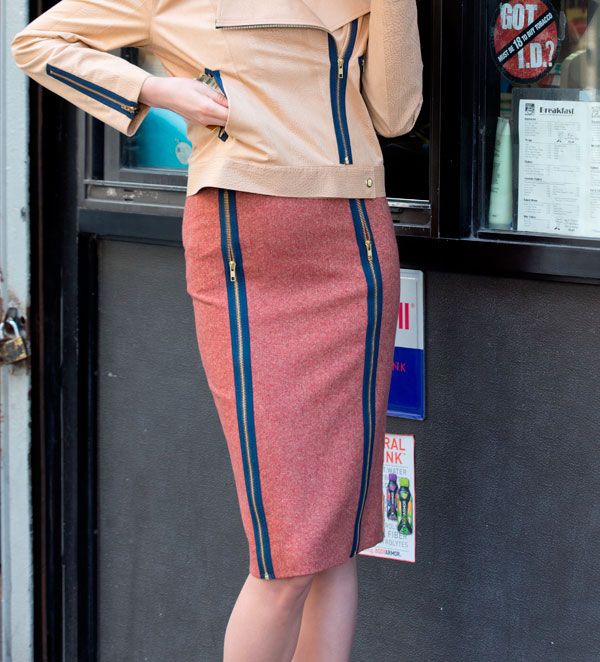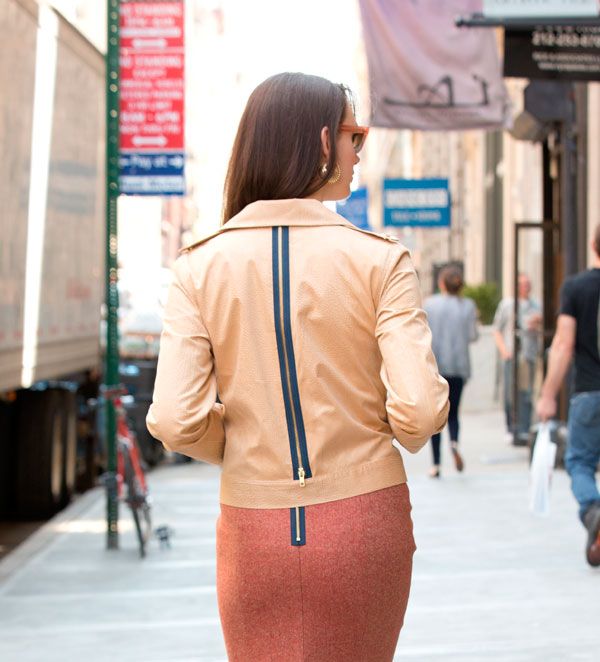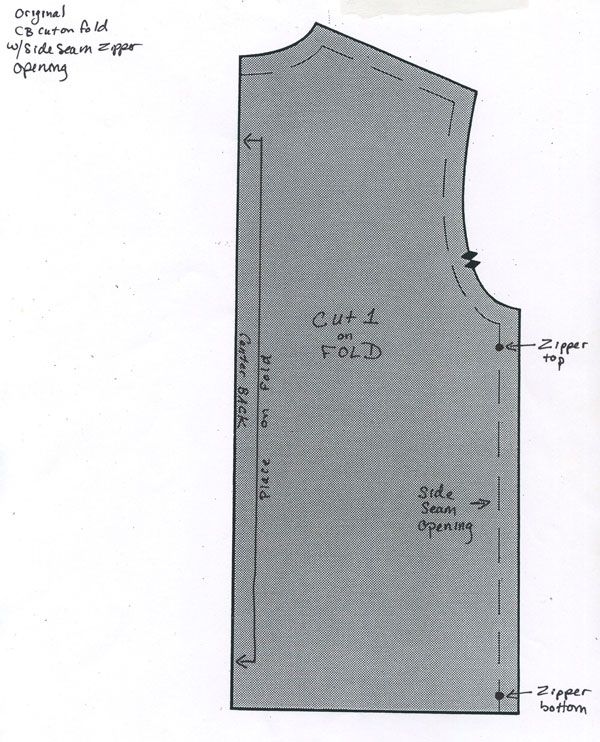 The original pattern for moving a zipper opening.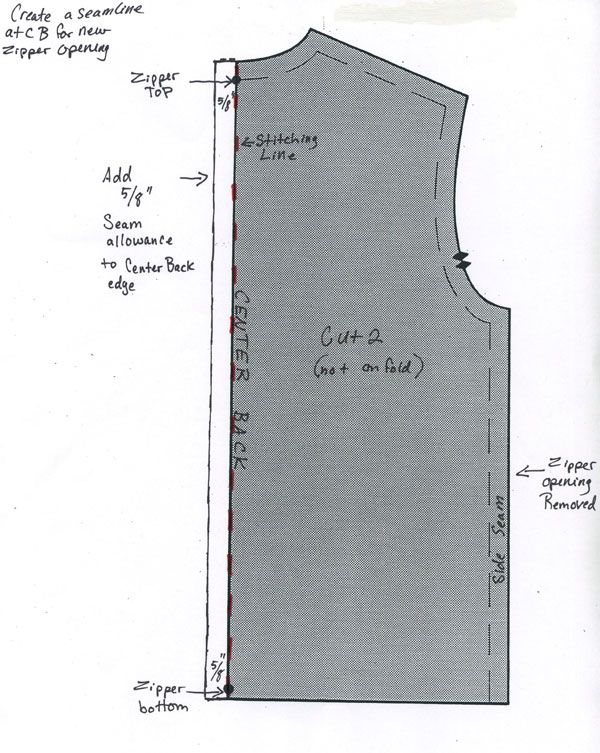 See the changes necessary for moving a zipper opening.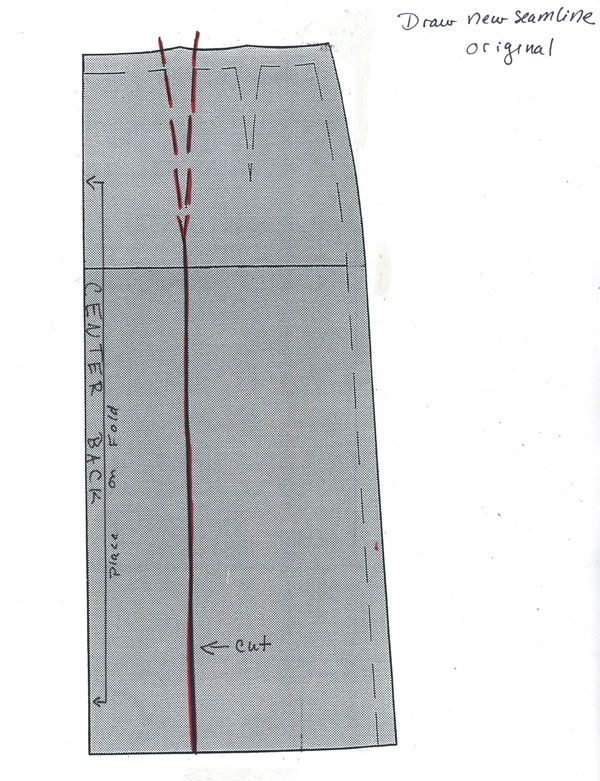 The original pattern with the cutting line marked for adding a seamline.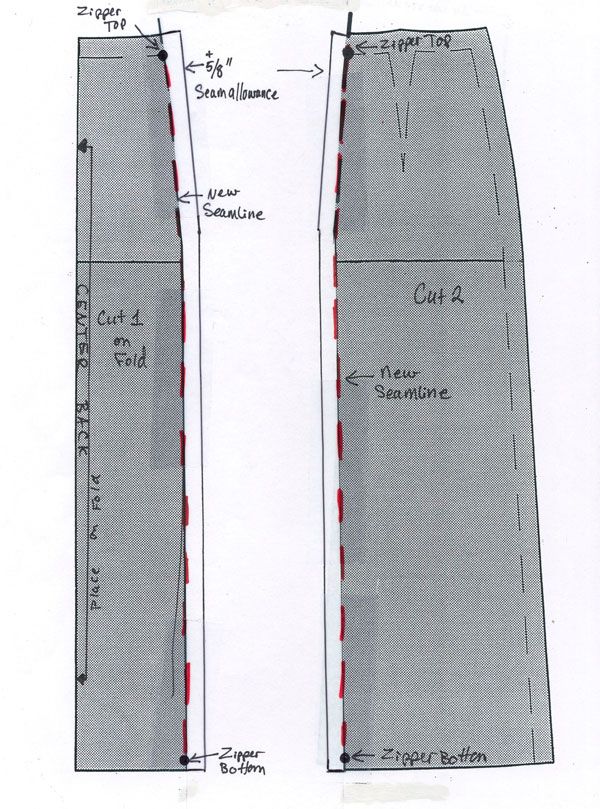 The pieces separated and the seam allowance added.