Magazine Giveaway: "Threads" Issue #165 (February/March 2013)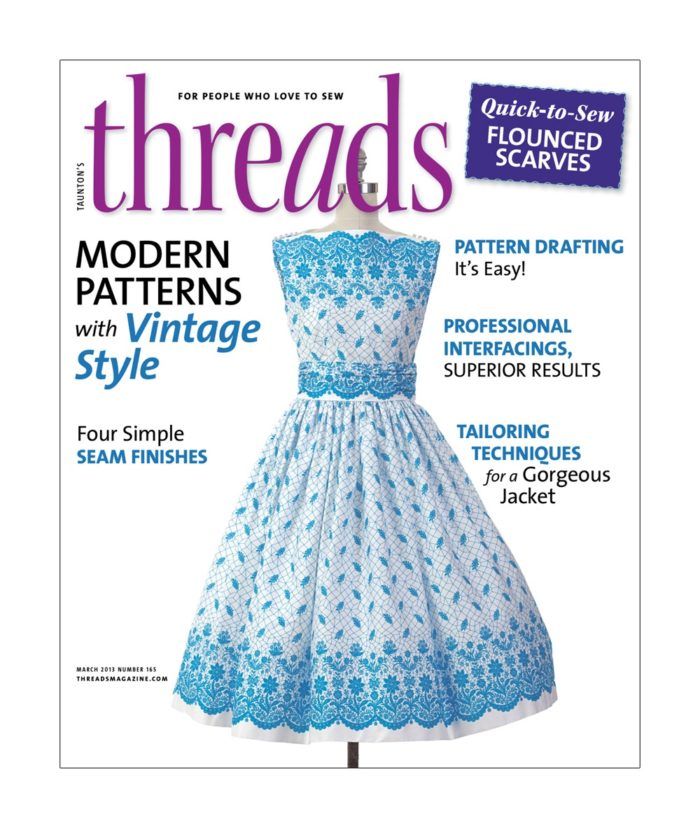 WHICH HAND STITCHED DETAIL DO YOU LIKE TO DO THE MOST?
On the Contributors page of Threads issue #165, February/March 2013, we asked our authors, "Which hand-stitched detail do you like to do the most?" Sandra Miller, Pamela Powell, Gail Patrice Yellen, and Alex Sudalnik gave us their unique responses.
THE AUTHORS REPLIED SAYING…
One contributing author said she enjoyed hemming pants using a blind-hem stitch because it is soothing and easy to do while watching TV, while another said she liked doing hand embroidery because it gives her the best control. One found it difficult to decided and said that she loved them all, and another loved backstitching out of all of the options. These varied responses demonstrate the individuality of each and every sewer.
LEAVE A COMMENT AND YOU WILL BE ENTERED TO WIN!
Which hand-stitched detail do you like to do the most? We'd love to hear your thoughts. Share your response, and you will be eligible to win this magazine issue. Eligible comments must be made prior to midnight on January 22, and the winner will be announced during the week of January 28. The winner will also receive an email notification. Good luck!