Threads Selects Giveaway: "Easy-to-Sew Flowers"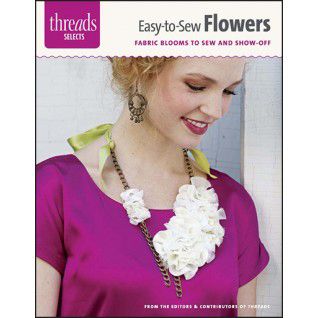 WIN A THREADS SELECTS: FLOWERS EDITION
Enter for a chance to receive a free copy of Easy-to-Sew Flowers: Fabric Blooms to Sew and Show Off. This issue of Threads Selects features a compilation of various fabric flower patterns from the editors and contributors of Threads! Use fabrics such as silk, lace, ribbon, and chilffon to make the following handmade embellishments:

Dior Roses
Fabric Blooms
Flower Belt
Rosette Necklace
Brooches with Bite
Coming Up Roses
Ribbon Blossoms
Crochet & Sew Flowers
HOW TO ENTER
Leave a comment on this post indicating what garment you hope to embellish with this prize by 11:59 PM on Sunday, September 22nd, and you could win this fabulous giveaway. The winner will be chosen at random and announced via email on Monday, September 23rd.
Good luck!