Under the Gunn, Episode 6: "Pompeii Team Challenge"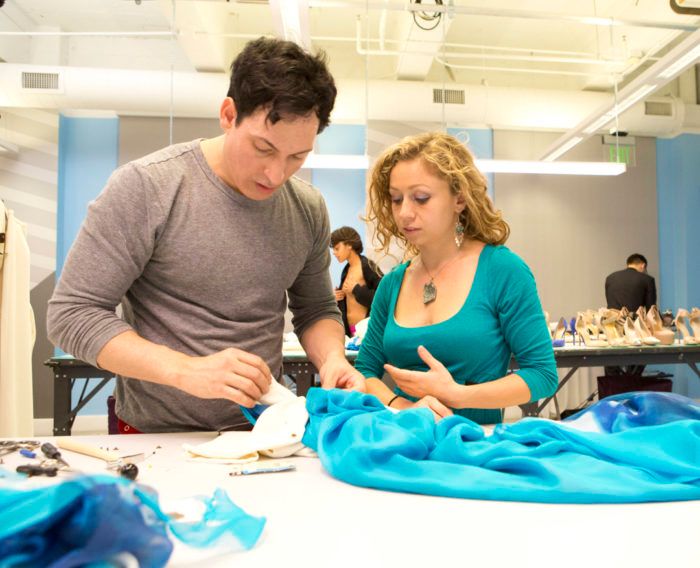 Talk about drama. At the beginning of this episode, Nick's group members were given the opportunity to reflect on Isabelle's departure. Natalia and Stephanie, in particular, were surprised that Nick didn't stand up for Isabelle, and were pretty concerned about whether or not he would do the same for them. Regardless, the results of this week's competition left everyone shocked.
Tim Gunn and Emmy nominated costume designer Wendy Partridge met at the Getty Villa to announce this week's challenge. After watching the trailer from the movie Pompeii and seeing some of the designs Wendy came up with for the film, each team was given time to explore their surroundings so they could design garments based on the movie, the villa, and Wendy's designs. That's right, this was the designer's first team challenge, meaning each mentor's group had to work together as a team.
The groups were as follows:
Shan, Nicholas, and Blake (team Anya): Overall, this team appeared to work extremely well together. They capitalized on the fact that they were a team by all agreeing to use the villa's black and white tile design as their inspiration, checking in with one another before buying their fabrics, and working together to make their collection cohesive. They had nothing to worry about.
Shan's design:
Nicholas' design:
Blake's design:
Oscar, Stephanie, and Natalia (team Nick): Once the challenge was announced, Nick took complete control of the conversation and pretty much discouraged his designers from voicing their opinions. As a result, when it came to making their outfits, the designers couldn't agree on anything, and just started working on their own designs. At first, Oscar's dress was considered eveningwear, Stephanie's was resortwear, and Natalia's was on the casual side. When they looked to Nick for help, he completely neglected them.
Oscar's design:
Stephanie's design:
Natalia's design:
Sam, Michelle, and Asha (team Mondo): This team had a vision for their work from the beginning. As soon as they chose the villa's mosaic stones as inspiration, Sam decided to dye fabric to create a similar-looking marbled effect. Everyone supported him in his pursuit, and Mondo was very proud of his group for working so well together.
Sam's design:
Michelle's design:
Asha's design:
Wendy Partridge guest-judged on this episode. As it turned out, Nick's team exceeded all expectations when it received the highest scores, with Oscar's design winning first place. Mondo's team came in second, and Anya's team was in the bottom. While either Nicholas or Shan was destined for elimination, the judges decided to save both designers because they knew they were capable of more.
This was Nicholas' second experience in the bottom and Anya's second instance of redemption. I find it odd that only her group has gotten special treatment from the judges. In addition, I couldn't believe Oscar's design ended up winning. He appeared to be the hardest team member to work with, and was the least willing to compromise out of everyone in his group.
Do you think Anya's special treatment is fair? What went through your mind when you saw Nick's team's collection? Which designer were you most disappointed with this week? Please share your thoughts below!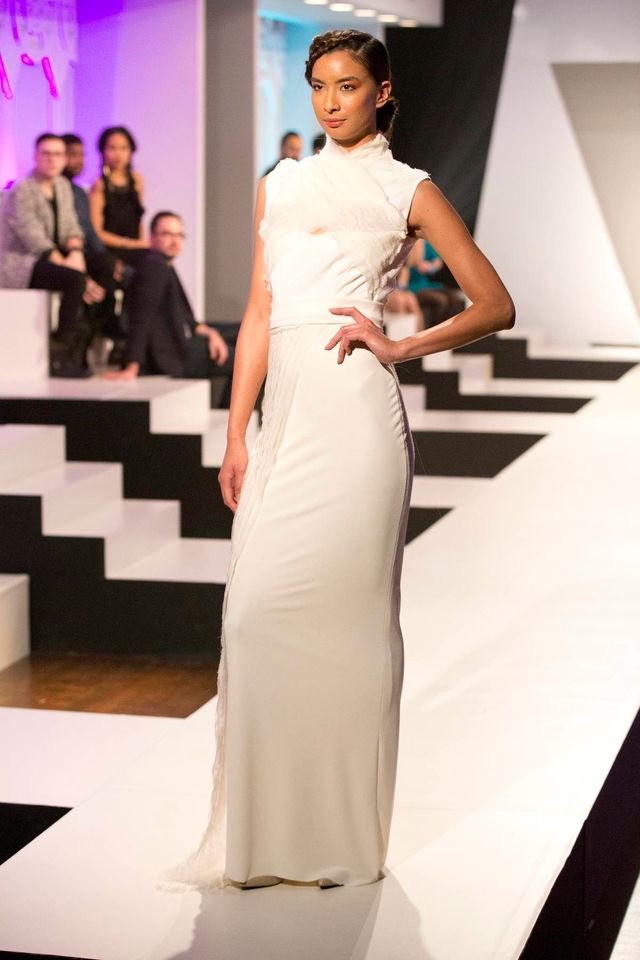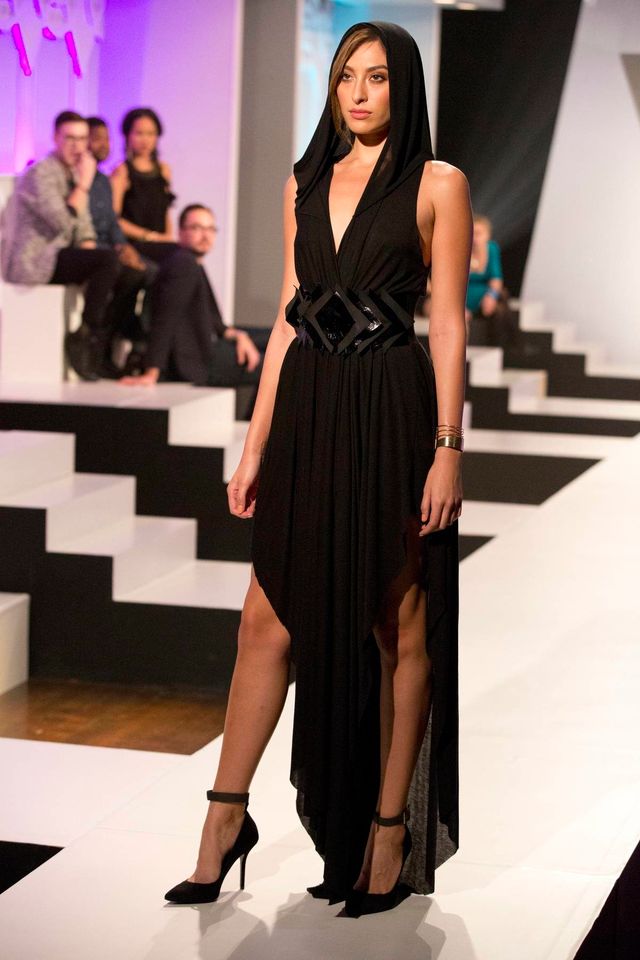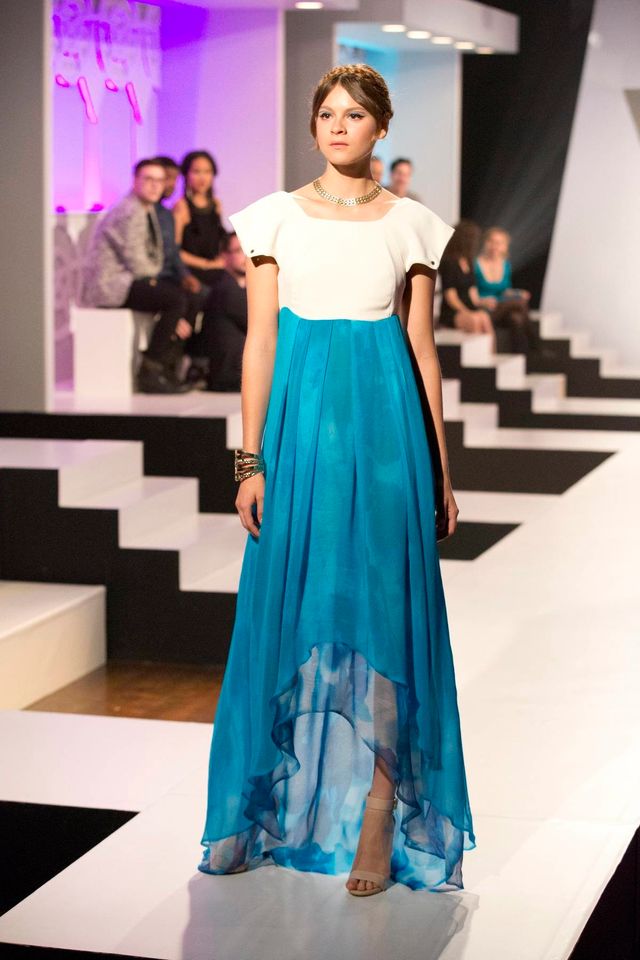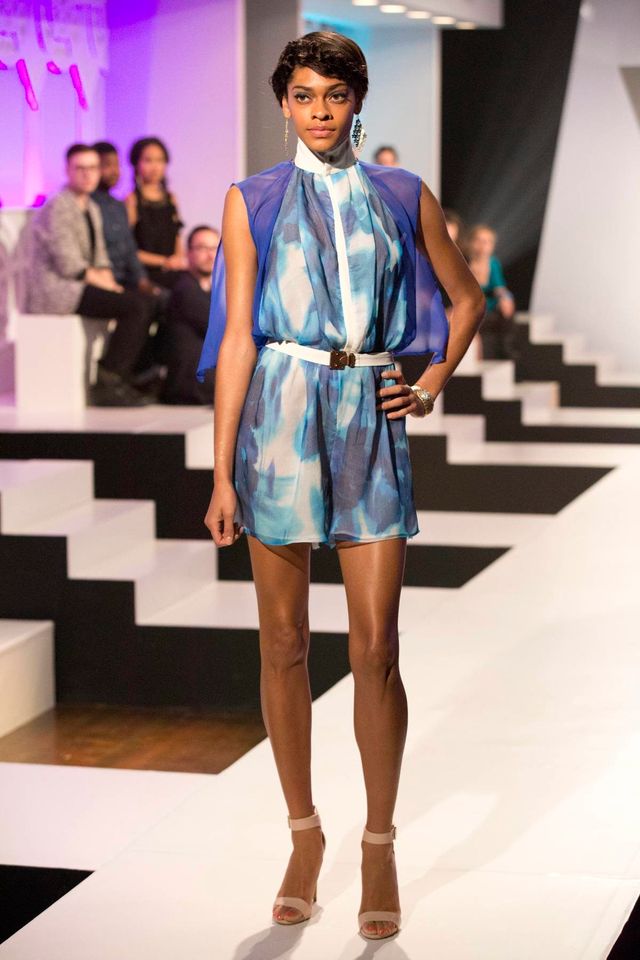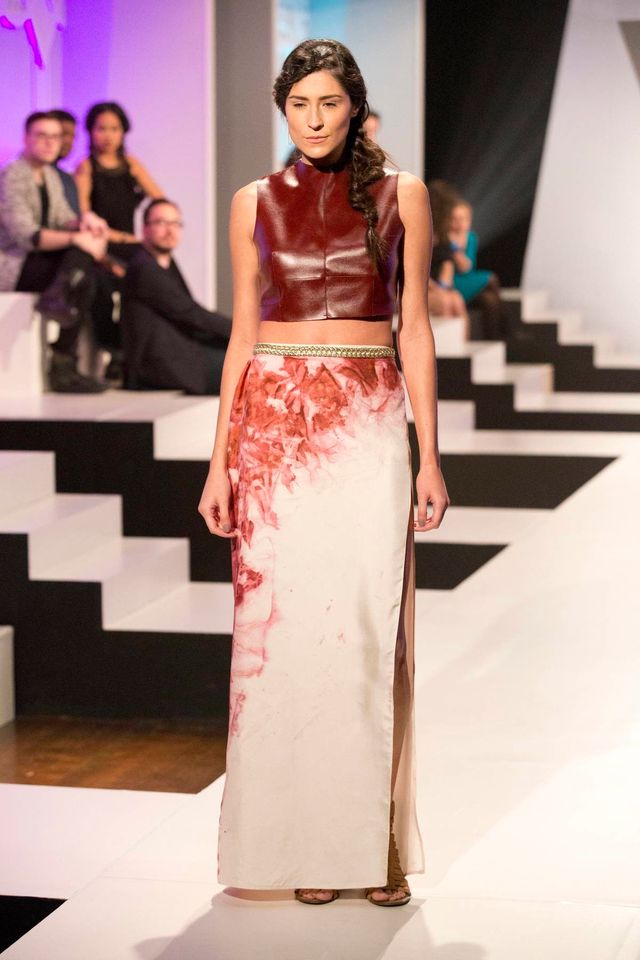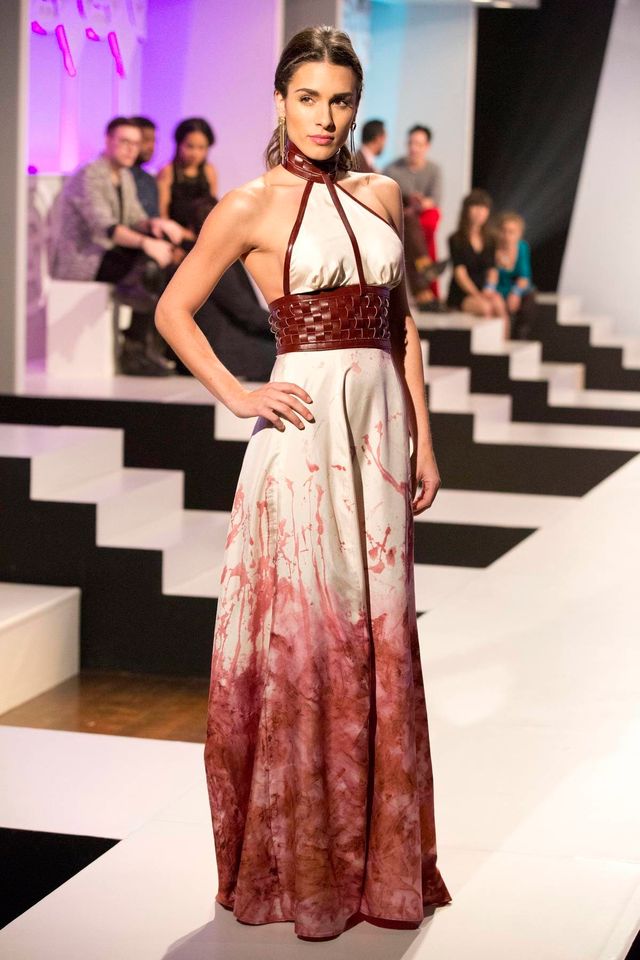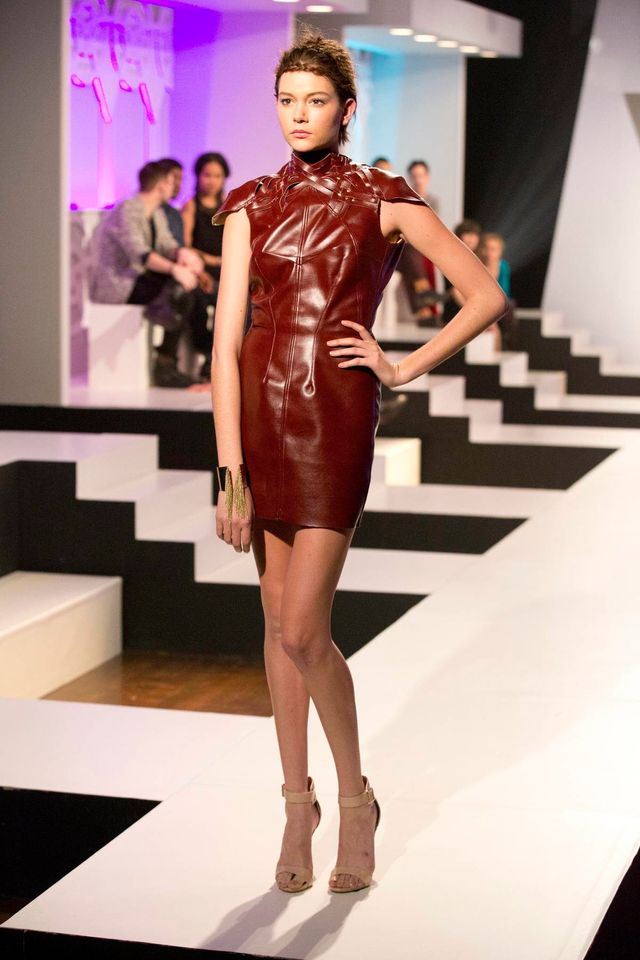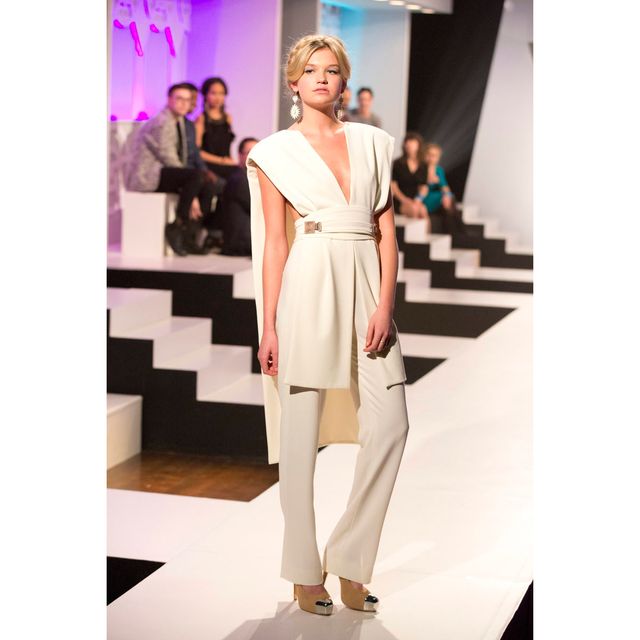 Oscar's winning design was wearable, unique, and sewn impeccably.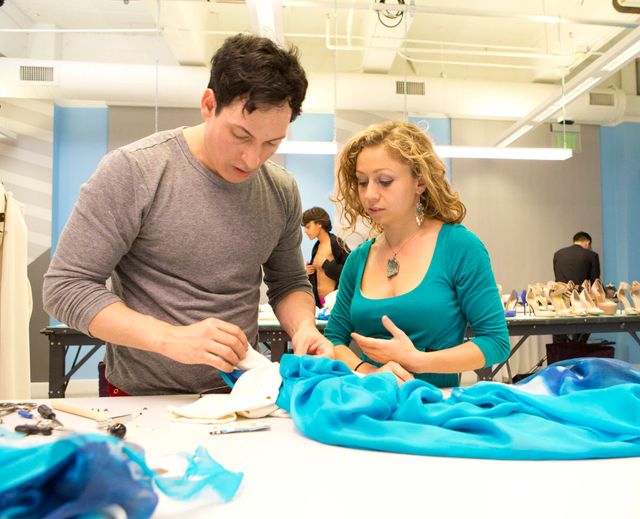 Oscar and Natalia work together on their first team challenge.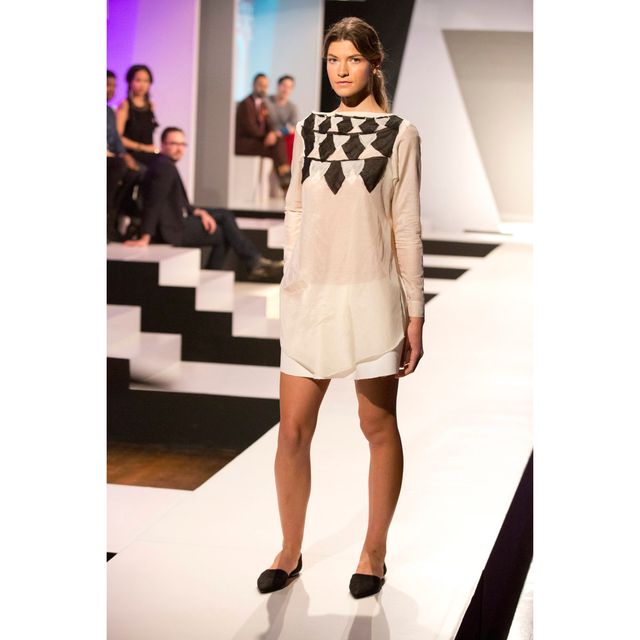 Nicholas' design, inspired by the villa's tiles, left him in the bottom.