Enter the American Sewing Expo's Passion for Fashion Sewing Challenge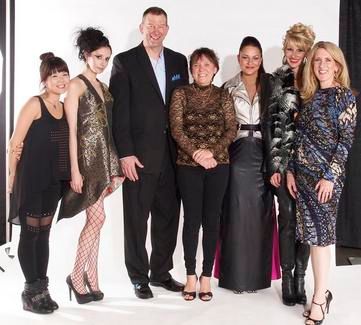 Each year, the American Sewing Expo provides a unique opportunity for people who are enthusiastic about sewing. The Passion for Fashion Sewing Challenge is a live sewing and design competition where 12 accepted applicants are given a day to make a garment that fits a theme while expo attendees look on. The following day, the contestants' garments are worn by professional models and judged in a fashion show by a panel of fashion experts.
No matter what your skill level, this is a chance to get creative and receive some valuable feedback by publicly displaying your ideas. The top three contestants, as well as three audience members, will receive a sewing machine courtesy of Baby Lock.
Entries are due by July 1, 2014, and the contest is Friday, September 27 and Saturday, September 28. Submissions require a completed entry form, a $25 nonrefundable jury fee, and one recently made fashion garment to demonstrate sewing ability. For more information, see the contests page on the American Sewing Expo website.