Project Runway Season 13: Episode 13, "Finale, Part 1"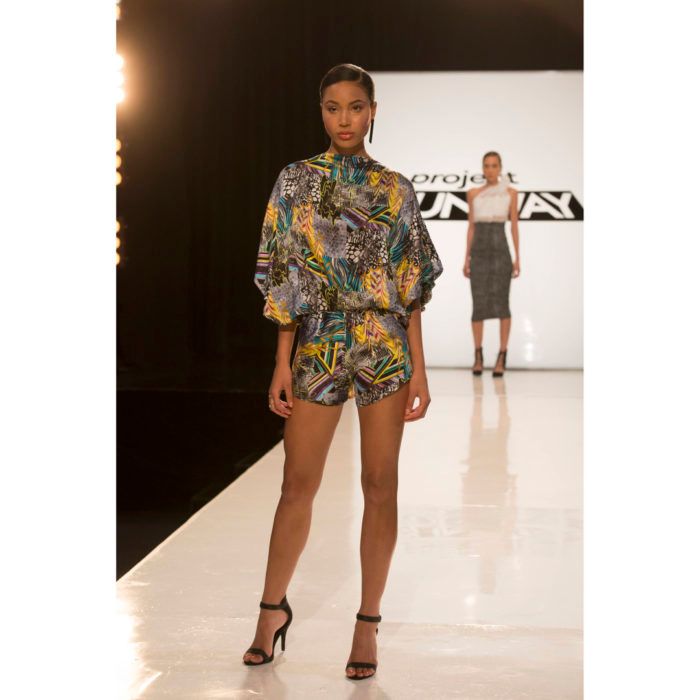 Dorothy Dowling, the senior vice president of marketing for Best Western introduced the final challenge. With a budget of $9,000 and just five weeks, the designers must create a 10-look collection for New York Fashion Week. But, first, they will be taking a trip to Rome, Italy for three days to get some international inspiration and to do a bit of fabric shopping, of course.
Three weeks later, Tim made his way to each of the designers' hometowns for a consultation, starting with Kini in Kapolei, Hawaii. Surprisingly enough, Kini hadn't finished his collection yet. He was more interested in getting Tim's feedback on his black and white pieces before going any further. Tim's next stop was Char's home in Detroit, Michigan. As expected, Char had a lot of color in her collection, all of which was inspired by the printed Italian fabric she got at Valli. Tim warned Char that her clothes looked a bit costumey and that she needed to make her garments more cohesive. Stop three was in Nashville, Tennessee to visit Amanda. Her collection had a bohemian/mod aesthetic. She still had plenty of work to do, but as long as she refined her ideas, Tim liked where the designs were headed. Finally, Tim landed in Brooklyn, New York to view Sean's collection, inspired by Caesar's betrayal. While Sean was off to a good start, Tim was afraid that some of his looks were too "ready-to-wear," and that his collection was going in two different directions.
Three days before fashion week, the designers met back in New York for a makeup and hair consultation as well as an opportunity to show the judges a three-look preview of their collections.
There were no guest judges this week. At this point, Sean and Amanda's collections looked the most promising. The judges thought Sean's was clean, luxurious, and elegant. The only thing they warned him against was using fringe in every single look. Amanda's designs were cool, fun, and interesting. In fact, Heidi wanted to own all of them. Char's mini collection, on the other hand, didn't appear to be cohesive or exciting. Still, Kini was given the worst critique. The judges thought his designs were too old ladyish and needed to be restyled completely. They suggested that he make them more modern and edgy by adding more separates and some leather. This left Kini completely overwhelmed, as he had no more fabric and less than three days before fashion week.
On to the designs…
Amanda's looks: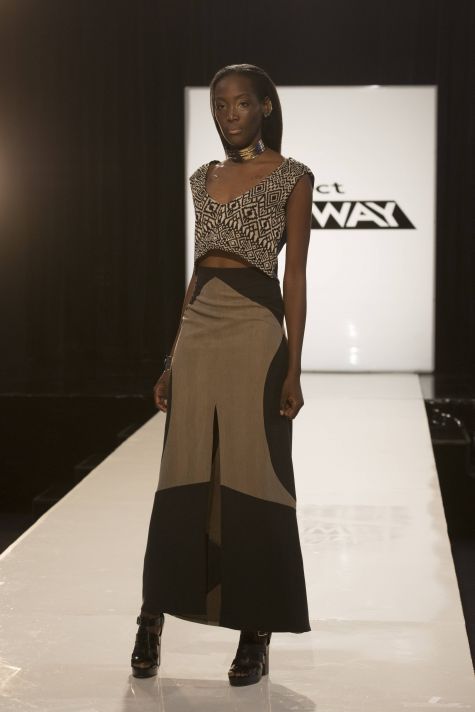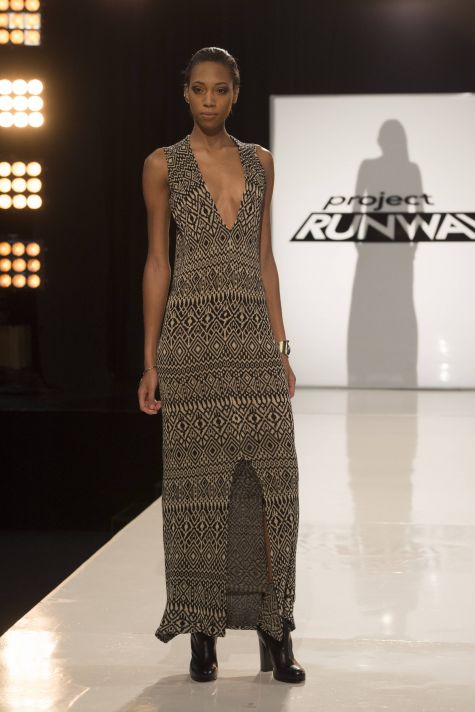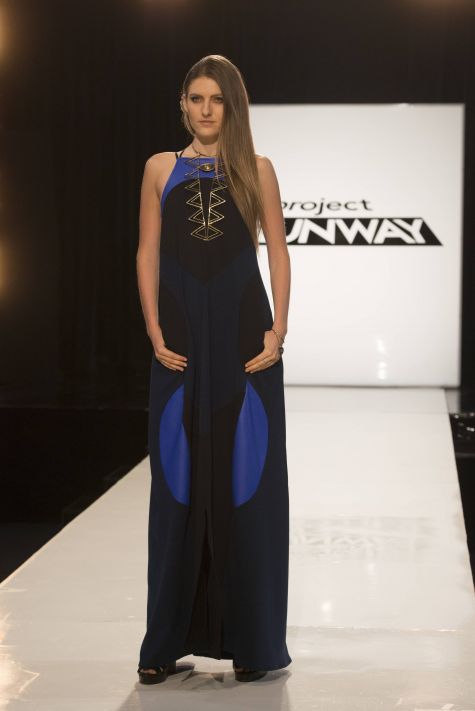 Char's looks: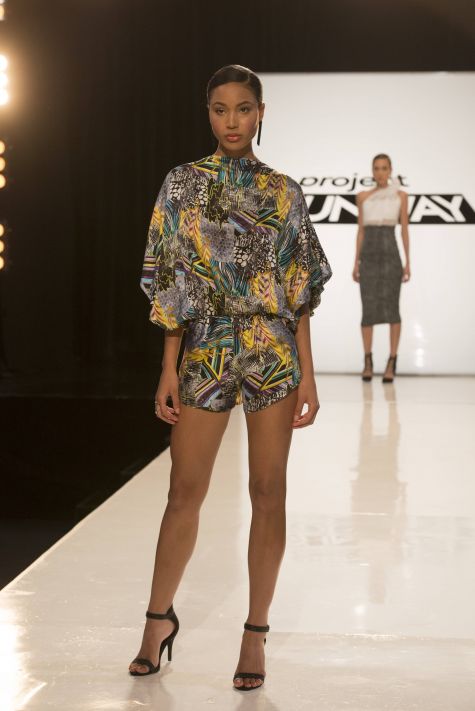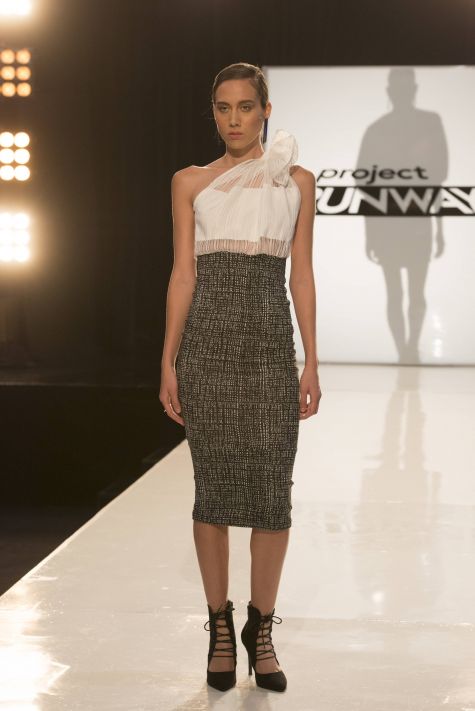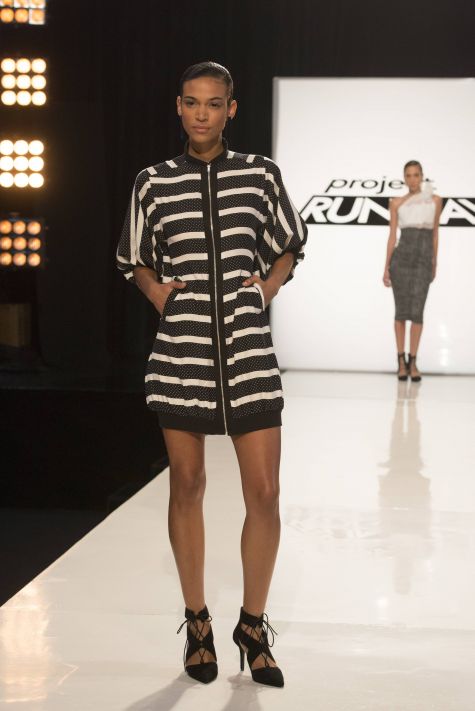 Sean's looks: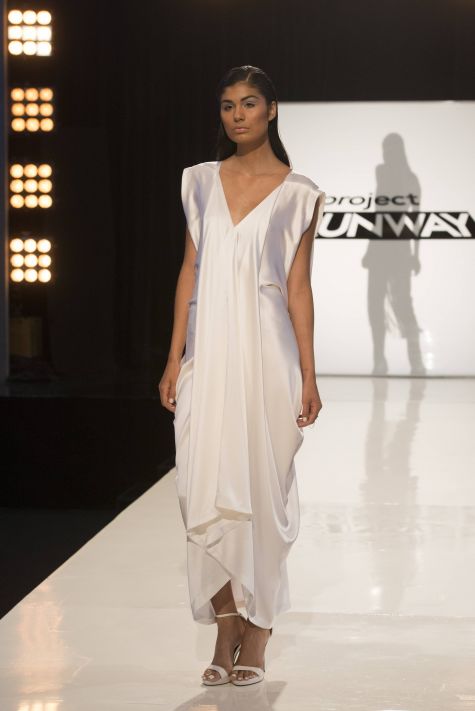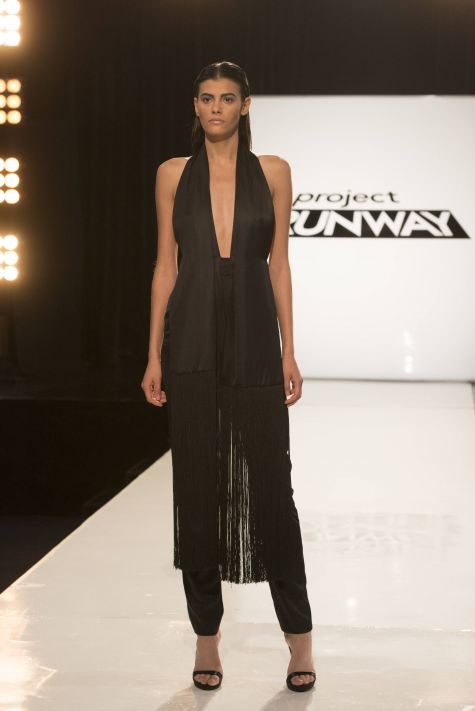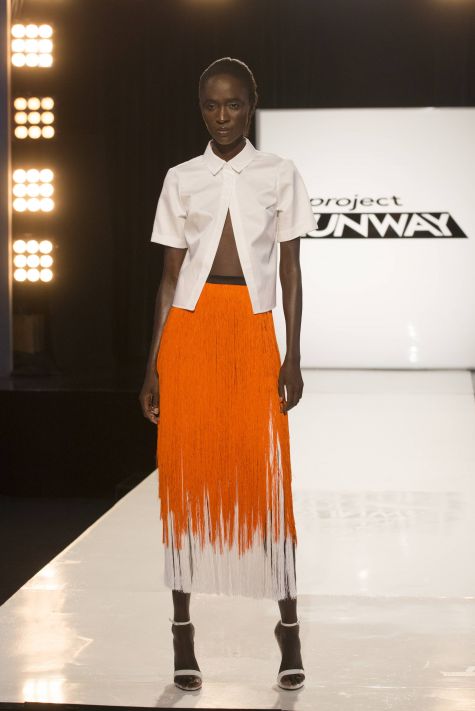 Kini's looks: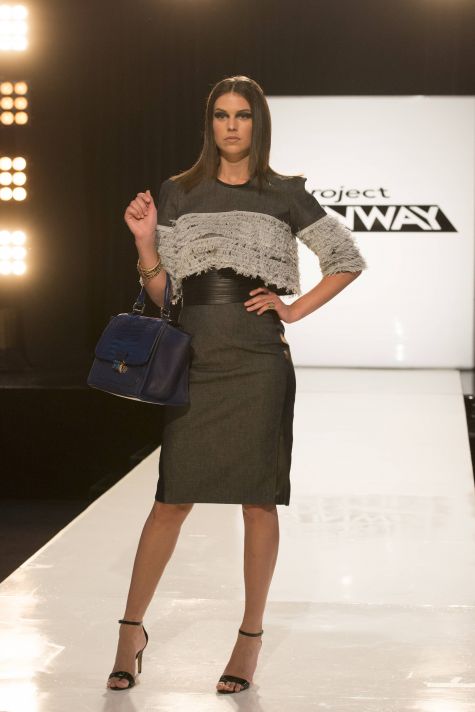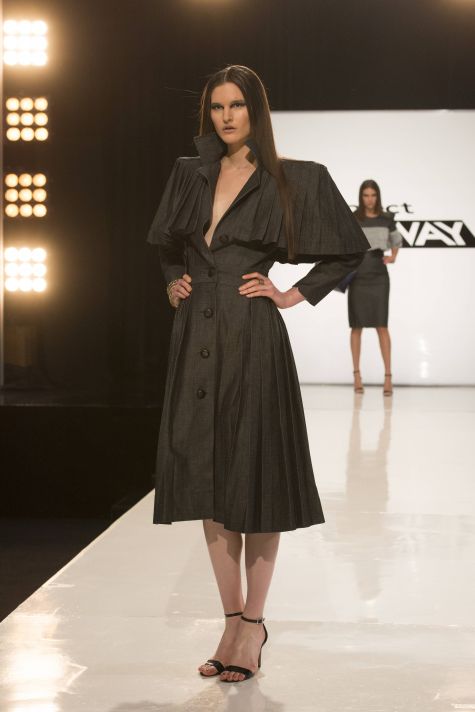 This episode was definitely fun to watch. It's so nice to see all of the designers finally getting along, and I always enjoy when Tim goes to visit them at their homes. While I liked Amanda's collection the best this week, I do hope Kini is able to whip up a few new stunning looks before Fashion Week.
Which designer's collection do you think looks the most promising? Is there a destination you'd want to visit to get inspiration for a runway collection? Please share your thoughts below!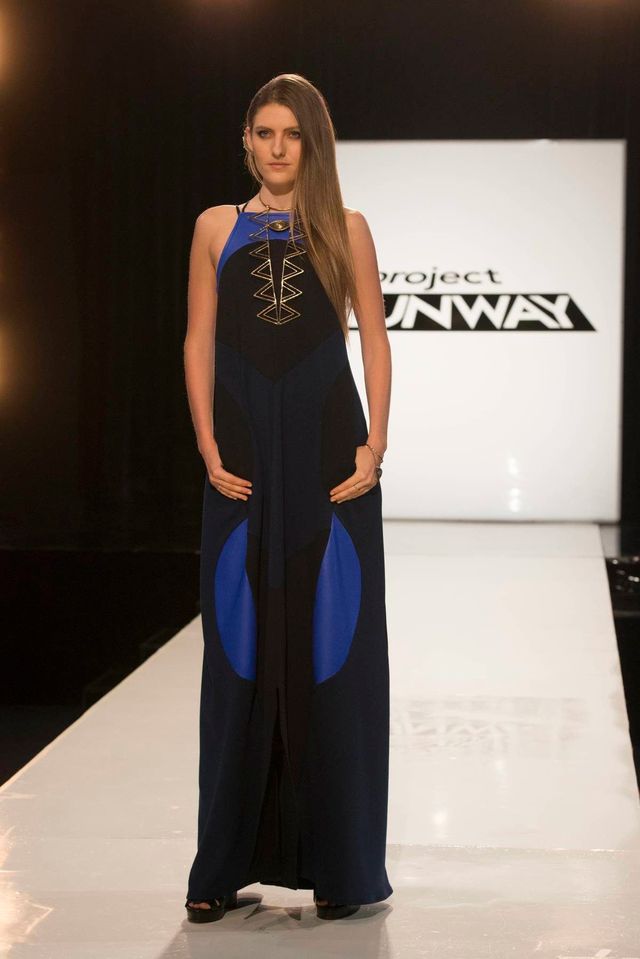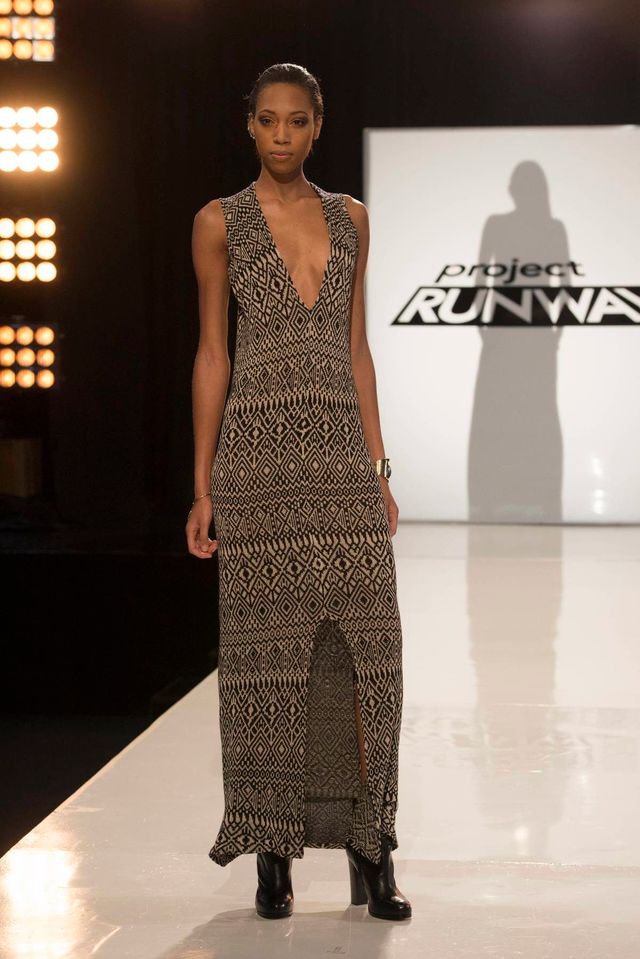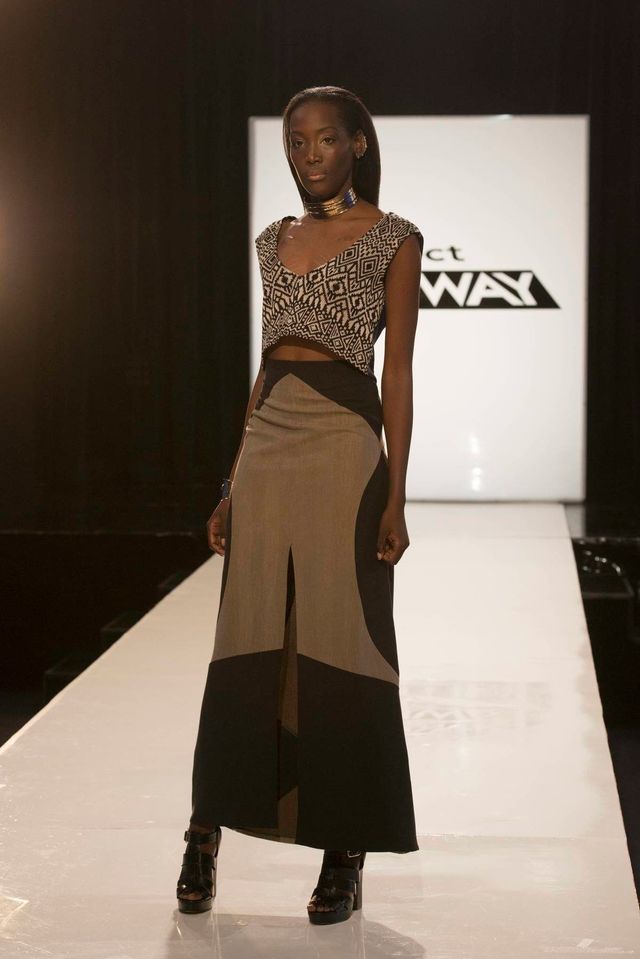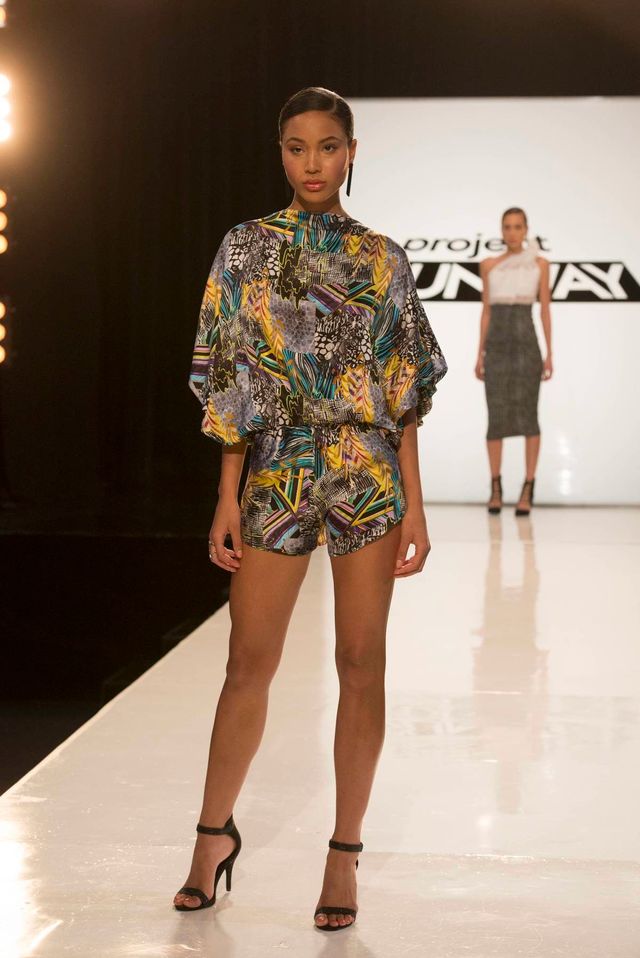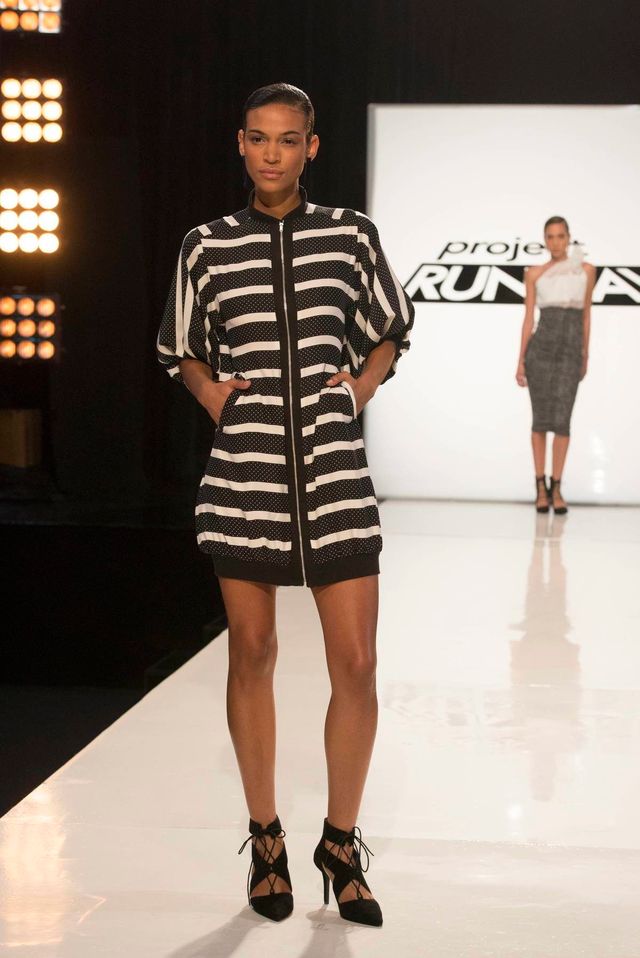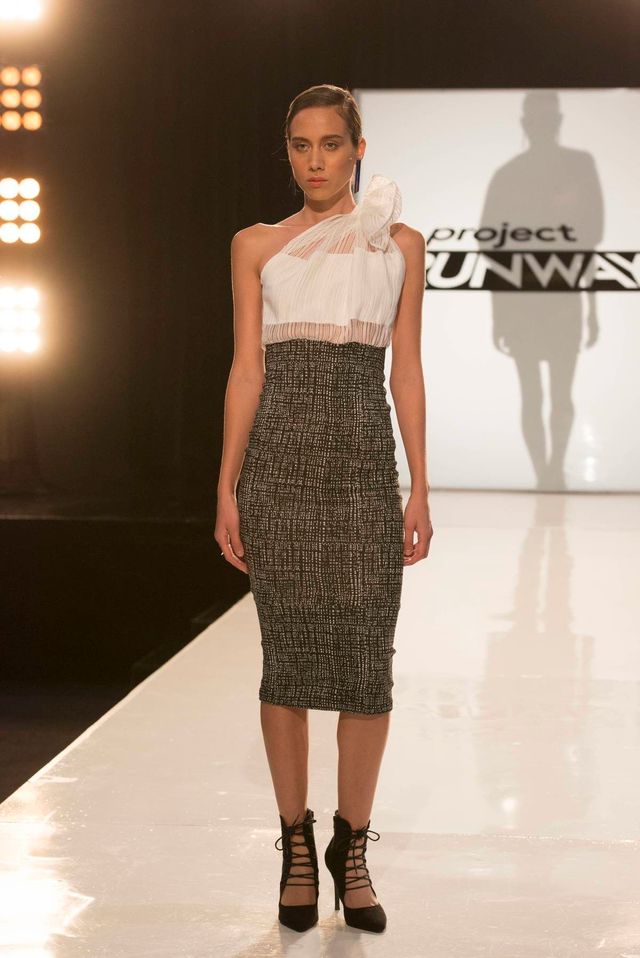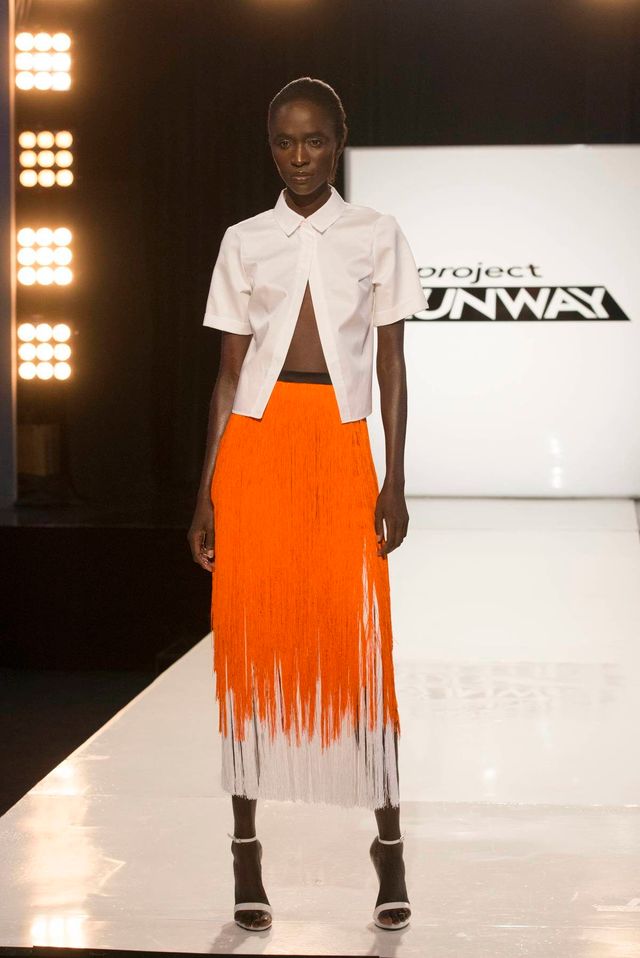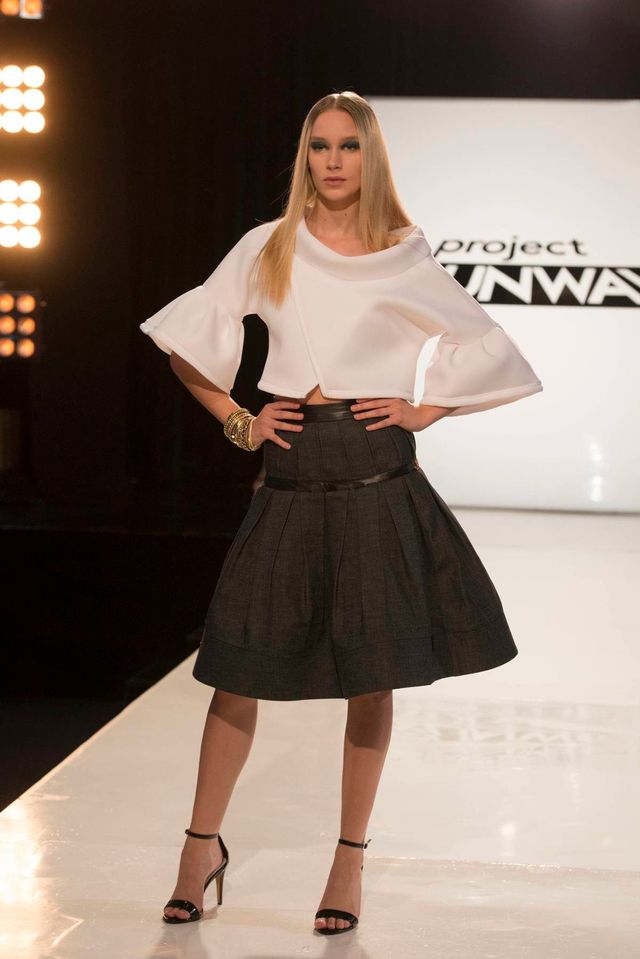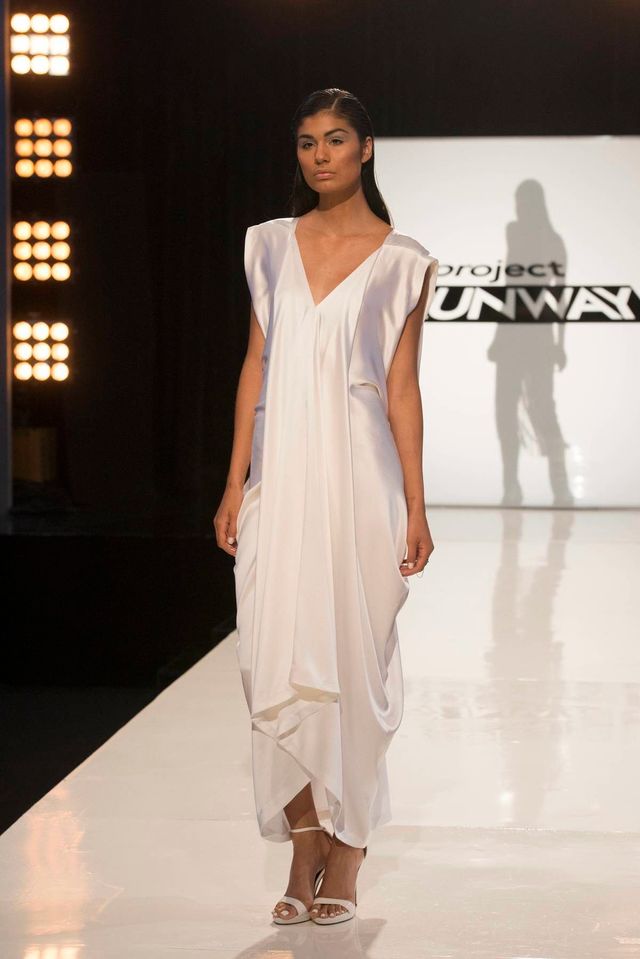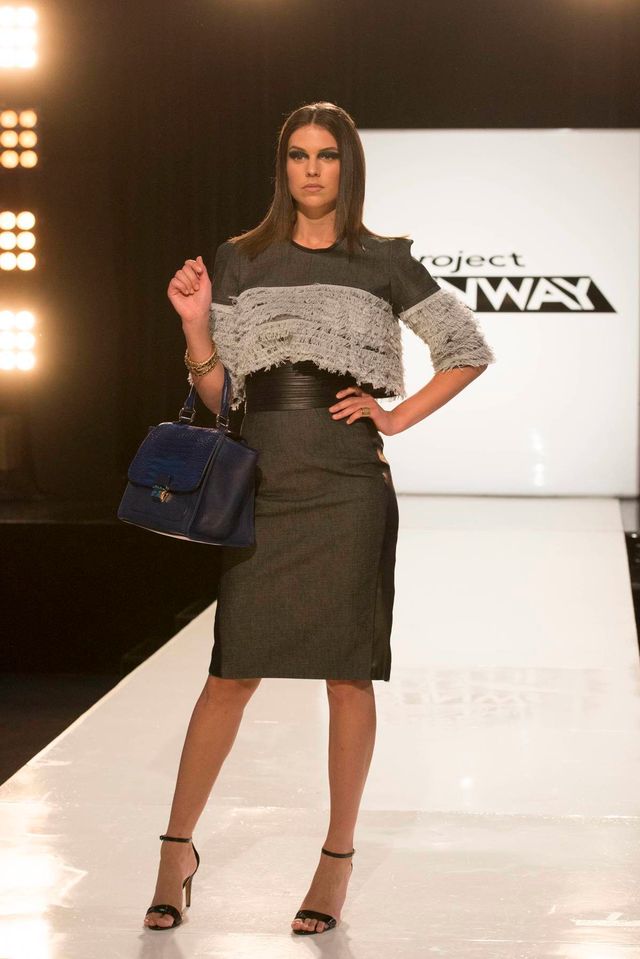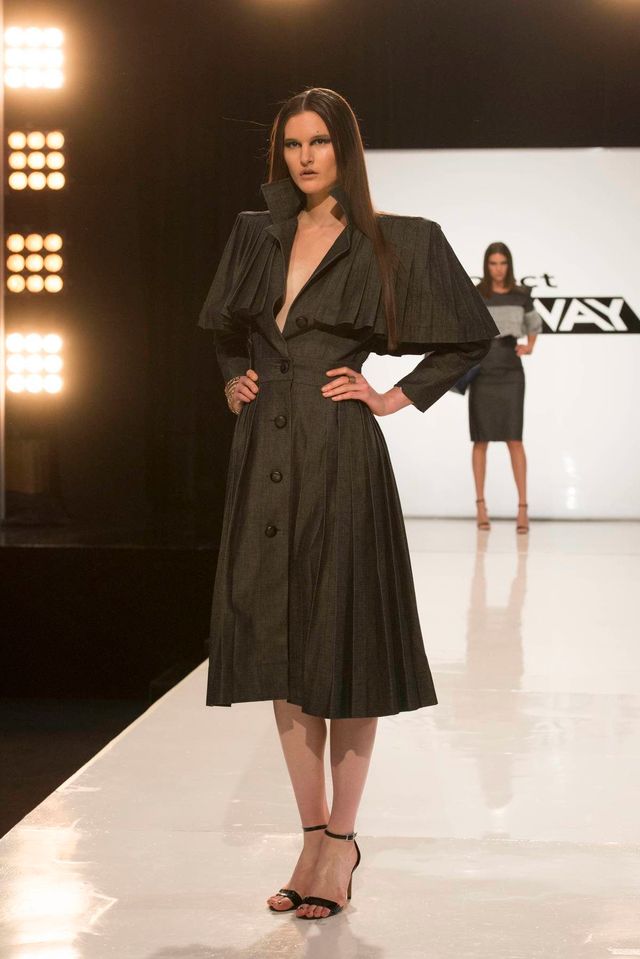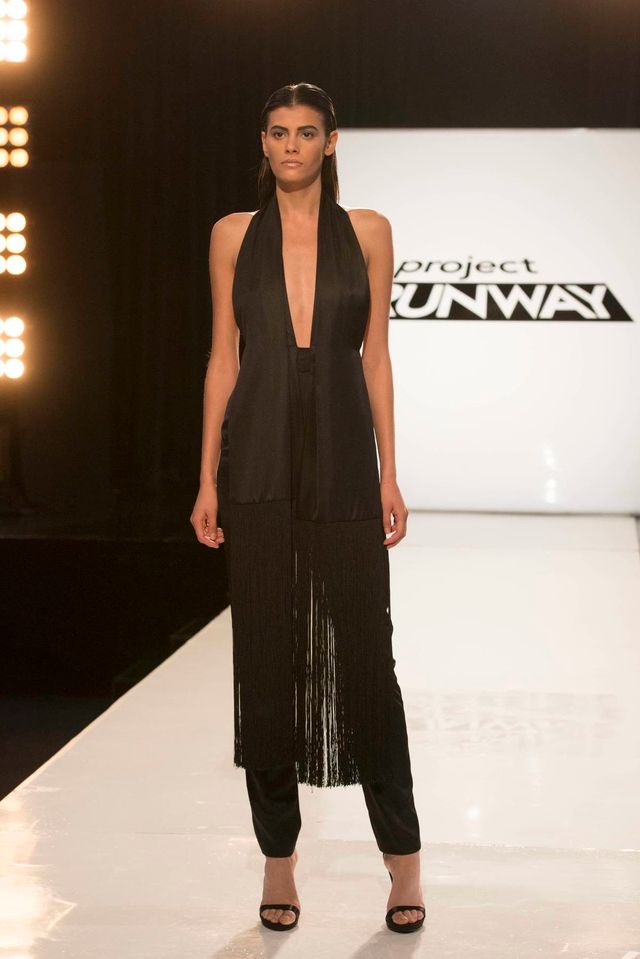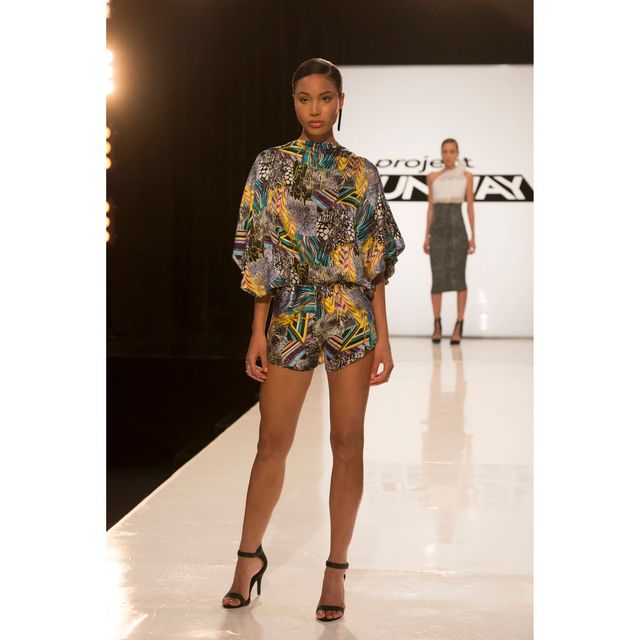 Char used a mixture of prints and solids to create her collection.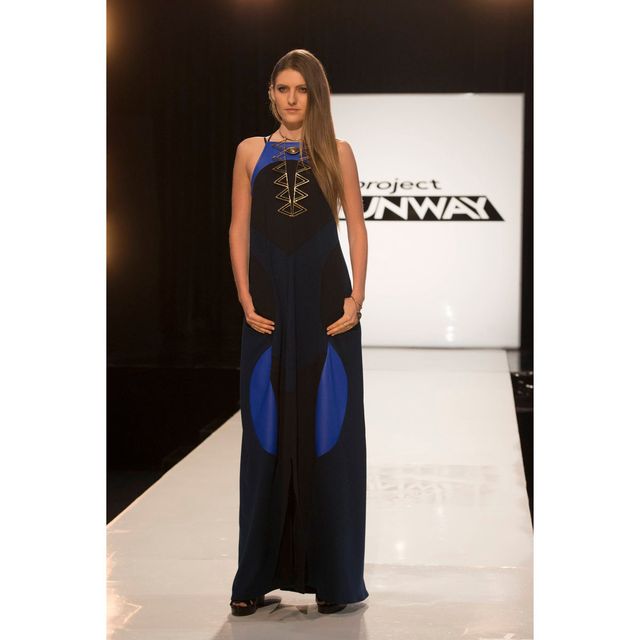 One of Amanda's final collection looks prominently displays her custom-made jewelry.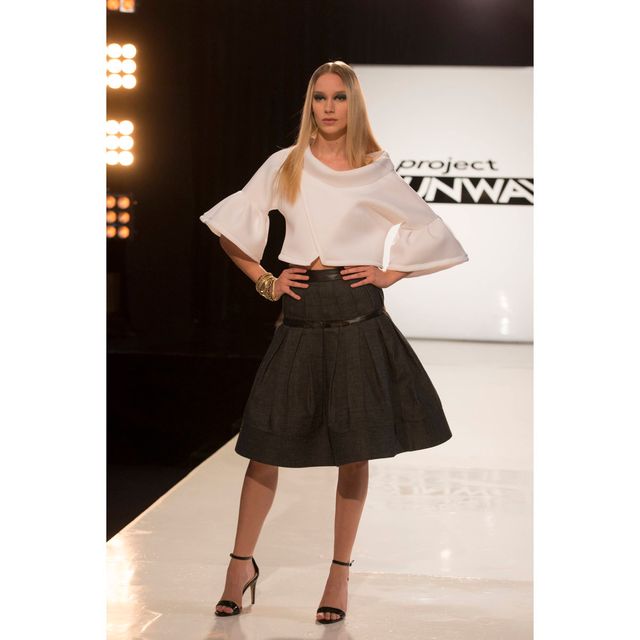 The judges thought Kini's designs were too dramatic and could use some youthful styling.