Fashion Print Design | Book Review
"Fashion Print Design: From Idea to Final Print" by Ángel Fernández and Daniela Santos Quartino details the production of fabric designs from concept to reality.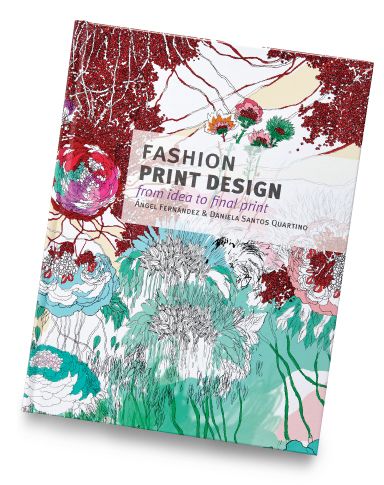 Fashion Print Design: From Idea to Final Print by Ángel Fernández and Daniela Santos Quartino (Schiffer Publishing, 2014) is a great resource for anyone interested in the design and production of printed fabrics.
An in-depth look at how printed fabrics are created, this 192-page book goes behind the scenes to look at fabrics from conception to reality through sketches and photos of finished garments. You'll find prints used in the collections of Christian Dior, the House of Dagmar, and Aimee Wilder, among other designers. The book includes photos of prints in progress, from sketch to defining the idea to final printed fabric, to document how changes occur throughout the design process. Fashion Print Design also goes into detail about the life and work of a print designer, including a description of a designer's ideal studio setup, advice about meshing personal style with the client's vision, and how fabric designers create mood boards for their collections to help the prints develop and mesh together if they are creating a textile collection.
In addition to details about the design process, there is a plethora of information about different printing processes and how fabric content can affect the final product. This book explores eight types of printing, surface embellishment, and fabric treatment—from mainstream methods like screen printing and digital printing to the old-fashioned methods of block printing and collaging.
Fashion Print Design goes a step further in exploring the wide variety of motifs, offering nine motif categories including floral, geometric, and romantic. Through many examples of prints from various designers, this book demonstrates how color, style, and composition can change the feeling of a print.
The gallery of 490-plus photos and illustrations included in the book enhance the experience and ensure that the reader closes the book satisfied she has learned something about the process of printmaking.
This book was originally featured in the Notions department of Threads #180, Aug./Sept. 2015. Additional text was written by Erica Redfern.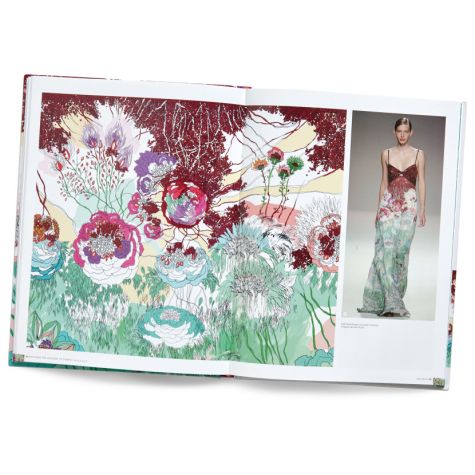 ---
In addition to this wonderful book, if you are looking for Great Sewing Books, we have an collection of our favorites!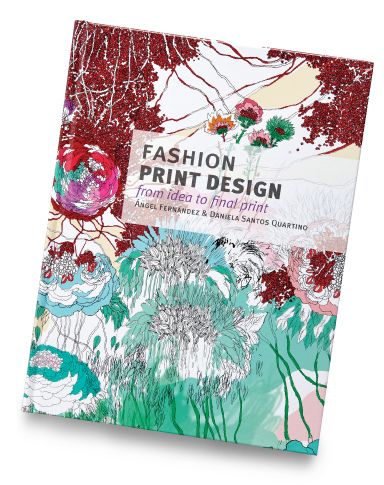 "Fashion Print Design: From Idea to Final Print" book cover. Photo by Sloan Howard.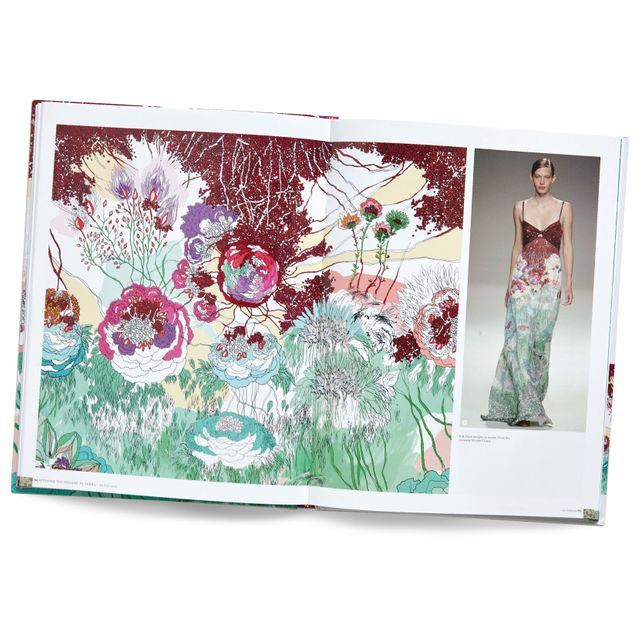 A look inside "Fashion Print Design: From Idea to Final Print." Photo by Sloan Howard.