Make It with Wool 2018: Adult Winner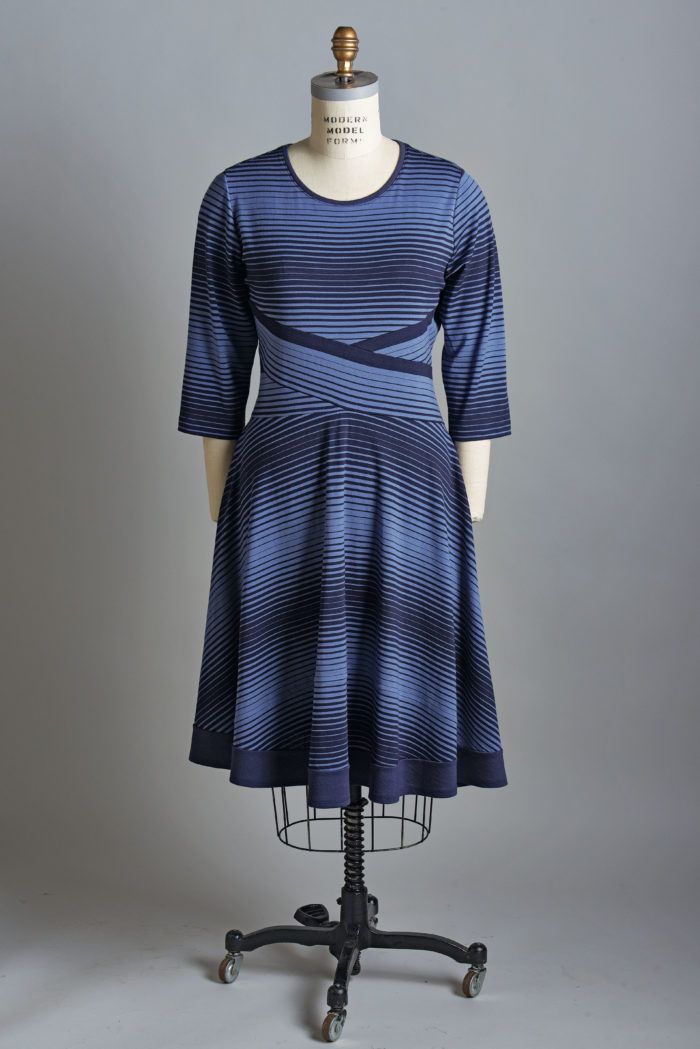 Rachel Siegel, Lebanon, Pennsylvania
Rachel Siegel's comfortable yet professional two-piece outfit is made from wool jersey knits. Rachel drafted the pattern for the cardigan, shown at ThreadsMagazine.com, from a ready-to-wear T-shirt and adapted it to have a cardigan-style opening. It is sewn from fine sweater-weight wool jersey. The dress is based on McCall's 7538 with modifications. She narrowed the dress's crisscross bands and changed the angle where they intersect, to enhance her figure. The striped wool jersey yardage was narrow and Rachel had to creatively gain the width and length necessary to cut the full skirt. The solution includes a camouflaged piecing seam and arc-shaped hem accent band. Rachel stabilized the shoulder seams of the dress and cardigan with clear elastic.
Rachel first entered MIWW 15 years ago at age 13. She represented her state seven times as a youth contestant. After aging out of the youth level, she has continued to participate as an adult. She has been sewing for about 20 years.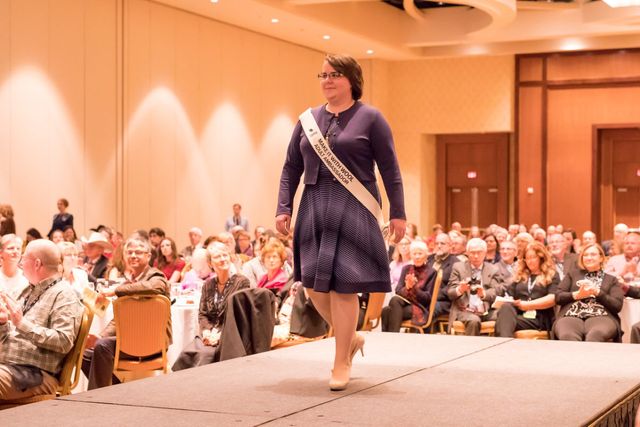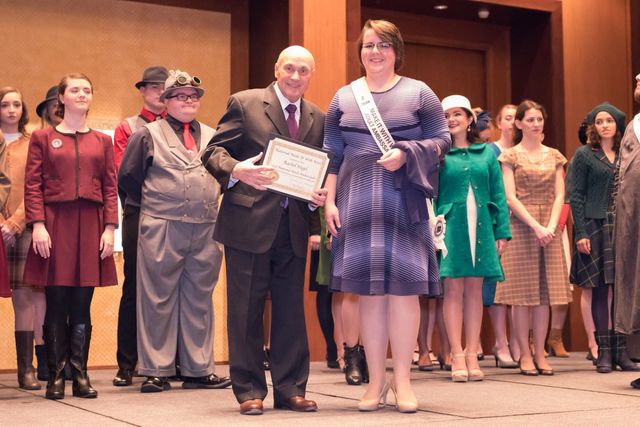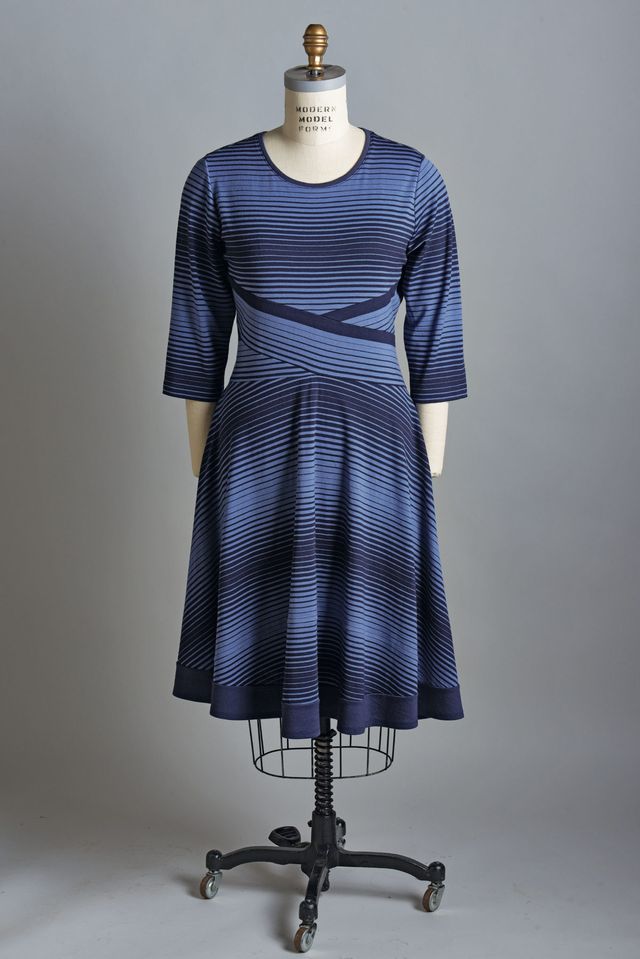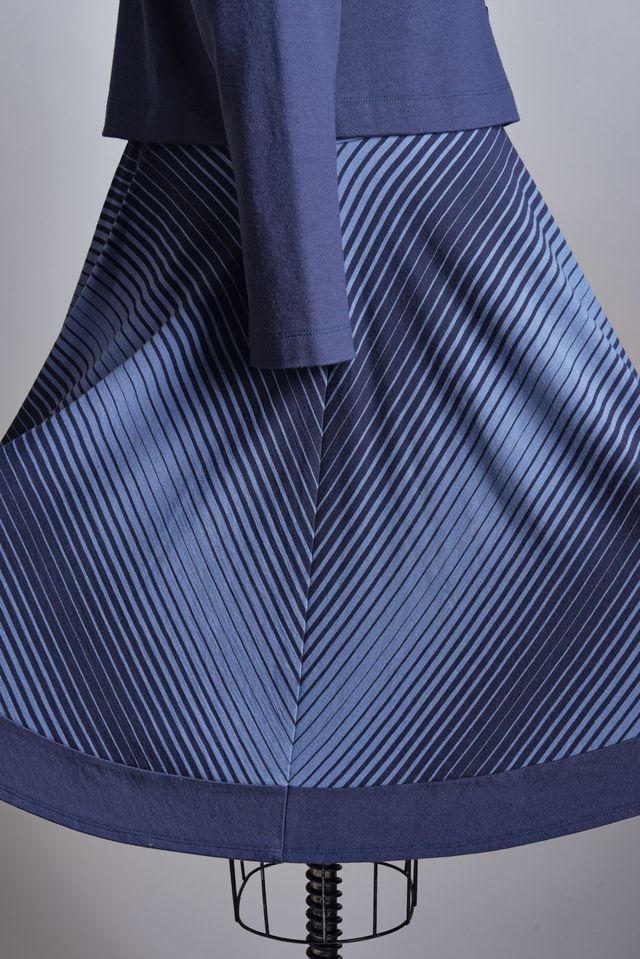 Get the latest including tips, techniques and special offers straight to your inbox.