Inside a Well-Made Jacket
Essential materials for long-lasting structure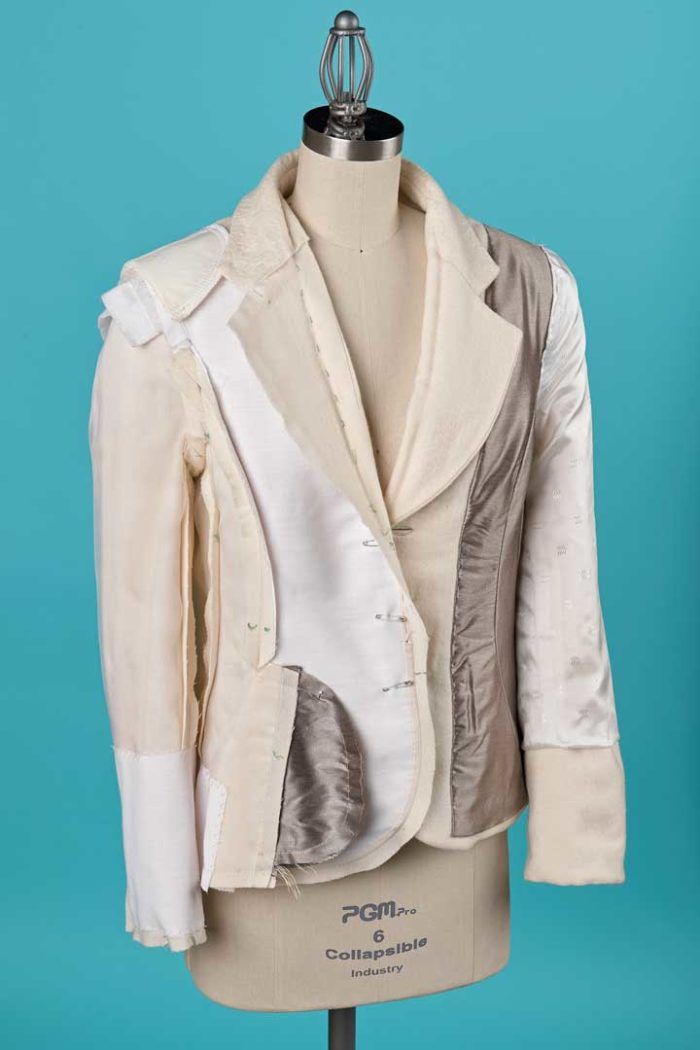 The visible fashion fabric, facings, and lining of an exquisitely tailored jacket can make a strong fashion statement. These stylish textiles are supported by a hidden inner structure. This framework, comprising a fascinating assortment of materials, creates and maintains the garment's shape and fit.
Get to know the inside elements that make a jacket hang properly and flatter the wearer. Not every jacket needs a full complement of interior layers. However, knowing  the options for optimal shaping and long-term performance, will enable you to choose the support your garment requires to look its best and last for years.
In-depth tailoring information from the archives
Threads has published articles focused on tailoring, which can supplement the material in this article.
 "Tailoring 101," #146 (Dec. 2009/Jan. 2010), pp. 21–25, includes a discussion on interfacing and stay tape.
"Inside the Ultimate Suit," #50 (Dec. 1993/Jan. 1994), pp. 60–65, discusses maintaining shape without adding bulk.
"Contemporary Tailoring," #37 (Oct./Nov. 1991), pp. 36–41, includes a discussion on interfacing and stay tape.
Editor's Note: You can access these and other articles through the Threads Magazine Archive. The archive offers a wealth of information that is available online through a subscription with annual renewals at ThreadsMagazine.com/onlinearchive. Many printed back issues of the magazine also are available at ThreadsMagazine.com under the Magazine tab. You can purchase the complete Threads archive through 2019 in a DVD or USB version for $99.95.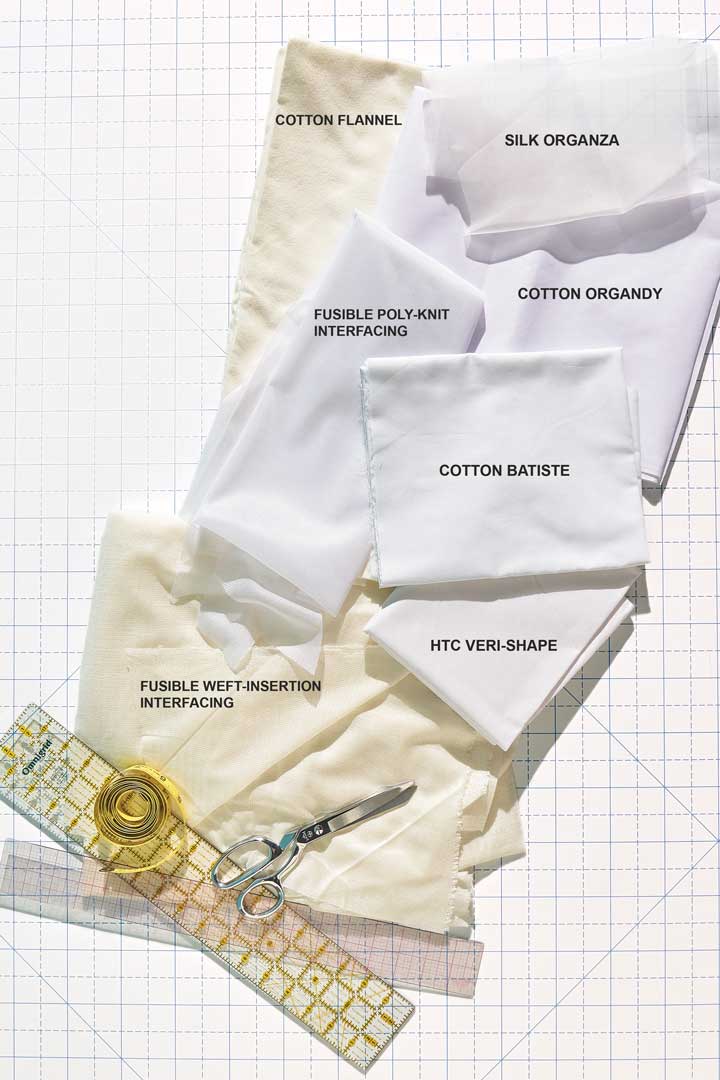 Underlining
An underlining gives inside support to seams, facings, and hems; it is typically concealed beneath a standard lining. Underlining helps give the garment a firm, sculptured look, adds strength and durability, and provides wrinkle resistance. Typically, underlining backs each garment section. It is basted or fused onto each fashion fabric section and then treated as one fabric.
For sew-in underlinings, choose:
Start your 14-day FREE trial to access this story.
Start your FREE trial today and get instant access to this article plus access to all Threads Insider content.
Start Your Free Trial
Already an Insider? Log in