Couture Hand Stitches: The Backstitch and the Pickstitch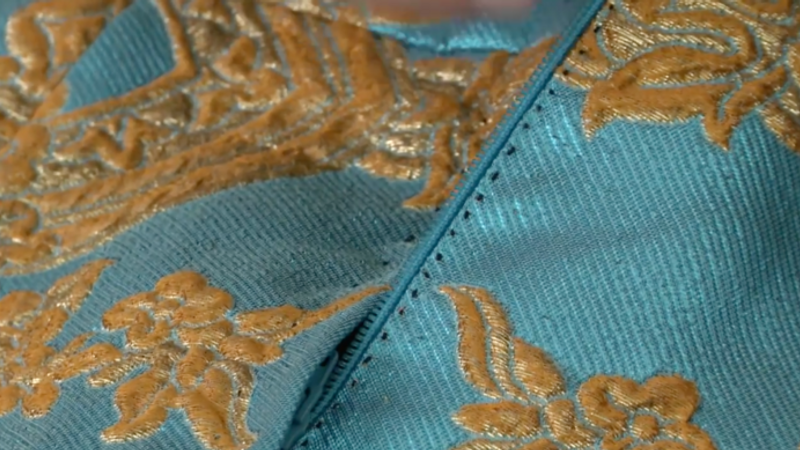 Video: Jeff Roos, Cari Delahanty Technical Editor: by Carol Fresia
When you're constructing a garment, sometimes you need a strong seam that can't be sewn by machine. In that case, try the backstitch. It is the sturdiest of hand-worked stitches, and offers security and some elasticity. It's useful for armscye seams, pants' crotch seams, and more.
Susan Khalje, a Threads contributing editor, demonstrates the backstitch in this video tutorial. She shows how the overlapping thread in this stitch makes a solid seam that rivals a machine-sewn seam. Her advice is to wax the thread for added strength and to avoid pulling the thread too tight in the stitch, as this can create a rumpled seamline that lacks elasticity.
The pickstitch is a variation of the backstitch, in which the visible portion of the stitch on the fabric's right side is small. Again, it's important not to pull the thread too tight, so the stitch sits on the fabric surface like a small bead. The pickstitch is suitable for hand-sewing a zipper. It's also helpful for understitching along an edge: Sew through all the inner layers (in a couture garment, this may be the seam allowances of the fashion fabric, an underlining, and the lining itself), but don't catch the garment's outer layer. The stitch offers greater control than machine-sewn understitching, and it secures areas that are difficult to access with the machine, such as the edges of narrow shoulder straps.
Even if you tend to avoid hand sewing, make an exception for the backstitch and pickstitch. You'll be glad to have them in your repertoire.
Put your new skills to use by installing a couture zipper, following the instructions in "The Pickstitched Lapped Zipper."