A New Approach to Pants Fitting, with Ruth Collins | Episode 51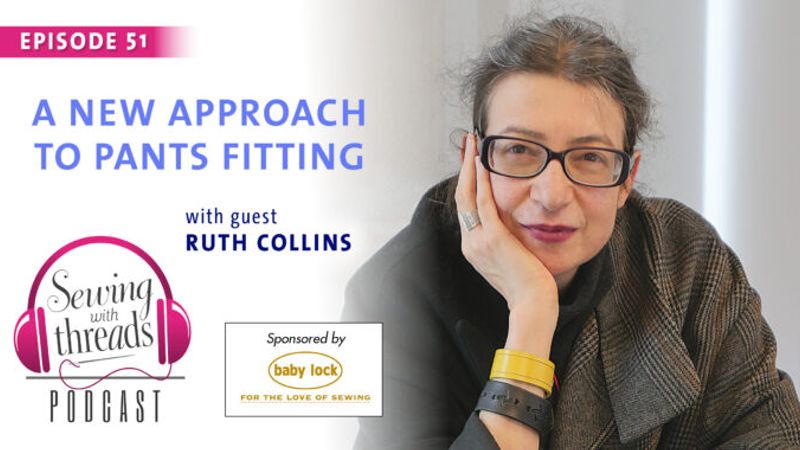 Video: Threads magazine
Ruth Collins discovered a straightforward way to fit pants, and now she talks about her Top Down, Center Out Method on the Sewing with Threads podcast. For a step-by-step explanation, see her article, "Logical Pants Fitting," published in Threads #218, the Summer 2022 issue.
Ruth, a self-taught sewer with an analytical mind, tells Threads Senior Technical Editor Carol Fresia that she developed her universal pants-fitting method during the pandemic. What started as a need to have clothes that fit led to her finding out how to get great-fitting pants, sans the frustration other pants-fitting methods may cause.
Ruth says she wanted to create a process she could share with others that could be done solo and would start with a ready-made basic pants pattern as a reference point.
Her investigation into how to address the pants-fitting challenge included observations on Instagram of how pants fit different bodies. She noted being influenced by a pants design from Tamotsu Toda, the Japanese fashion designer who produced many patterns for Vogue patterns in the 1980s. Plus, she found some inspiration from an unlikely source—the unforgettable dancer, actor, singer, choreographer, and director Gene Kelly.
Ruth's thoughtful analysis of pants fitting identified several issues and found solutions.
One of big problems with pants fitting is "getting that crotch seam to go around as far forward as possible before dividing between the front and the back," she says and explains why that's necessary.
"You are in control of that process," she says of her solution. "When you put on your muslin (or test garment), you can figure out how far forward you can get that seam and what is the appropriate depth for your body. You can be the boss of that system."
Ruth's method starts with creating and fitting a waistband. "It gives you a win right away. You don't even have to measure yourself." That's the top-down part of the process.
Then you move on to creating a half-pant test garment. That's when the center-out part of Ruth's process begins.
"Empirically, what I found is that it is quicker to do it this way than to take more complicated measurements and adjust the pattern beforehand," she says of her Top Down, Center Out Method.
Ruth also talks about how to address pants fitting for asymmetrical bodies. "Everybody has some asymmetry," she reminds us.
Tune in to hear more of Ruth's discussion of her pants-fitting method and her thoughts on "the perfect fit."
To see Ruth's work on Instagram and find out more about the fitting method she advocates, look for the #TopDownCenterOut tag and visit this article for more information. You can find Ruth's account @ithacamaven. She shares loads of helpful information on her grid and in her saved stories.
---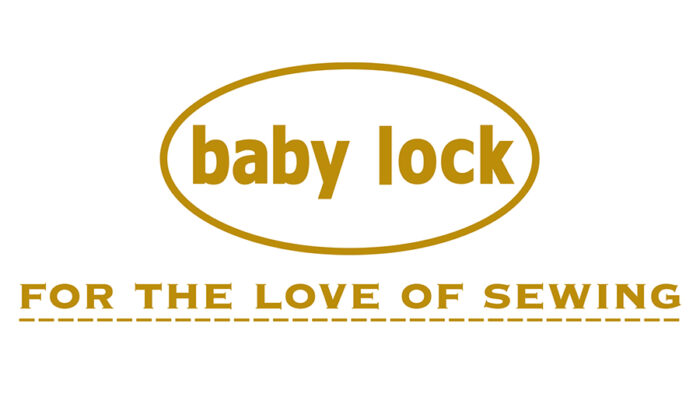 Today's episode is brought to you by our friends at Baby Lock. In celebration of National Serger Month, Baby Lock is offering a free Koala Studios Serger Center with the purchase of a Baby Lock Triumph eight-thread serger at manufacturer's suggested retail price. The Baby Lock Triumph is packed with top-of-the-line features such as easy, push-button, needle-and-looper threading. Plus, during the month of April, with any new Baby Lock serger purchase, Baby Lock will donate to a charity of your choice. Visit BabyLock.com to learn more.