Luxury Loungewear Challenge: Collection of Softly Tailored Knit Garments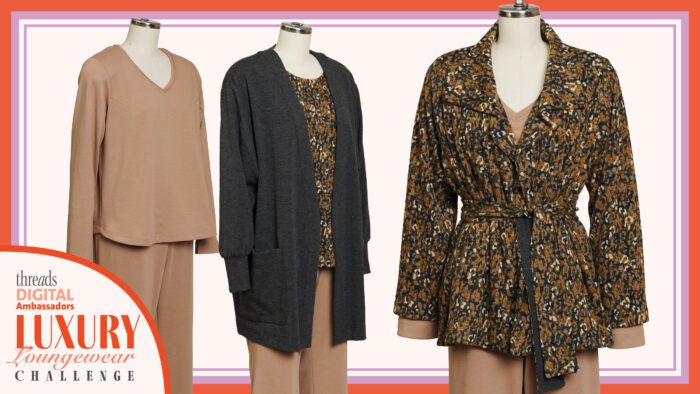 For 2022 Digital Ambassadors' Luxury Loungewear Challenge, I decided to make a couple of my favorite patterns (with variations), and two more I wanted to try. I made all of the softly tailored garments for myself, and chose silhouettes that could be interchangeable, comfortable, and worn at home and away. While the fabric colors are subdued, brighter colors or accessories can be added to extend my wardrobe.
Patterns used
The five patterns I used were:
• San Diego Jacket (original version from The Sewing Workshop Pattern Collection);
• Burda knit wardrobe pattern #2569, out of print (the top has an armscye dart);
• BurdaStyle Boyfriend Cardi Jacket #111, September 2013;
• BurdaStyle Top #113, November 2020;
• BurdaStyle Pants #134, April 2009.
Fabrics selected
•  Animal print sweater knit from Emma One Sock was used for the San Diego Jacket and Burda #2569 top to create a twin set.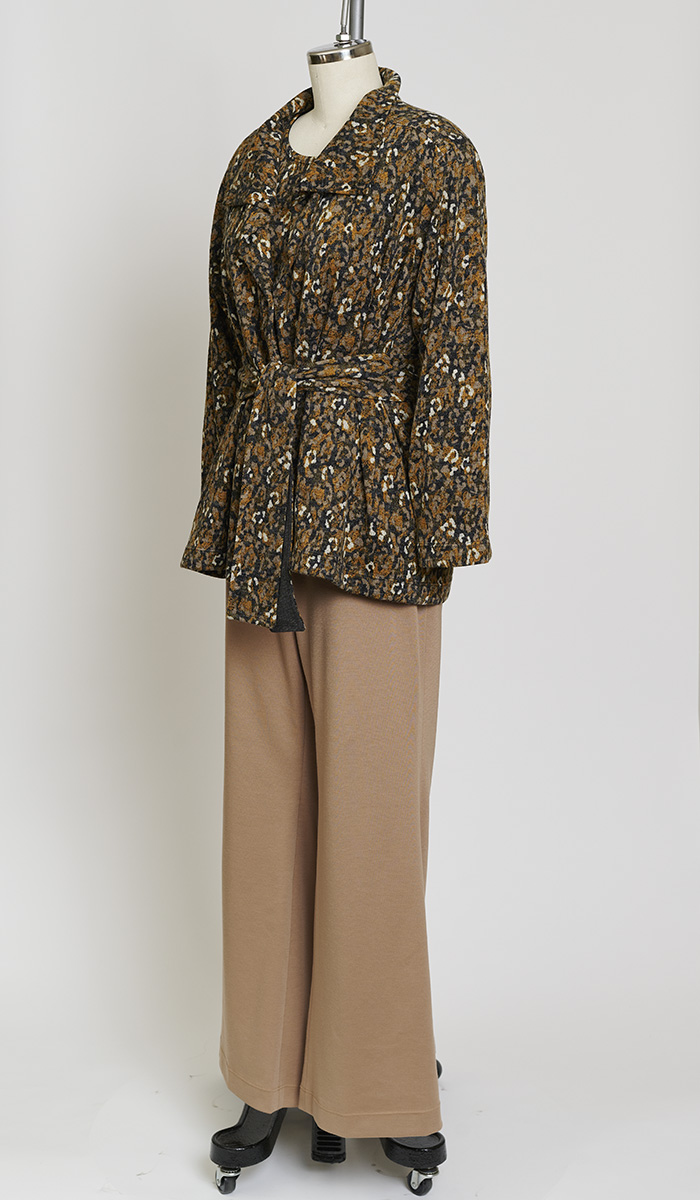 •  "Travel knit" from Hobby Lobby served as lining/underlining in the San Diego Jacket, Burda #2569 top, and in the V-neck top and matching pants. The knit fabrics in the jacket and Burda top were compatible with each other, as they had crosswise stretch, but little lengthwise stretch.
•  Graphite gray ponte knit from Gorgeous Fabrics was selected for the unlined BurdaStyle Boyfriend Cardi Jacket.
•  Peanut butter-colored ponte knit was chosen for the modified V-neck top from the BurdaStyle top #113 and Burda #2569 top patterns. It features the original long sleeves with a split hem, a looser silhouette at the side seams, and a curved hemline. The matching pants feature waist darts (front and back), flared legs, and a flat elastic waist. The fabric is from Fabric.com.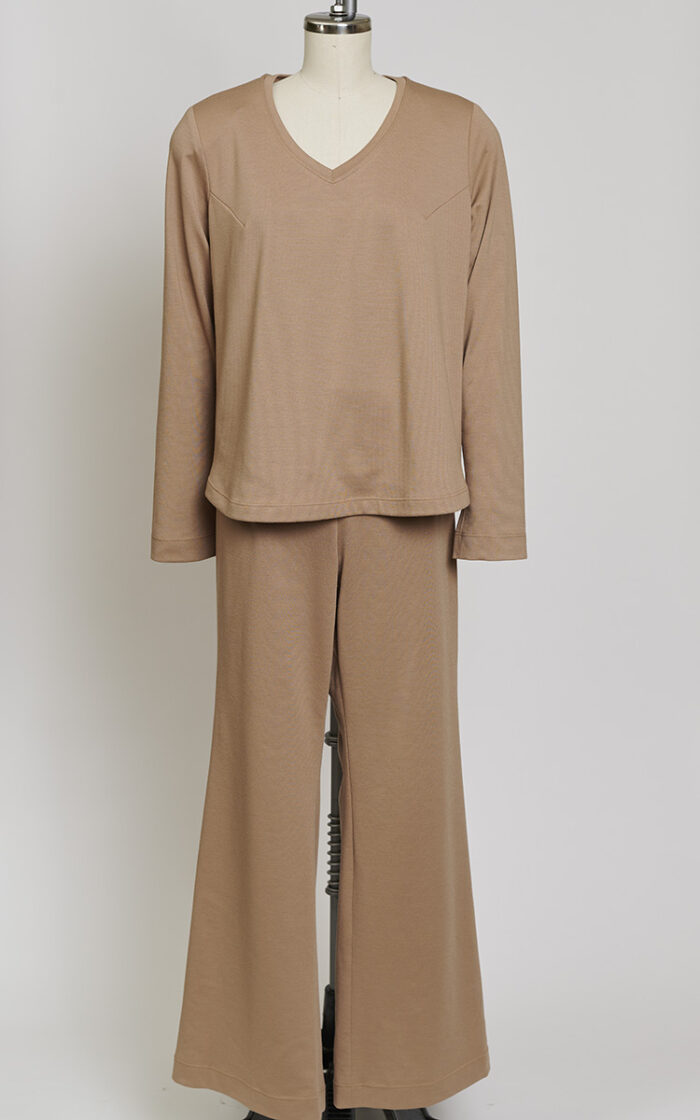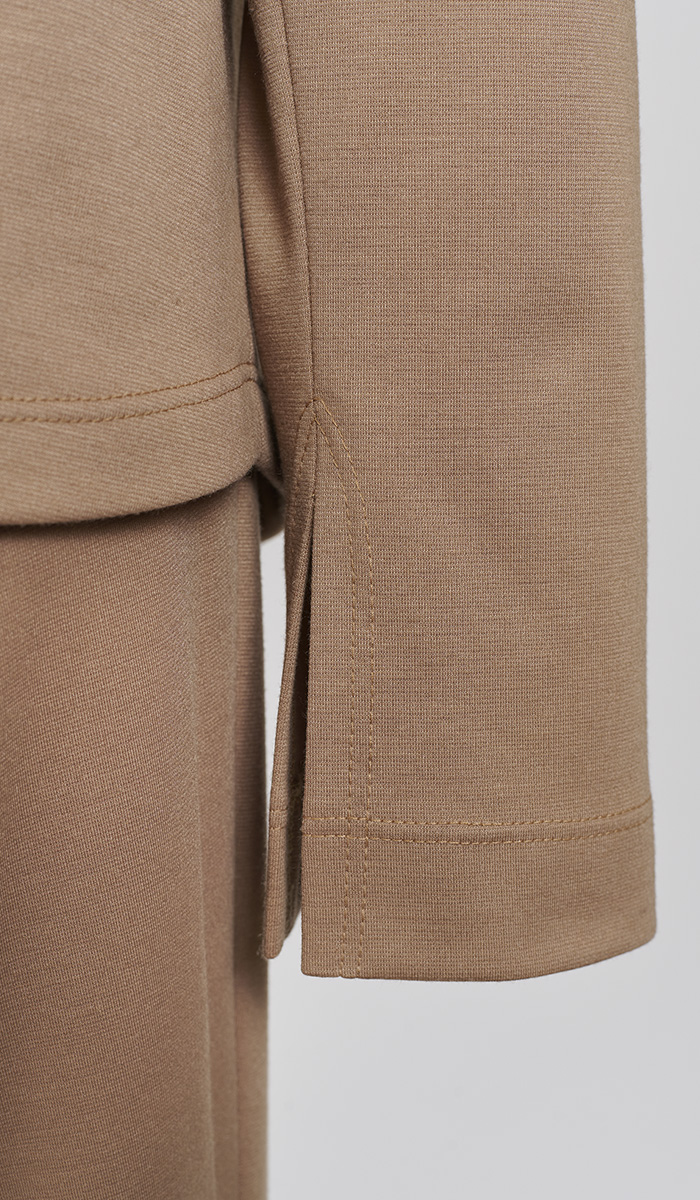 The process and challenges
I wanted to create a collection of comfortable, softly tailored knit garments. All of the fabrics chosen were from my stash. I love making garments from stable knits.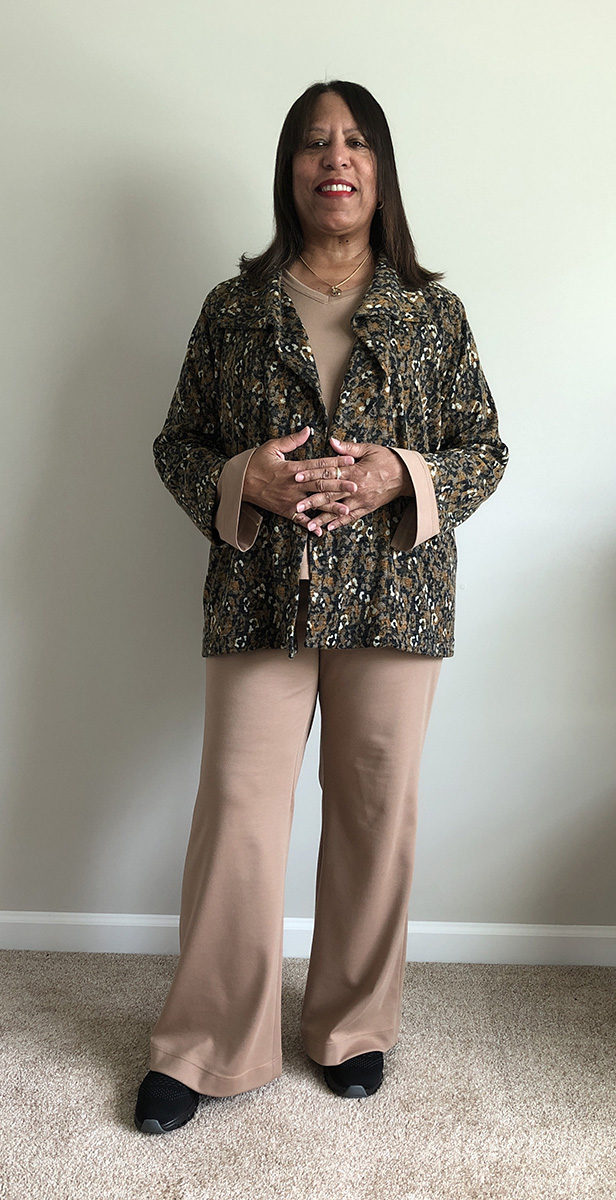 They tend to hold up well and skim the body without clinging. Every garment, except the Boyfriend Cardi Jacket, is lined or underlined to add to the comfort. These days, I don't travel much, but I still want a coordinated look when going out.
The garments went together well, but I had a few challenges along the way. One was the V-neck I wanted to copy from a purchased top. It had an applied binding, and the V shape at the front had a mitered corner. I figured it out, and made some samples. Those samples will save your life, and the results made me happy.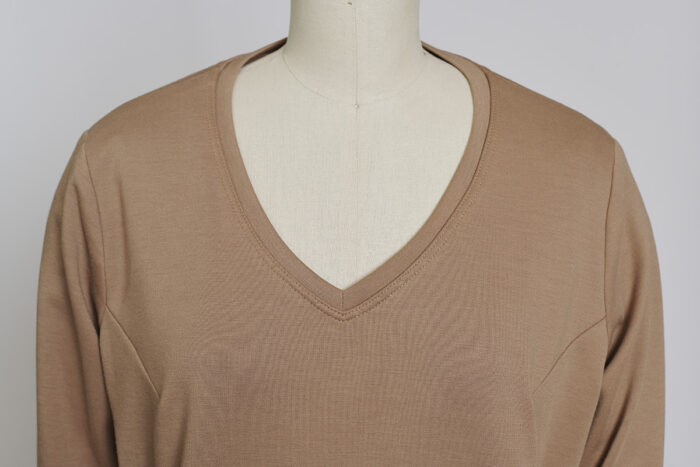 Another challenge for me was to figure out how to line the San Diego Jacket made in the sweater knit. It has a shawl collar with an interesting way to cut into the collar/shoulder seam area. I wanted to use the lining as a sew-in interfacing inside the collar, and give it more weight. This would allow it to stand up or fold down, but keep it soft. That's a lot, but it worked.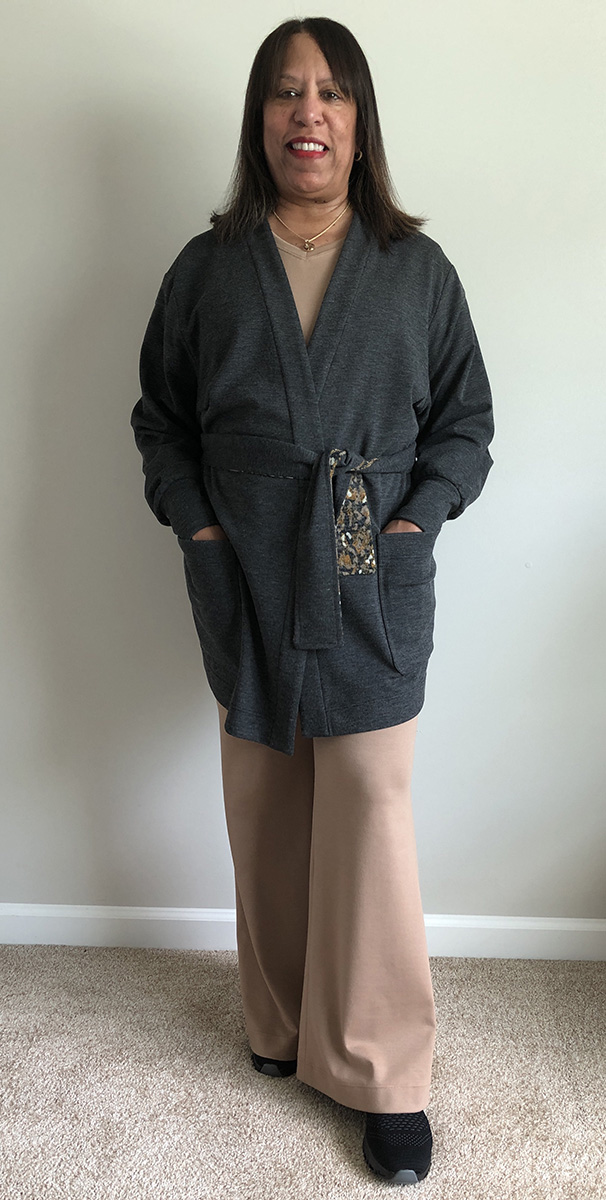 I'm hoping you'll like my softly tailored garment collection, too.
---
Editor's note: To find out more about how Pamela constructed her winning ensemble for the 2022 Threads Digital Ambassadors' Luxury Loungewear Challenge, read her second installment here. You can also see what her three challengers created here.