Book Review: Red Carpet Oscars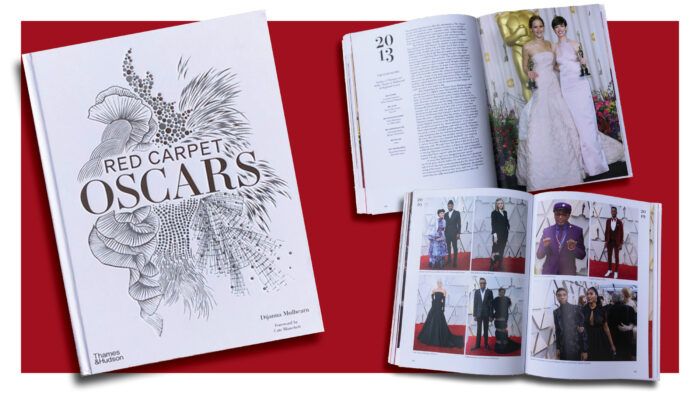 What better time to reminisce about your favorite red-carpet fashions from the Academy Awards than now. The film industry's most prestigious annual awards ceremony, also known as the Oscars, is right around the corner—on March 12, 2023. Red Carpet Oscars by Dijanna Mulhearn (Thames & Hudson, 2023) takes a look back at the fashions of the Oscars from its start in 1929 through 2022.
This just-released chronological walk through the memorable looks worn by the stars of the big screen and those in the industry includes hundreds of generously sized images. Often filling entire pages, the photos offer a look at every Oscars ceremony. They start with 1929 Best Actress Janet Gaynor in her scalloped double-collar blouse. They end with 2022 Academy Awards attendee and earlier Oscar winner Lupita Nyong'o wearing a gold sequin-encrusted Prada gown.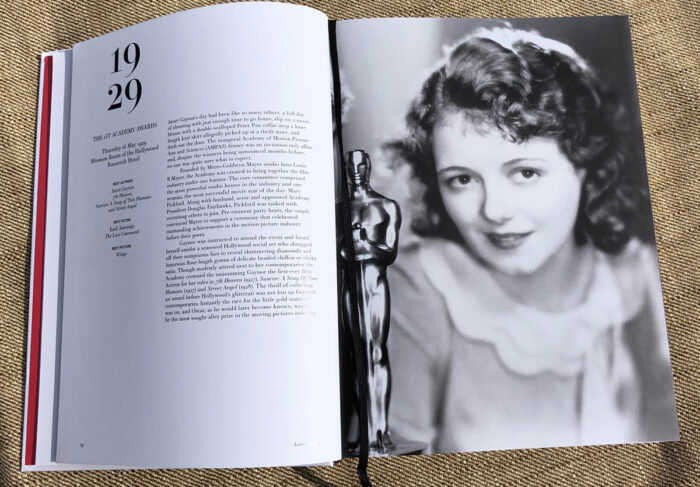 Oscars fashion through time
The author, who studies fashion and the subliminal effect of clothing, offers more than descriptions of the formalwear. Mulhearn puts garment choices for each Academy Awards ceremony into context, briefly explaining the fashion trends, societal norms, and even political climate of the time.
"In 1944 the formal dinner was replaced by a theatre-style presentation, which was a sensitive choice during the war and proved more practical . . . As they (the stars) stepped out of their cars it was apparent that the wartime silhouette had well and truly infiltrated the Oscars."
Two years later, the subdued dressing for the Academy Awards changed.
"Wartime was over, restrictions were lifted and Hollywood turned on the glam like never before."
The author tracks the early practice of Hollywood studio costume designers creating the gowns their stars wore to the Oscars, and then how fashion designers—and later, stylists—gradually entered the scene. She delves into how the Oscars became a commercial enterprise and its enduring influence on fashion.
Oscars and television
The first Academy Awards to be televised was in 1953. "The fashion was first class and the event was a ratings success. With exposure to a much broader television audience the stars shot to stratospheric fame."
The book includes stories about the stars' choices over the years and some of the challenges that came with wearing garments they did not always choose or did not fit them perfectly. In 1986 for example, Oprah Winfrey struggled with her dress's beaded collar that came back from a last-minute alteration fitting too tightly.
Significance of Oscars ensembles
See designs or creations that came from the film stars themselves, like Julie Christie's 1966 attention-grabbing gold lamé turtleneck top with wide-leg trousers and matching belt, which she made from a commercial pattern with the help of a friend. Check out Demi Moore's less-than-successful design in 1989, a cut-velvet top and lace-trimmed Lycra shorts worn under a black-and-gold brocade-lined overskirt. Then see the notable two-piece outfit Sharon Stone put together for the 1998 Academy Awards and that Zendaya's Valentino ensemble seemed to riff on in 2022.
There are examples of carefully chosen gowns that helped bring actresses more star power, and those that pushed designers to the forefront, such as Uma Thurman's custom-made lavender Prada dress from the Spring/Summer collection in 1995.
Academy Awards attendees have also used their fashion to promote causes like diversity, inclusivity, sustainability, and efforts to make changes in political policies. In 2016, many attendees donned black ensembles to bring attention to the lack of diversity in the Oscar nominations. And Kerry Washington made a statement of strength and inclusivity, wearing a black-and-white Atelier Versace gown. The next year, filmmaker Ava Du Vernay wore a dress by a Saudi Arabian designer, as the travel ban affecting Muslim countries remained in effect.
A boon to designers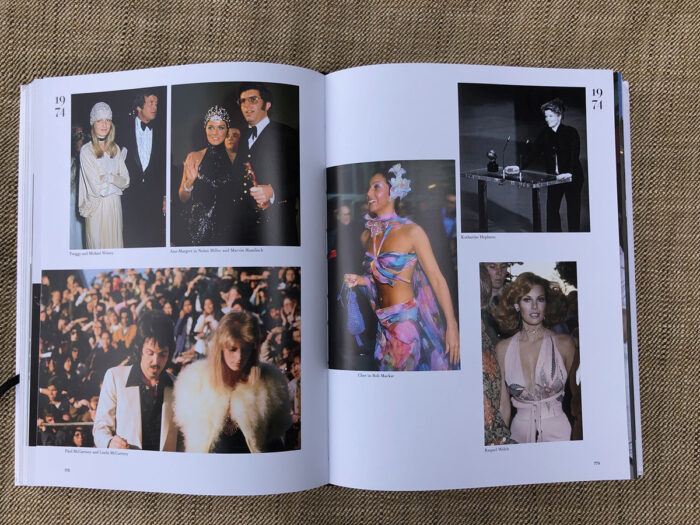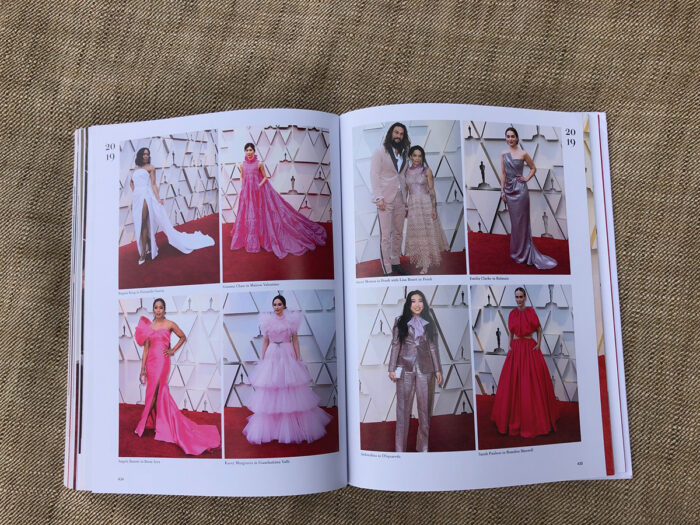 Many designers, such as Galliano, Versace, and Dior, play an important role in this book. Perhaps the most memorable, high-glamour designs come from Bob Mackie, especially those for Cher. In 1986, he created an over-the-top design that made her the talk of the town. See this ensemble that "continues to be regarded as one of the most iconic Oscar outfits of all time."
The book opens with a forward by the author's friend and double Oscar winner Cate Blanchett, whose well-chosen garments are shown throughout the book. There's a letter, too, from Giorgio Armani, who has designed many elegant ensembles for the Hollywood set.
The book also supplies each year's Academy Award winners for best actor and actress, best supporting actor and actress, best picture, and best costume design.
Dazzling fashion, remarkable book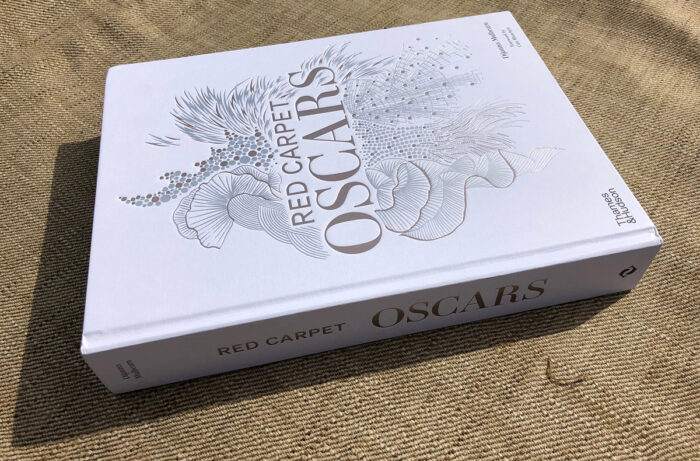 Red Carpet Oscars is a hefty book in more ways than one: It weighs more than six pounds. Still, it is as beautiful as it is informative. The white matte hard cover with foil debossing makes this a book you would want to leave out on your coffee table. The glossy pages are made of a heavy card stock. Plus, the book includes a black bookmark ribbon to mark where you left off.
It's the kind of book you'll enjoy leafing through, and one you'll want to keep coming back to for fashion and sewing inspiration.
---
Catch the 2023 Academy Awards March 12, as it is televised live at 8 p.m. eastern standard time on ABC from the Dolby Theatre in Hollywood.