Altered jacket by Rita Summers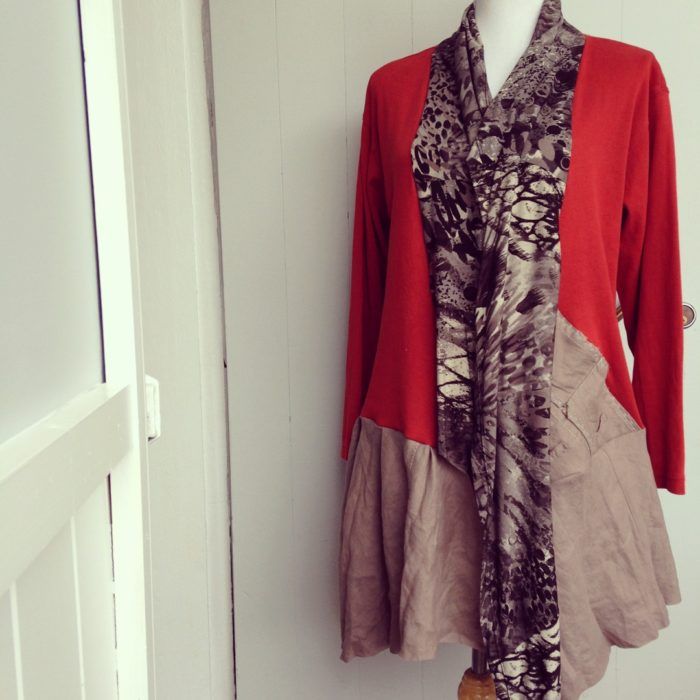 I made this jacket by cutting up 3 items of clothing – a red knit cotton top, a grey linen skirt and a black/grey/white tunic. I deconstructed them before restitching them together in a new way by machine, using an overlock stitch. I also used an automated leaf stitch to highlight some seam lines.
I added hand top stitching in black pearl cotton for a professional finish.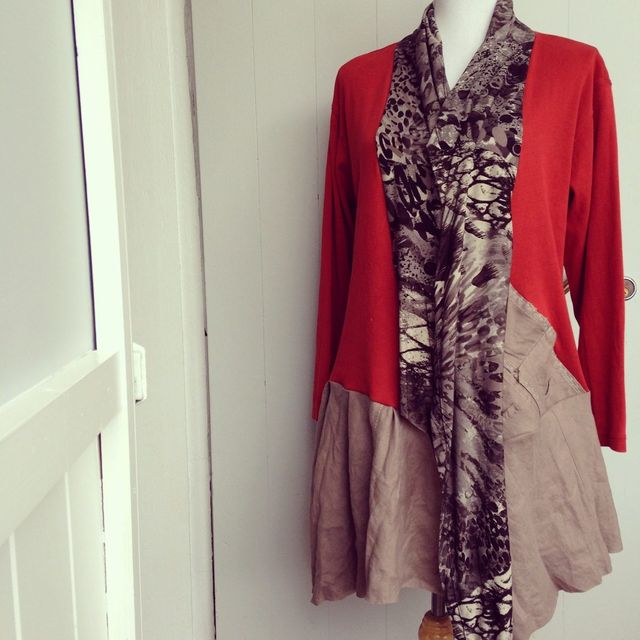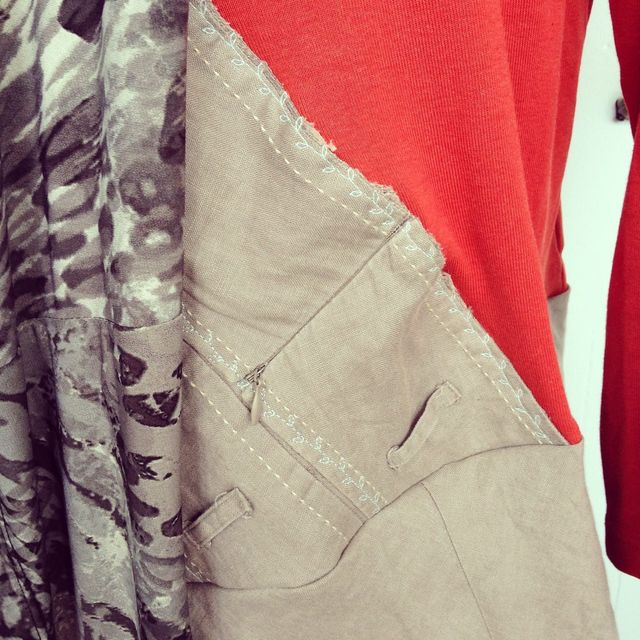 Detail of altered jacket.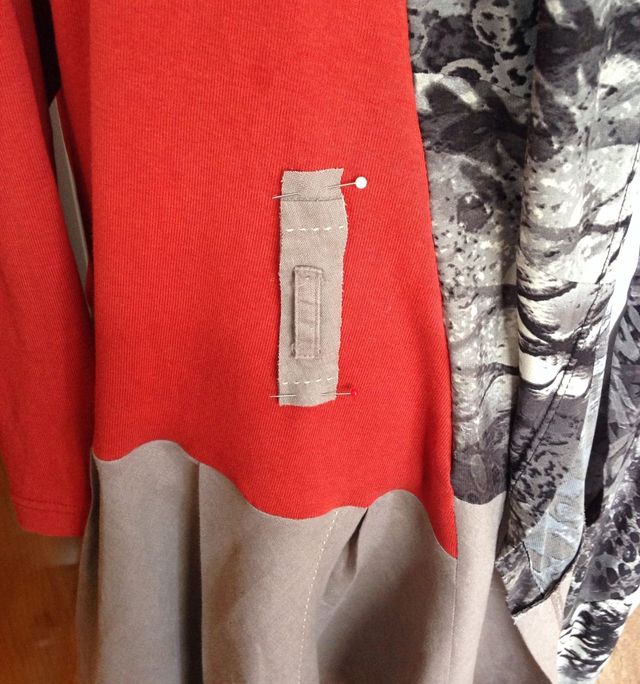 Detail, left side of jacket front.