Perfect Sewing Machine Tension Every Time
Good sewing machine tension produces smooth, even seams rather than puckered seams, but sometimes it's hard to determine the adjustments necessary to produce perfect tension.
Here are a few sewing machine tension tricks that will help
If your tension isn't right, first make sure that you've been timely with the home maintenance your machine requires.  If you haven't oiled and/or lubed your machine in a while (or done whatever maintenance is recommended), it's wise to take care of that first. Each machine has different requirements for home maintenance, so check your manual for the details specific to your machine.
In addition, whenever you have any sewing machine problem, tension or otherwise, make sure you are using a new needle appropriate for your fabric.  Your thread should be suitable for the fabric and the needle.  Don't use old thread, because it may be brittle and complicate your efforts to obtain a good tension setting.
If your tension is still off despite a new needle and appropriate thread, try this:
Cut a 5 to 7 inch on-grain square from your fabric.
Stitch a line of straight stitches from one corner to the opposite corner (on the bias).
Hold the square at opposite stitched corners, and pull the corners apart until you feel the thread break.
Examine the position of the broken stitches.  If the top and bottom threads break in exactly the same location(s), you have perfect tension.  If only one thread breaks (usually in two different places), that thread is too tight.
Either slightly loosen the tight thread or slightly tighten the other thread. Be sure your presser foot is down when you make the adjustment. Since many older machines don't recommend adjusting the bobbin's tension, you might have to make all adjustments with the upper thread.
It's probably not necessary to make a large adjustment; start small.  After you've made your adjustment, remove the stitching in your square and try again (or cut another square).  You will get closer to perfection with each attempt.
What should perfect tension look like?  The stitches on the right side of the fabric look exactly like those on the wrong side. On the top side of the fabric, the bobbin thread is barely visible between smooth, even spool-thread stitches.  Likewise on the bottom side the spool thread is barely visible between the smooth, even bobbin stitches.  If you have difficulty determining which thread is which, try using a different color thread of similar weight in the bobbin. It will help you determine which thread needs to be adjusted.
If these adjustments still produce a poor stitch, you may need to have your machine's timing checked by a professional sewing machine repair person.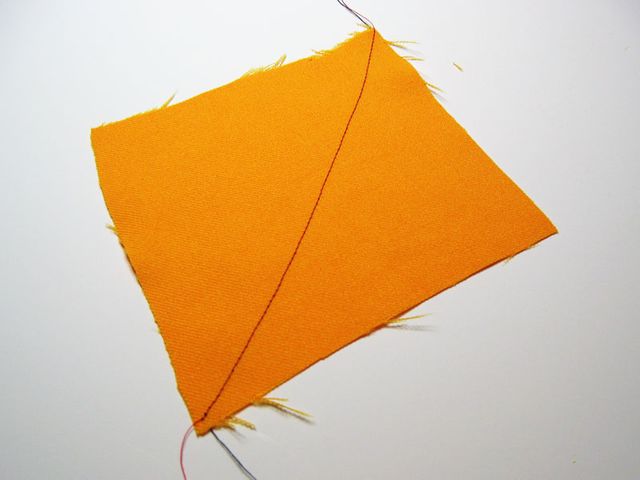 Good tension produces a smooth stitch without puckers.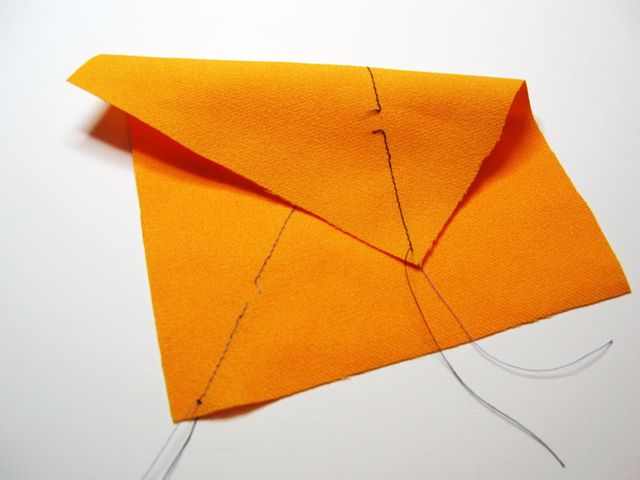 If the top and bottom threads break in exactly the same location, your tension is perfect. The threads may break in more than one place, but the top and bottom threads will both break at that location.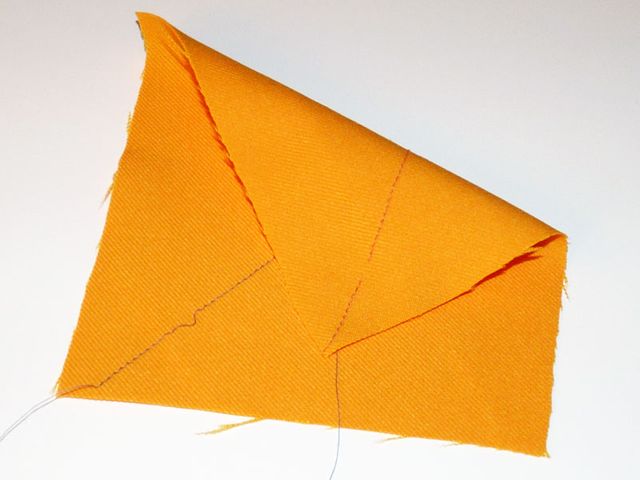 If only one of the threads breaks, often in more than one location, that thread is too tight. Either slightly loosen that thread, or slightly tighen the other thread.