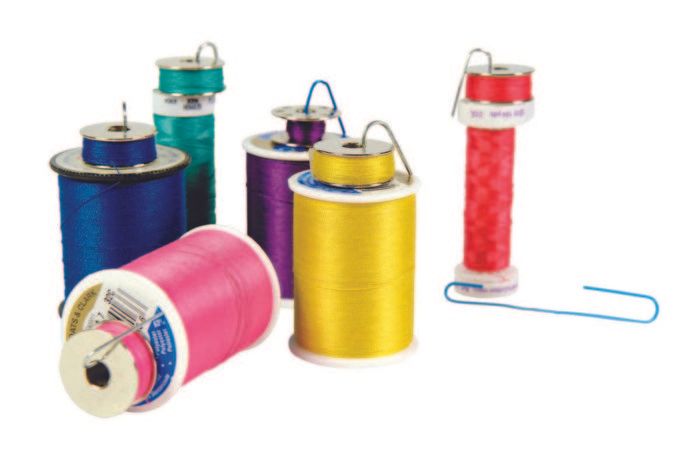 I've seen gadgets you can buy to keep your bobbin and thread spool together. Here's something that's simple and practically free. Partially straighten an ordinary paper clip. Push one end inside the thread spool and feed the other through the bobbin. It's a cinch to join the two and just as simple to separate them. Now when I reach for thread, I know the bobbin will be an exact match in color and thread type.
-Annemarie Macfadyen, Chester, U.K.
Do you have a good sewing tip? Send it in, and we'll pay you if we publish it in Threads magazine. We'll also select the cleverest tip in each issue, and the winner will receive a gift package from Taunton Press including Threads DVDs and other instrucional sewing books.
Send tips to:
Threads Tips
POBox 5506
Newtown, CT 06470
or by email at:
ThreadsTips{at}taunton{dot}com