Exotic to Everyday: Brazil's Passion for Fashion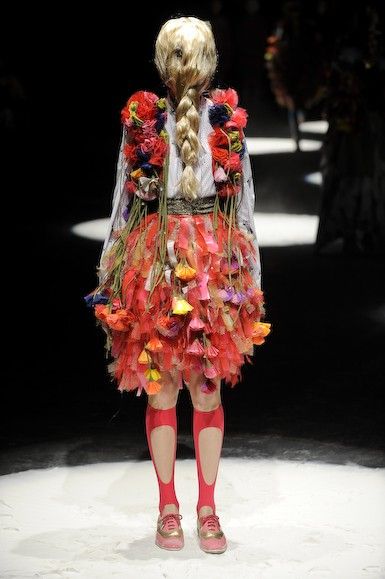 London, Paris, and New York, the inviolable trio of style, may have to let another city into their exclusive circle. The images from Sao Paulo, Brazil's recent Fashion Week have a wonderful sense of exuberance, a go-for-it attitude. On the world runway/stage, it certainly is attention-grabbing. Sao Paulo is the world's seventh-largest city and Brazil is poised to take a greater role in the international fashion marketplace.
I recently spent a month in the state of Rio Grande do Sul, Brazil (my visit even included Horizontina, Gisele Bundchen-Brady's hometown!) I came home with pieces from Brazilian boutiques that will inspire my home sewing for years.

Brazil has a unique mix of historical cultural influences, from Africa, South America, Italy, Germany, and of course Portugal and Spain. I found bright colors mixed with animal prints and sexy, but not tight, styling. The sizing was generous, I discovered, because was very unusual for a store to have more than one item in any given style. I soon gave up asking for "my" size! Jeans were an exception, however. The tighter and lower-waisted the denim was, the better – and these "cigarette jeans" were worn by women of all ages. Except for shoes – and even they were high-heeled – you did not see menswear-inspired apparel for women in Brazil!

My trip was a cultural exchange, so I stayed with Brazilian families in their homes. I think I'll be forever influenced by the style of the Brazilian women I met – and their passionate commitment to fashion, even on an everyday basis. I wanted to share two cardinal rules of Rio Grande do Sul style, based on my perceptions:
Walk tall and wear stylish denim. High-heeled boots and shoes were a wardrobe staple. I didn't meet a single Brazilian woman in sneakers – or a sweatshirt. Jeans had to fit just right, so that meant stretch denim. I picked up an pair of Triton jeans in a store in Ijui, Brazil. They cost about $320 reais ($160 dollars). They have two things I've never seen on American jeans: a bias-cut waistband and slant front pockets.
Earrings and hair must be long. Gisele-type hair was common, long and straight and worn down. I wouldn't have considered wearing long, dangly earrings on a daily basis, but a Brazilian women wouldn't consider NOT wearing them every day. Back in the United States, I did have to break myself of the habit of putting on pink crystal chandelier earrings to go to the grocery store – but then I think, why not wear them? Seeing the photos from Sao Paulo rekindled my appreciation for Brazilian's exotic style, and their ability to keep the exciting a part of the everyday.
Controversy that has arisen this week about overly thin models appearing in the shows at Sao Paulo. I think it's a symptom of fashion marketing overall, and not a sign of things in Brazil, where curves are celebrated. I didn't see a bathroom scale the whole time I was there.
What inspires your sewing?
Getting the chance to travel and meeting women whose style I admire are sewing motivators for me. Sewing is a creative outlet for my fashion envy! Have you every been on a trip that changed your style outlook? I would love to hear about travel that inspired your sewing. Let me know in your comments below.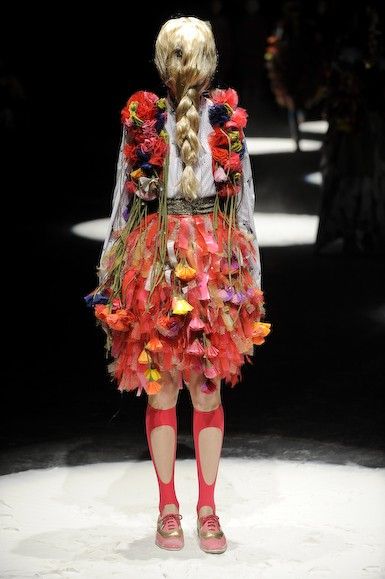 At the Ronaldo Fraga fashion show in Sao Paulo, the models appeared backwards, wearing wigs over their faces. They were able to see where they were going through a small parting in the hair.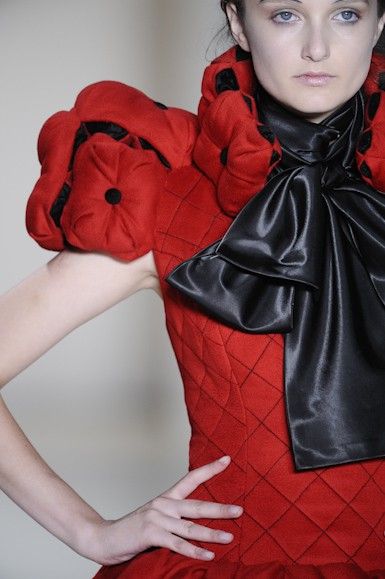 The Samuel Cirnansck runway show during Sao Paulo Fashion Week featured many pieces influenced by home decor - in this case, pillows and upholstery.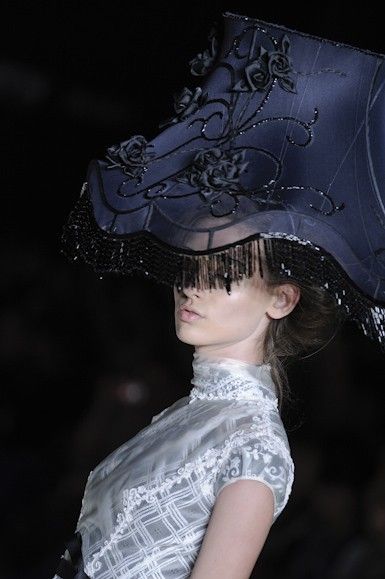 In this look from the Samuel Cirnansck show, a fringed lampshade is an accessory to an evening gown.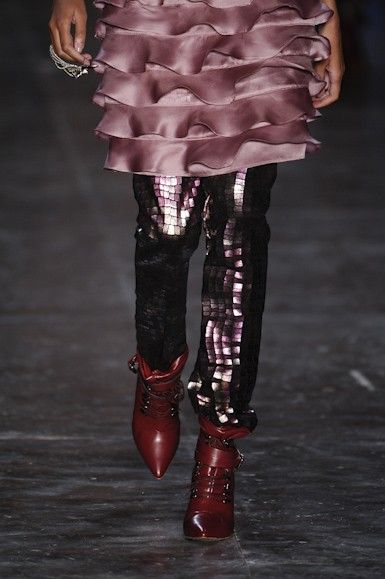 Textures from satin to snakeskin made unconventional combinations at the Fabia Bercsek fashion show in Sau Paulo.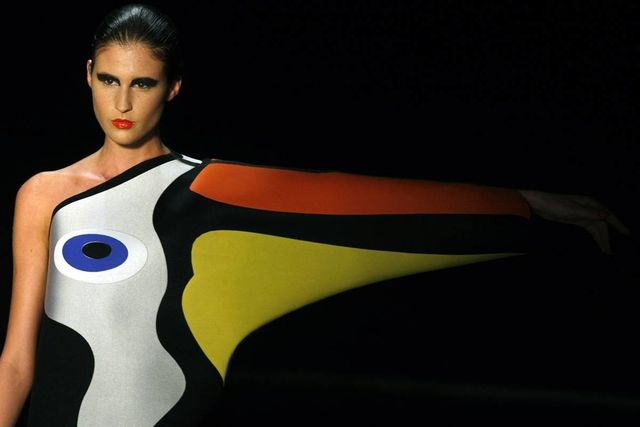 Neon's collection featured garments inspired by the animals of the Amazon rainforest, including a toucan evening gown.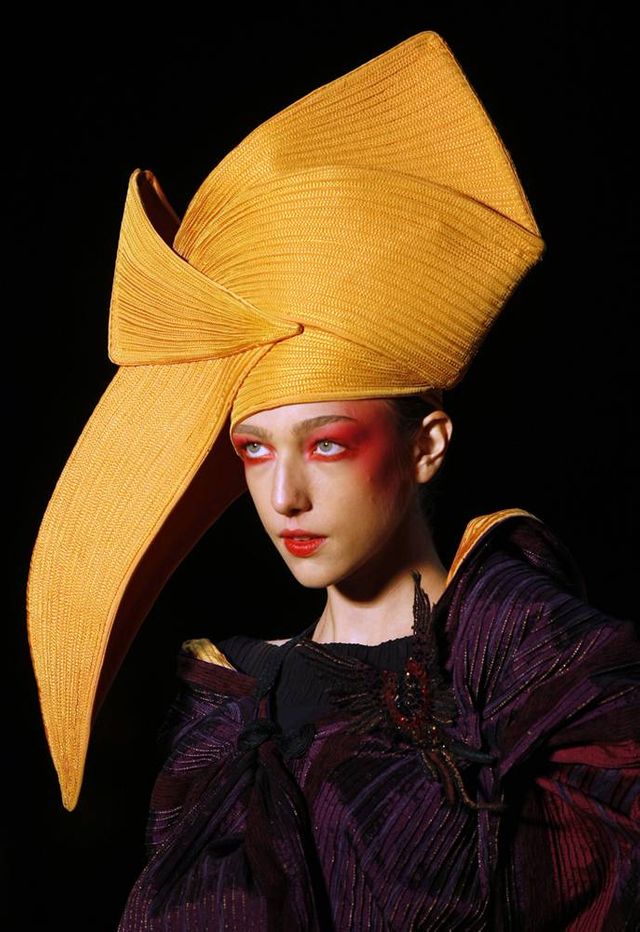 A striking geometric hat in a tropical yellow-gold hue, part of the Lino Vilaventura collection presented at Sao Paulo Fashion Week.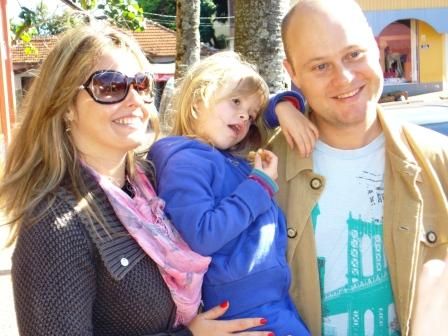 Christianne, a policewoman in Tenente Portela, Brazil, and her family.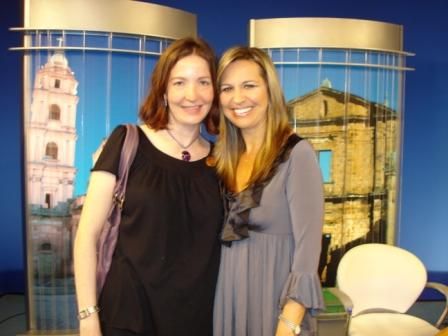 I'm on the left with Lisiane Sackis, a television news anchor in Santa Rosa, Brazil. Lisiane wore softer, more feminine outfits than a hard news television reporter would probably get away with in the United States.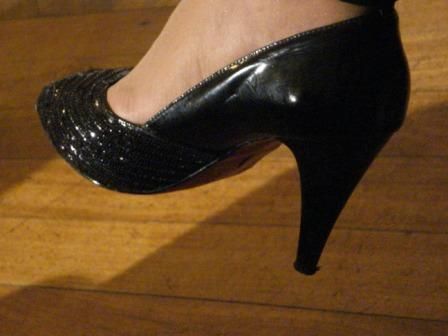 Sequinned Christian Louboutin pumps - I saw these worn to a daytime conference in Ijui, Brazil.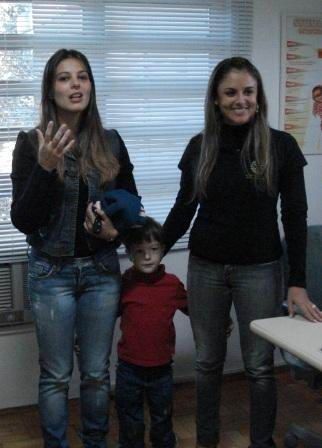 Mariela, left, her son Eduardo, and Priscila at a cardiology clinic in Cruz Alta, Brazil. Mariela's husband was a doctor at the clinic and Priscila worked there as a nutritionist. They both looked like models!