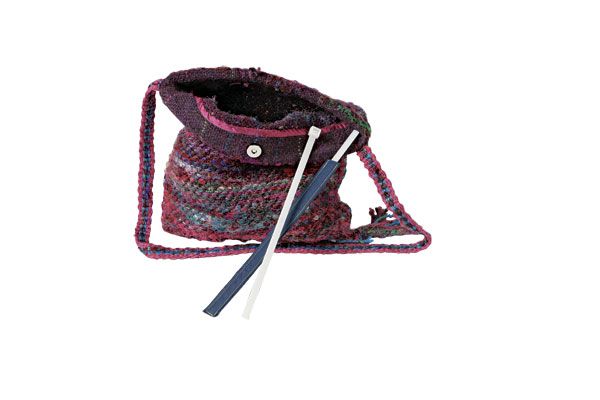 While making a fabric tote, I became frustrated in my attempt to stabilize the tote opening with boning due to the boning's natural curl. To straighten the boning, I soaked it in hot water, clamped it to a board, and waited for it to dry. Unfortunately, it didn't help one bit.
A trip to my local home-improvement store yielded the solution. I can now make my own flexible boning for handbags and other projects using multipurpose cable ties and bias tape. The ties (also called duct fasteners) come in a variety of lengths and widths to fit any project. It's easy to use standard bias tape or quilt binding tape to encase them, which allows me to color coordinate the project, alleviating any color show-through problems. But the most exciting result is that my totes no longer sag at the top (where they open) when I carry them.
-­­Sally Gelbaugh, Georgetown, Texas
Do you have a good sewing tip? Send it in, and we'll pay you if we publish it in Threads magazine. We'll also select the cleverest tip in each issue, and the winner will receive a gift package from Taunton Press including Threads DVDs and other instrucional sewing books.
Send tips to:
Threads Tips
POBox 5506
Newtown, CT 06470
or by email at:
ThreadsTips{at}taunton{dot}com