Project Runway – Sew Much Pressure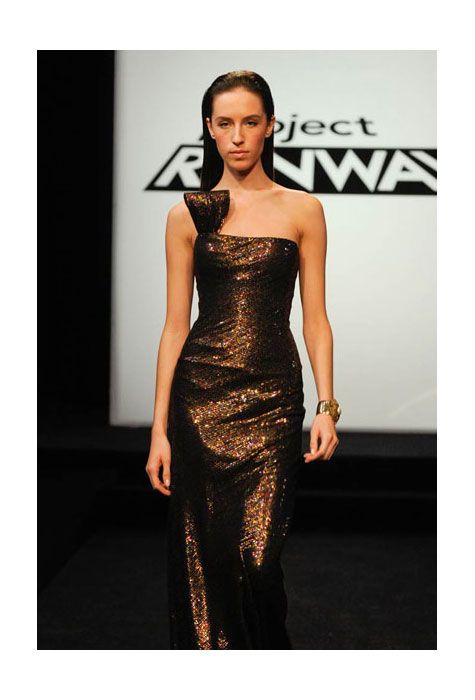 Tim certainly had his work cut out for him this week on Project Runway. The official challenge may have been to design a red carpet look for Heidi, but the real challenge was keeping up with all of the drama. The workroom appeared to have a revolving door as Tim returned to the workroom every few minutes to deliver some new piece of news. The first and biggest shock was Maya's decision to leave the show. She believes that she is too young to show a collection in Bryant Park, and needs time to realize her perspective as a designer.
Just when things seem to be under control, Tim arrives with another announcement. Another designer will take Maya's place in the competition. Anthony makes his triumphant return after being ousted in last week's challenge. Another visit to the workroom finds Tim announcing that yet another person has left the show. Seth Aaron's model Valeria has taken a job with Donna Karan and won't be continuing on Project Runway. The distractions throughout this week's challenge really seemed to take their toll on the designers and you can see the results in their garments.
Only two designers were considered at the top of the group. Emilio and Anthony share the win, while Mila, Jay, Jonathan, and Seth Aaron were given low scores. Jonathan is sent home after beginning a third dress right at the last minute to try to please Heidi.
What did you think of the designs? Are you excited to see who the final three will be? Let us know in the comments section below.
Anthony Williams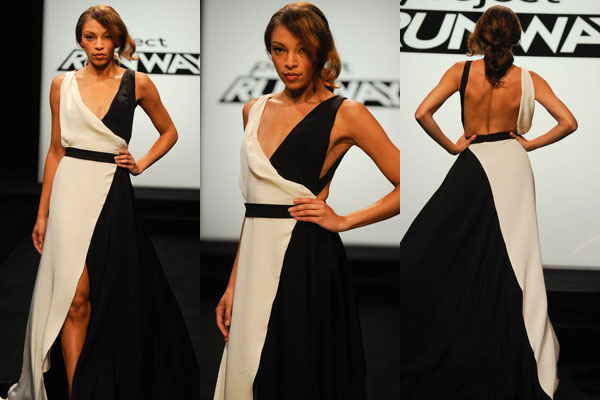 Jonathan Peters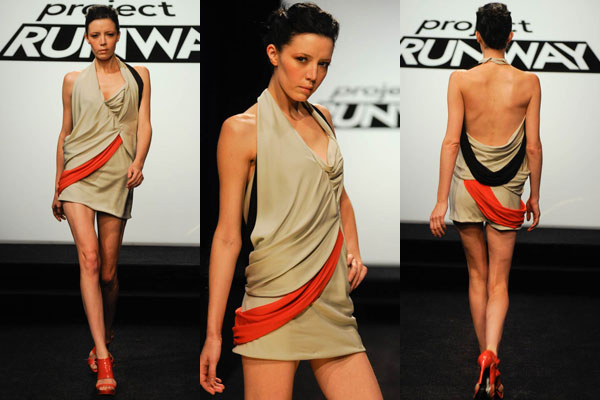 Emilio Sosa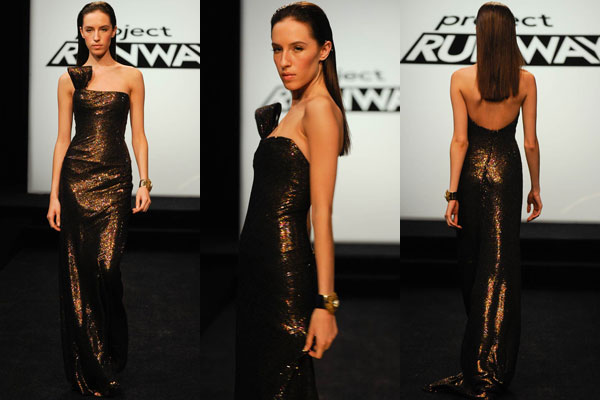 Seth Aaron Henderson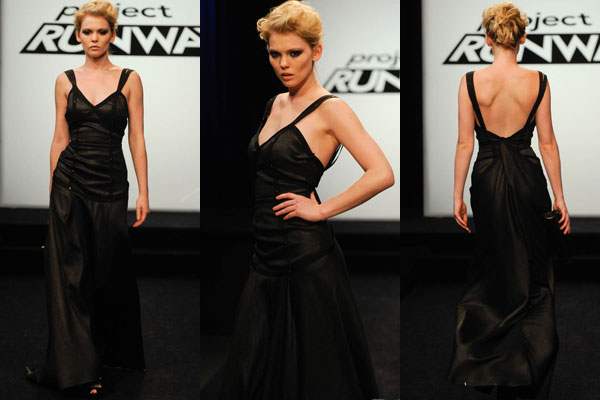 Jay Nicolas Sario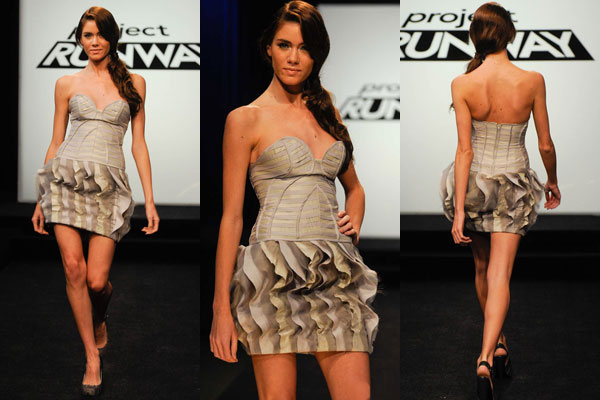 Mila Hermanovski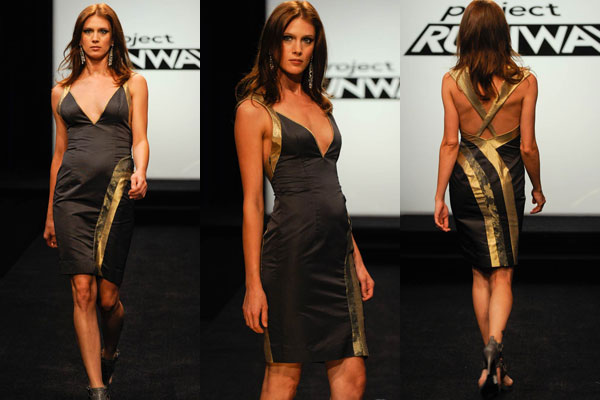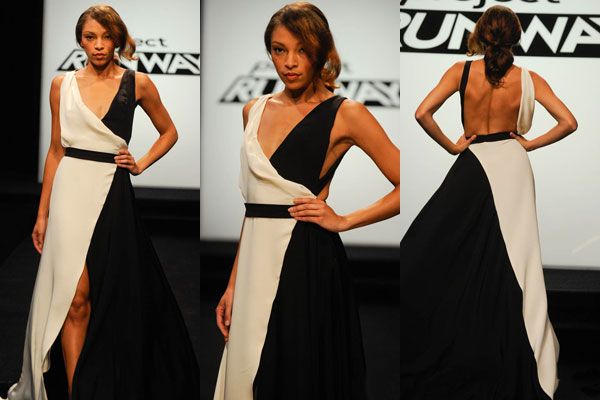 Anthony shares the win after his surprising return to the competition.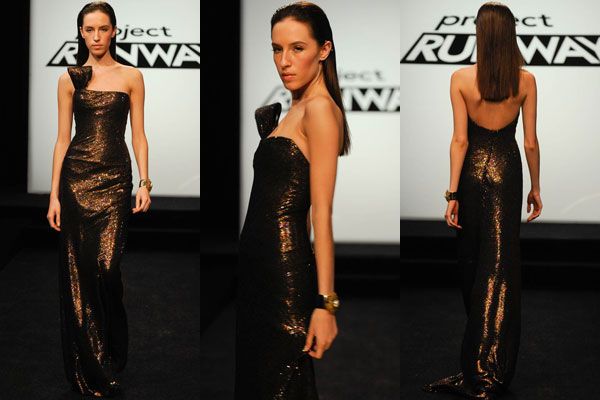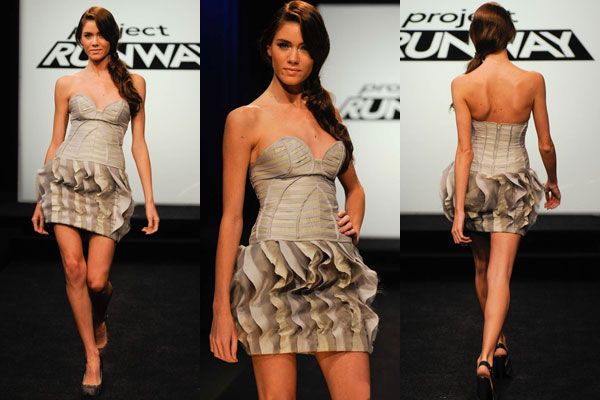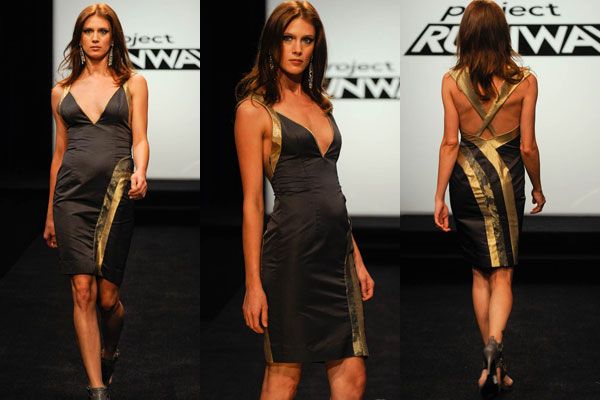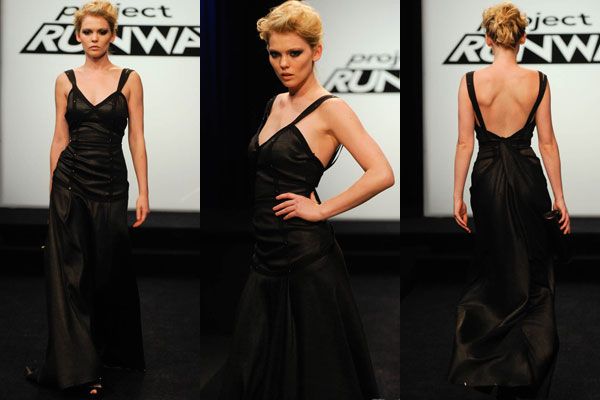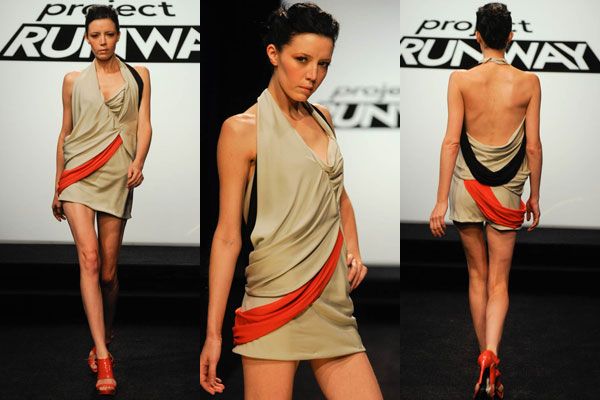 Jonathan is finally sent home after weeks of bad reviews from the judges.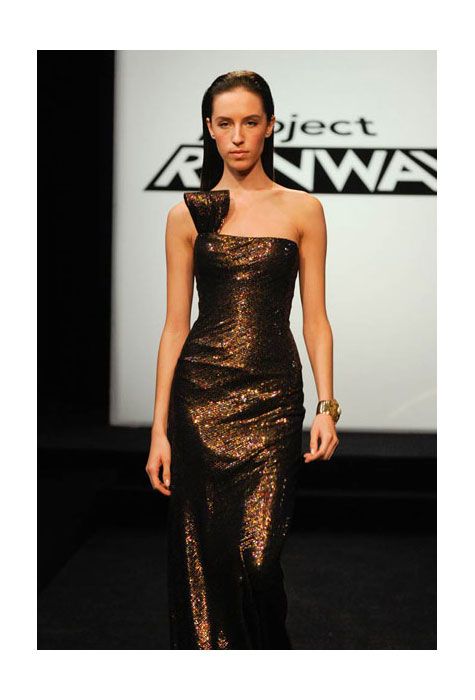 Heidi chose to wear Emilio's dress on the red carpet.