Project Runway – Season 7 Finale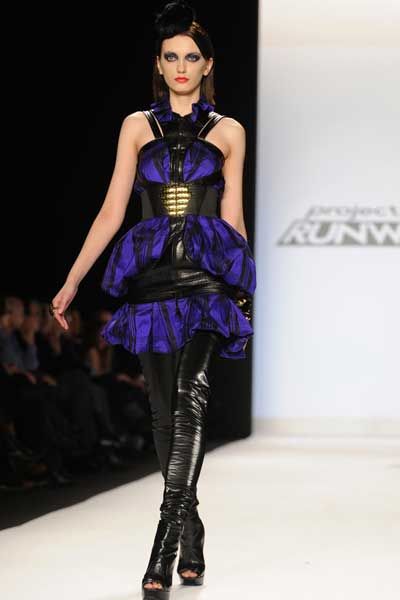 The Project Runway Season 7 Finale has finally arrived. Our final three includes Seth Aaron, Mila and Emilio. Each of the designers show a 10 look collection in Bryant Park. Check out all of the garment designs below. Guest judge Faith Hill joins the usual suspects to critique this final challenge. There were no surprises this time, with no extra garments, surprise help from former contestants, or other crazy twists. We see a quick montage of model casting, hair and makeup, and one last reminder from Tim to use the BlueFly.com wall thoughtfully and we are on our way.
Seth Aaron was inspired by 1940s German and Russian military. The biggest problem for Seth Aaron was choosing only 10 of his 24 completed looks. Seth Aaron's designs were a mixture of black and white garments paired with yellow plaid and purple. The judges really enjoyed this collection. They thought he stayed young while also being exhilarating and wearable. The combination of tweeds, stripes, and polka dots was a design element they enjoyed. This show was editorial and inspired. They were surprised at the level of sophistication and loved when he goes chic. They think he has the potential to go too far and become costumey, but he has guts and put on a great show.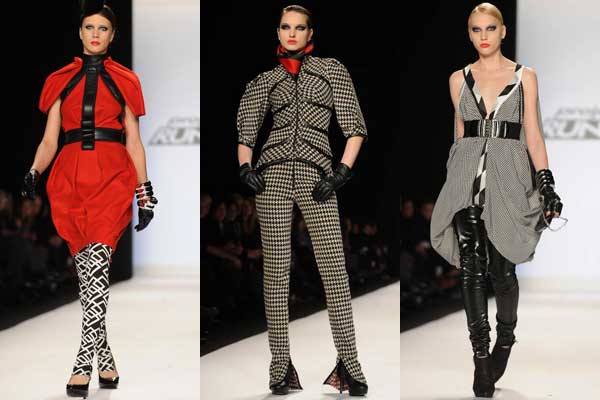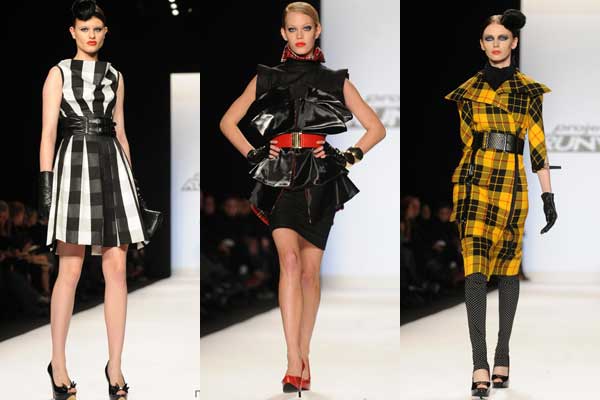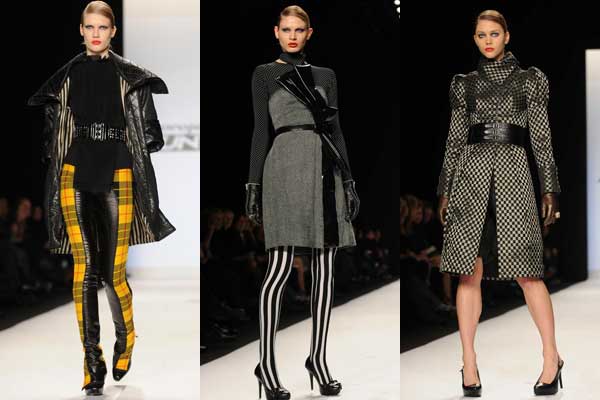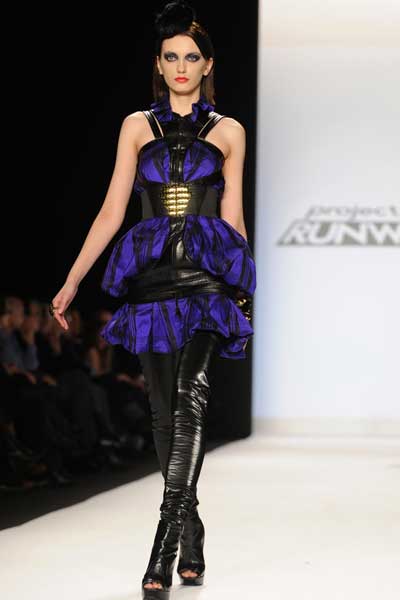 Mila's collection was inspired by shadows and is mostly black and white (of course). She did add some color for this show, but all of her garments are representative of her point of view. Last week, the judges suggested making some bolder choices with hair and makeup to make her collection younger and more rock and roll. Michael loved her use of shine and texture. Her collection was very graphic, and hair and makeup made her 60s look more modern. They thought she lightened up quite a bit, and that it helped a lot. The judges thought Mila really showed up and proved what she had been talking about all season. She has the potential to mix textiles when she stays away from her "geometry lessons".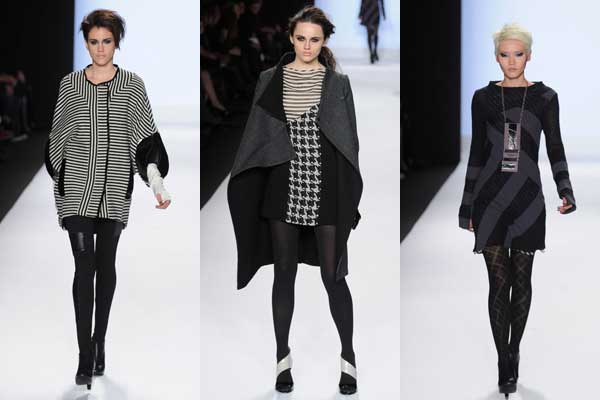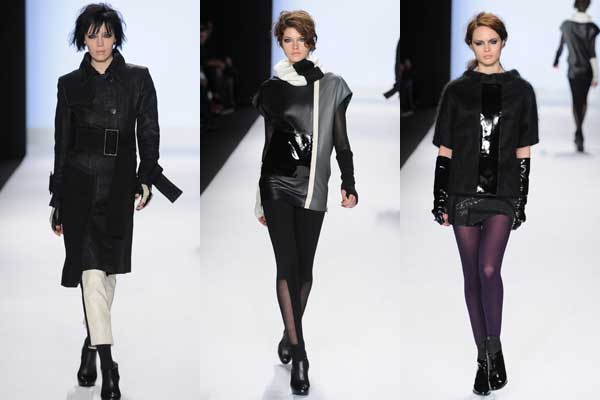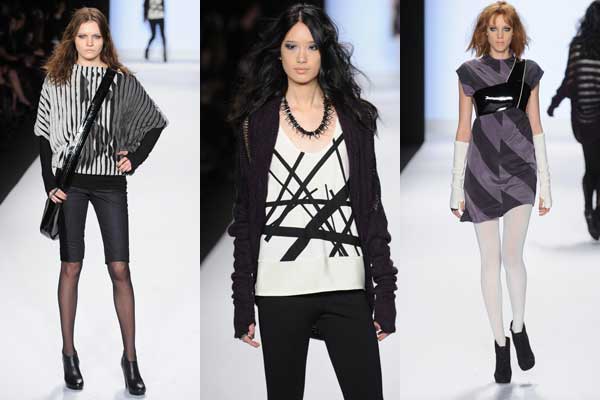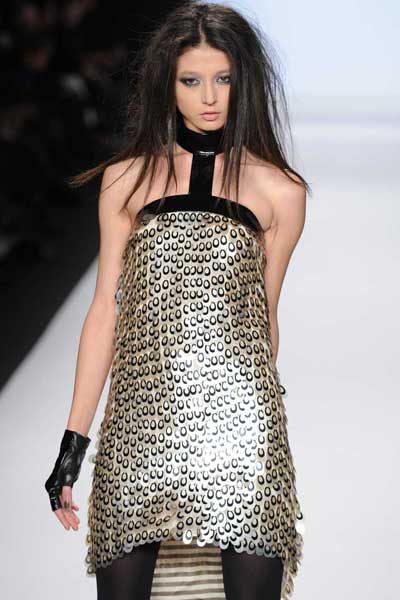 Emilio's Color Me Bad "great American sportswear" collection paired turquoise with red. The overall response from outside observers was that his collection was straight from the 1990s and seemed dated. Faith Hill really enjoyed the coats in the collection, and the judges thought that he sent out the most commercial collection of the three finalists. There was a disconnect between the commercial sportswear and the show-stopping final gown. The judges really missed seeing more gowns from Emilio. This collection was too tailored for someone who can design feminine flowing garments so well. Michael thought Emilio showed a line instead of a collection, but his clothes were the most sophisticated, easiest to wear, and the most flattering. Overall, he played it safe.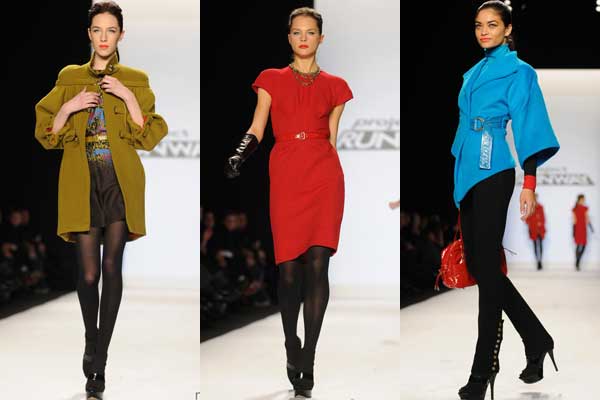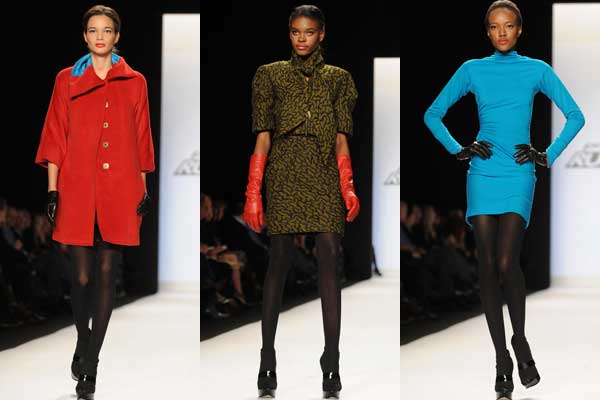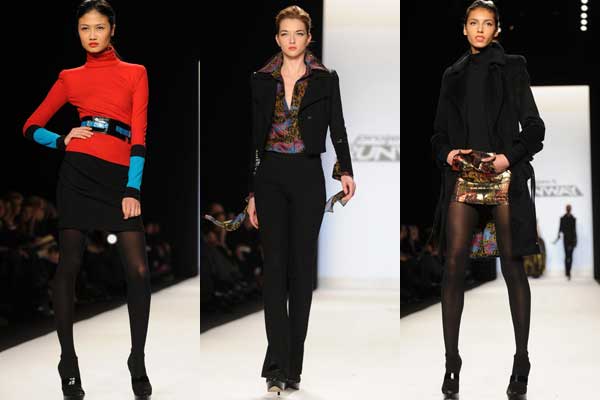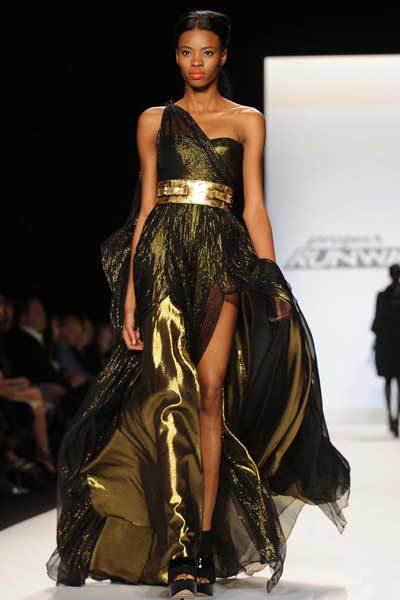 The judges agreed that the collections were all polished and professional. Mila is the first designer eliminated and in the end Seth Aaron is the winner. I personally am happy with the choice of Seth Aaron over Emilio for the win. Seth Aaron has always had a consistent point of view that has been interesting and his garments always seemed to be well constructed. In the end, this season was much more successful than last year's attempt in L.A. It was great to be back in NYC with our favorite judges. This season restored some of the fun that Project Runway has always represented.
Tim Gunn shares his thoughts about the Bryant Park finale on his blog. With 7 designers also showing decoy collections at Fashion Week, the chaos behind the scenes seemed to have reached a whole new level. What did you think of the final collections? Did the judges pick the right designer in the end? What was your favorite design of the night?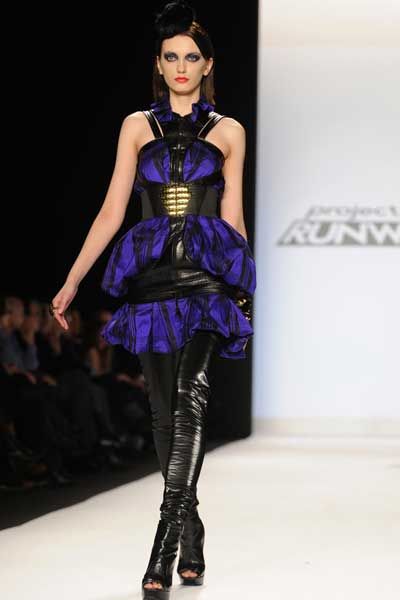 The judges may not have been fans of Seth Aaron's purple dress, but overall his collection made a positive impression.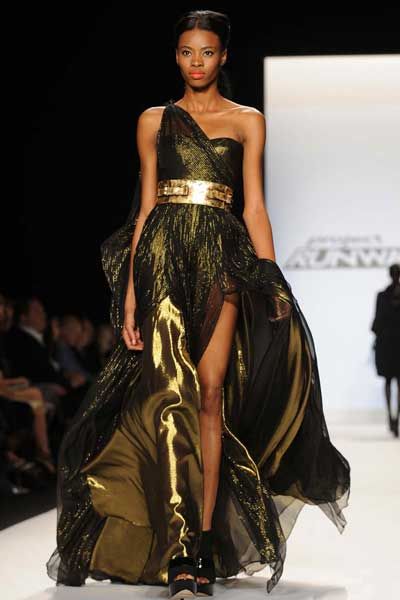 The judges were disappointed there were not more show-stopping gowns, like this one, in Emilio's collection.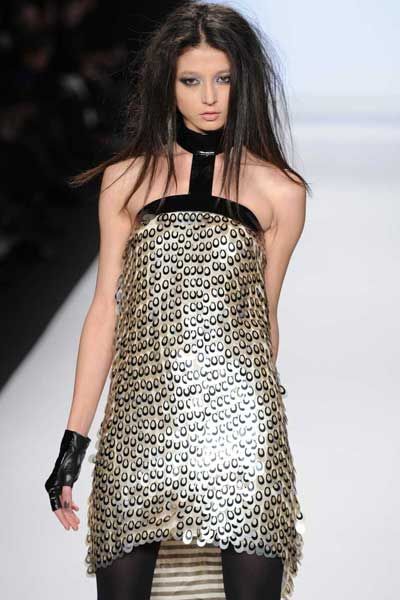 The judges loved the rock-and-roll look paired with Mila's 60s designs.