Easy seam-allowance guide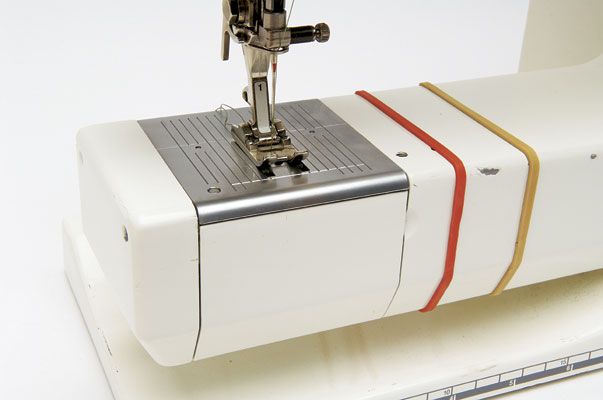 A rubber band around the base of my sewing machine is an excellent way to temporarily mark a wider-than-usual seam allowance. It's easy to follow and stays in place securely, but it's simple to move for wider or narrower seams.
– Rita Strobel, San Francisco, California
Do you have a good sewing tip? Send it in, and we'll pay you if we publish it in Threads magazine. We'll also select the cleverest tip in each issue, and the winner will receive a gift package from Taunton Press including Threads DVDs and other instrucional sewing books.
Send tips to:
Threads Tips
POBox 5506
Newtown, CT 06470
or by email at:
ThreadsTips{at}taunton{dot}com