Great Summer Mystery Reading, "Death Threads"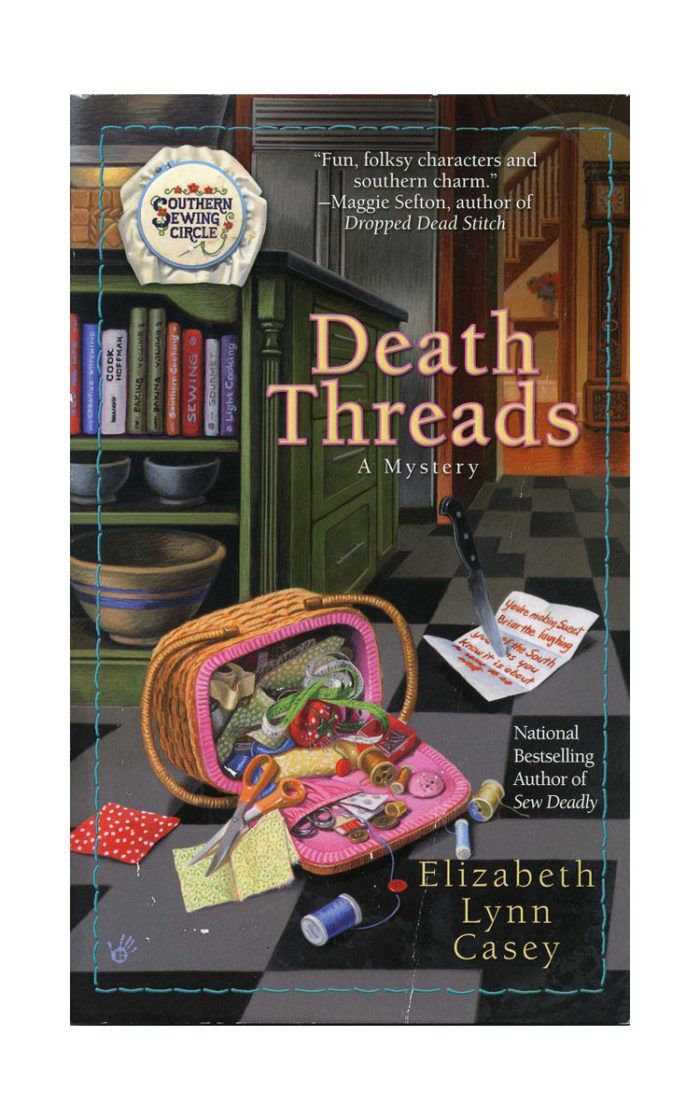 If you enjoyed Elizabeth Lynn Casey's first mystery novel Sew Deadly you'll enjoy this one as well. Both novels revolve around the Sweet Briar Ladies Society Sewing Circle in South Carolina and their newest member, New England Yankee, Tori Sinclair. In this new book, Death Threads, Tori has been welcomed into the Sewing Circle, and the fact that she's not a native South Carolinian is all but forgotten. In fact, she's settled in quite nicely with the women of Sweet Briar and developed some close and endearing friendships.
When local author, Colby Calhoun, reveals an unflattering secret about the town's historic past—something that the townsfolks had been proud of for hundreds of years—he learns that the ladies don't just sit by uninvolved, especially when he disappears. Their age-old southern pride has a way of standing in the way of justice, but Tori works deligently to unravel the circumstances to reveal the truth. The book is filled with multi-faceted, folksy characters most of whom overflow with southern charm.
This book would be perfect to cozy up with on a warm summer's night when it's too hot to do much else. You won't know until the very end how the mystery is solved, and I'm not giving any hints! You'll even find some sewing tips at the back of the book and instructions for the project that Tori Sinclair works on in the book.
Deadly Threads is available at Amazon.com, Indiebound.org, and BarnesandNoble.com. The list price for the paperback book is $6.99.