How to Make an Embroidered Pillow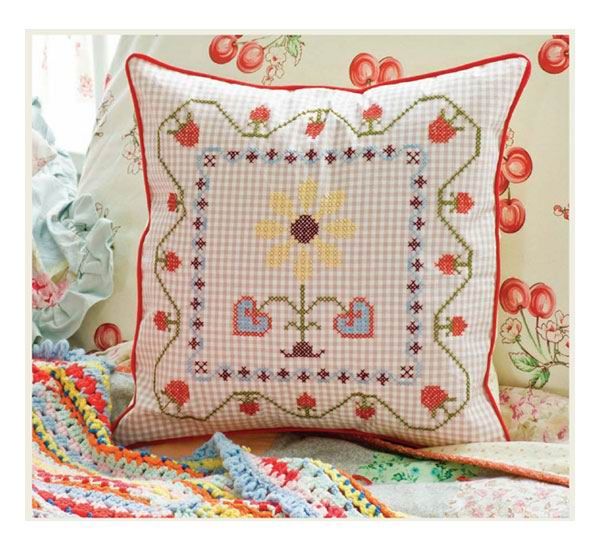 Alicia Paulson is the amazingly talented author of Embroidery Companion and the Posie Gets Cozy blog. Here we highlight the Berry Border Pillow project from her book.
If you're just learning to do counted cross stitch (or teaching someone, for that matter), gingham's obvious grid offers built-in ease. Available in various sizes of checks the 1/8-inch size (with eight squares per inch) is perfect for beginners who aren't yet comfortable stitching on something unmarked like linen, where counting threads takes a bit of practice. This cheerful design, done in primary colors on a dusty-pink gingham background, incorporates a classic "strawberry" border and Alicia's own little sunflower-and-hearts motif. She also included an inner border of blueberries to really increase the summery, sunshine-y feel of it all.
For complete instructions, download the pdf book excerpt.
Reprinted from the book Embroidery Companion by Alicia Paulson. Photographs copyright © 2010 by Alicia Paulson. Published by Potter Craft, a division of Random House, Inc.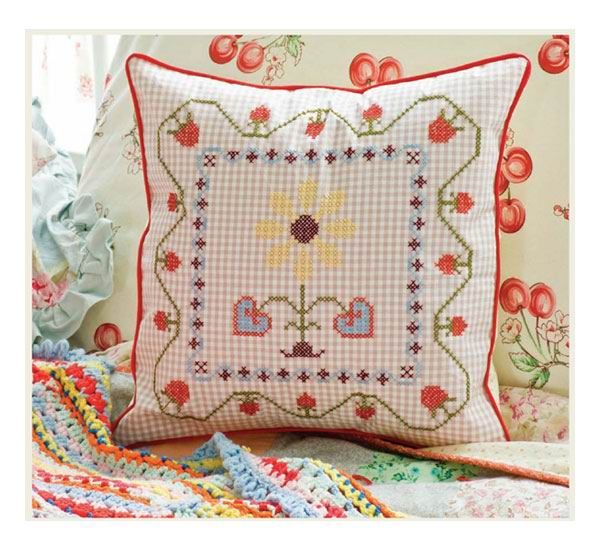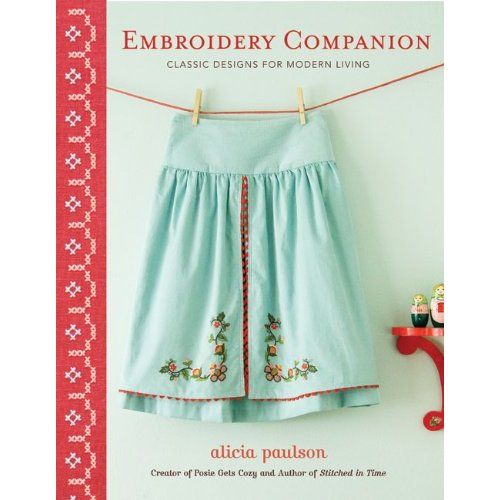 Embroidery Companion by Alicia Paulson