Staying a Neckline and Armhole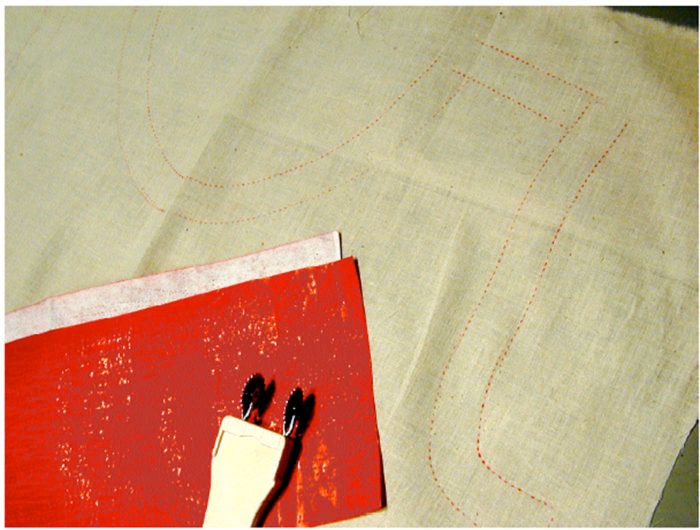 Staying a neckline or armhole will ensure that you have a polished, professional, gap-free look when making garments with a scoop neck or a sleeveless armhole. The underlying idea behind staying a neckline of armhole, is the stretch of the bias, on the curve. Some people say I'm a bit paranoid about staying, and my preparation is a bit of overkill. BUT-my necklines and armholes don't gap!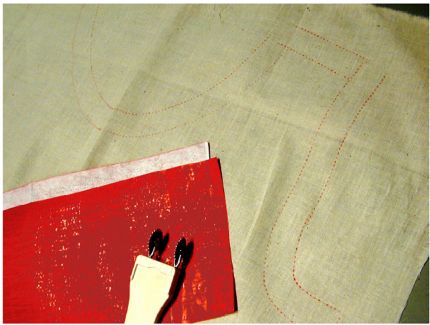 Mark a seam line and cutting line with a dual tracing wheel and
carbon on the back side of the fabric. Use a 1″ (2.4cm)wide seam
allowance, folks-it provides "insurance" if you need it, and you can trim it off later if you don't.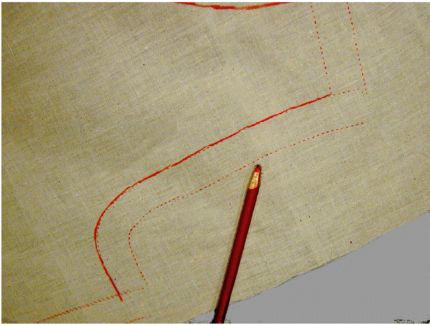 You may wish to darken the line, if you are worried that it won't show
up later. The pencils I use are either the Berol Prismacolor, or Schwann
Aquarellable. These have a soft lead and won't distort the fabric. You can
also use a chalk wheel.
Tear strips of silk organza on the lengthwise grain. These are about 10″(24cm) long, and about 1 1/2″ (3.6cm) wide.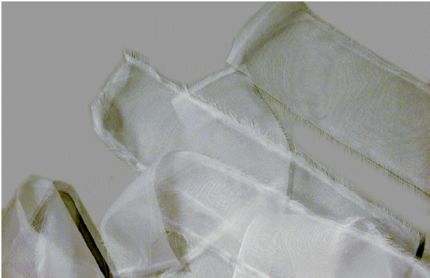 Use the lengthwise grain, because it has the least amount of stretch. And use silk if possible-it presses really flat. (You can substitute a manmade, but these have a little more "sproing" and won't press as flat.)

Press these strips in half lengthwise.
NOTICE WE HAVEN'T CUT OUT THE PIECE YET!
Pin the strips to the neckline seam, keeping the lengthwise grain parallel with the seam.
If you need to get around a deep curve, cut the strips shorter. Here they are about 3″(7.2cm) long. Overlap the strips by 3/4″(1.8cm). Stay the neck seam first… Then stay the armholes. Here you have the organza strips pinned into place, ready for the basting. Now hand-baste the strips to the seams. Make a short running…
Start your 14-day FREE trial to access this story.
Start your FREE trial today and get instant access to this article plus access to all Threads Insider content.
Start Your Free Trial
Already an Insider? Log in