Who influenced or taught you the most when you started sewing?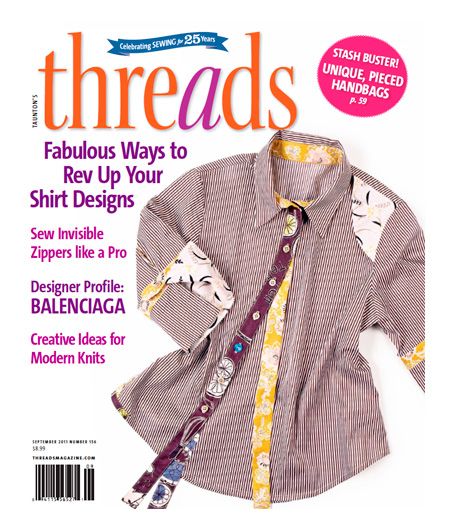 WHO INFLUENCED OR TAUGHT YOU THE MOST WHEN YOU STARTED SEWING?
Sewing is a learned talent. None of us were born with sewing skills. We learned in a variety of ways—in school, from a friend or relative, from classes, and now from videos and other teach-yourself methods. In the latest issue of Threads (#156, August/September 2011), we asked our contributing authors (Kenneth D. King, Katherine Tilton, Mary Ray, and Norma Bucko) to tell us how they got started sewing. Each of these extremely talented individuals was inspired to sew because of someone else's influence. Their responses are fascinating and quite varied.
MY MOM TAUGHT ME
I was young when my mother first taught me to sew. She used to spend lots of time sewing and frequently made clothes for herself and for my younger sister and I, as well as home accessories. It would stand to reason that as a curious kid I would ask to learn to sew just like her.
SEWING WAS A SPECIAL EVENT
Following my request to learn, my mother turned sewing into a special event. It started with an outing to the local fabric store. The shop was nothing fancy by my standards today, but was spectacular to my child's eye. I looked through all of the pattern books and selected the perfect pattern. I suspect Mom worked hard to direct me toward something with simple lines that I would have success with. Next I selected the fabric—a long, laborious event. I'm certain I looked at every fabric bolt several times before making a decision—again I'm sure my mother helped to guide me, but she did so with care and patience, because I totally felt the decision had been all mine.
I WAS HOOKED!
I don't recall the final garment, but I do recall the hours of instruction that went into it. I learned to cut properly, mark successfully, and finally how to sew using her black, one-stitch Singer. I was hooked! By the time I took sewing in Junior High years later (required for all girls—no boys allowed), I was fairly adept at making just about anything. I thought my quality was flawless, although looking back, I suspect it wasn't quite that perfect. It's all in the eyes of the beholder—and in my youthful eyes, my garments were nothing short of works of art. I am truly grateful for such a solid sewing foundation. I have found tremendous enjoyment in sewing all my life and know that my early years had a lot to do with my growing and continued pleasure. Of course, working at Threads certainly helps to keep that passion alive!
HOW DID YOU GET STARTED?
Tell us who influenced or taught you the most when you started sewing? Were you a kid or an adult when you caught the "bug"?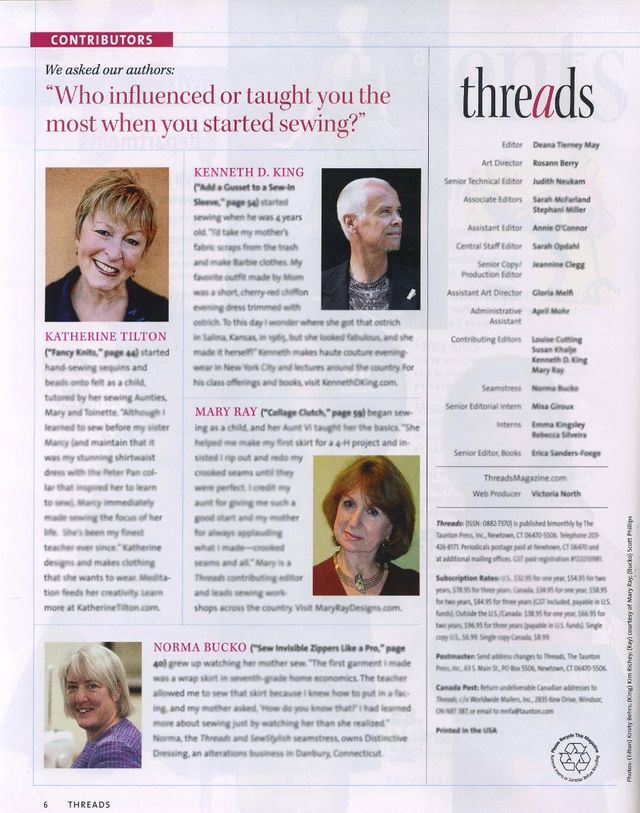 We asked our contributing authors how they got their sewing start.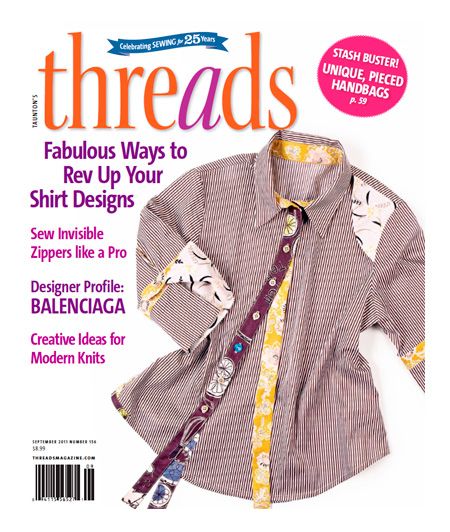 Threads issue #156 (August/September 2011) is now available.