Mood LA Moves: Check Out the New, Bigger Location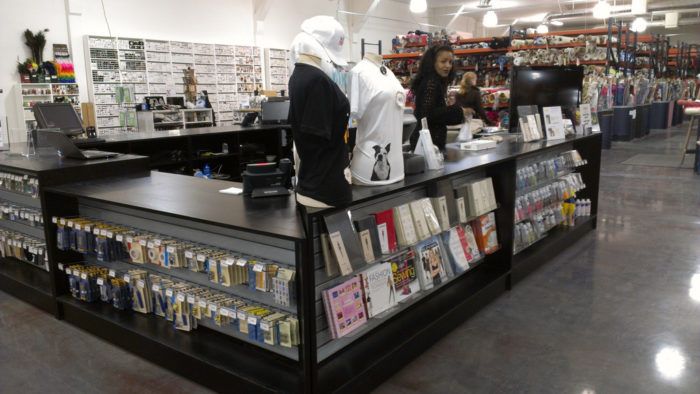 In the story "Sewing Destination: Los Angeles," (Threads no. 165) designer Alex Sudalnik took us on a tour of La-La Land's sewing-related stores and sites. Things change, however, and we've just learned that Mood LA has a brand-new location, and it's even better than before.
The new Mood Designer Fabrics Los Angeles store is located at 645 South La Brea Avenue in Los Angeles. The neighborhood is mid-city West. The phone number is (323) 653-6660, and you can learn more details, such as store hours, at the Mood Fabrics' Facebook page or website, MoodFabrics.com.
The new store has plenty of enticing new features:
* 20,000 square feet;
* More inventory (additional fabric, trims, and notions);
* Coming soon, a home decor section;
* Parking behind the store, a very important feature in Los Angeles;
And, drum roll please…
* An on-staff sewing teacher and a designated area for sewing classes and seminars. A schedule will be forthcoming.
If you live in the Los Angeles area or plan a trip to California, be sure to look up the new Mood LA and the other sewing spots in the story. And to see more images of the new Mood store, look up Mood Fabrics' photostream on Flickr.com.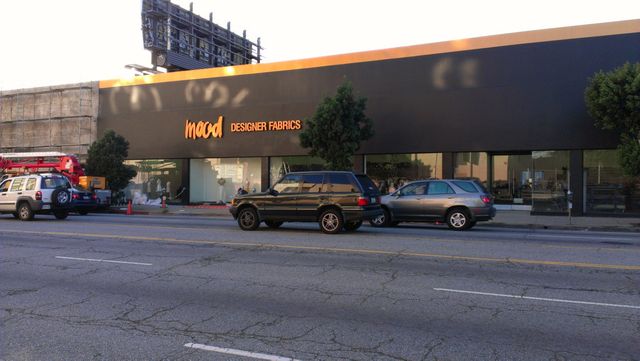 The new Mood LA store, at 645 La Brea Avenue in Los Angeles.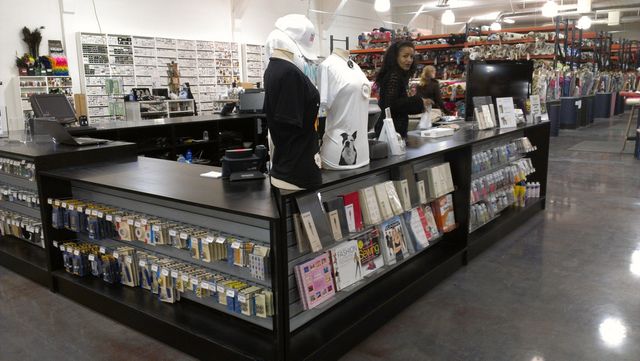 The new Mood LA location covers 20,000 square feet. There's more fabric, notions, and enough space for the store to offer sewing workshops and seminars.