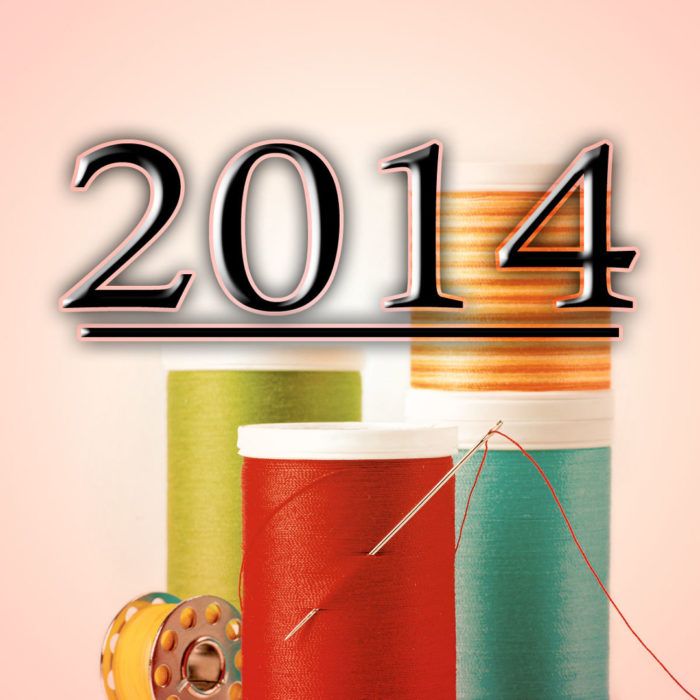 Do you make resolutions, set goals, or create a plan for each year's sewing? They can be helpful, but only if they're realistic and based on a true desire to accomplish something specific. Vague resolutions based on what you think you "should" be accomplishing or those that really don't apply to life as you live it aren't useful and only serve to create a sense of guilt when we realize that we've let them slide.
In my opinion, a useful goal/plan/resolution–whichever term you prefer–should:
• Be realistic in scale. You know how much time, energy, and resources you can spare to meet your goals. Don't take on too much; that just sets you up for failure.
• Be something you want to accomplish–not what all your friends are planning to do, or what you feel pressured to do.
• Fulfill some real-life needs, not the needs of a fantasy you don't actually live. Odds are, you don't need 10 gorgeous cocktail dresses or formal gowns.
• Make you feel excited, challenged, and happy when you think about it or make strides toward its accomplishment.
Whether your resolution is learning something new, finally getting that serger out of its box, sewing only from your stash, or sewing yourself a new wardrobe, it's always helpful to write down your goal(s) and refer back to them throughout the year. If you blog or keep a hand-written journal, write about your goals and update your blog/journal with your progress each month, or quarterly–whatever you have time for. If you do neither, then type up your goals, print them out, and post them prominently in your sewing room/space.
What sewing resolutions (or goals, or plans) are you setting for 2014? I'll start the sharing! I have resolved on several things:
1. I'm going on a ready-to-wear fast and will not be making any garment purchases.
2. I'm setting aside my historical costuming until I've made at least 5 garments I can wear in real life. This doesn't mean I can't sew anything in the way of costumes this year, it just means I have to focus first on real-life sewing, rather than history-play sewing.
3. I will purchase only necessary utilitarian fabrics, notions, and tools, such as linings, zippers, new rotary blades. No adding to my stash; it's big enough, and is full of gorgeous yardage that I've squirreled away. Fabric is made to be sewn, not hoarded like dragon's gold, and I want to sew it.
4. I will learn to use my serger, which finally made it out of the box and onto my machine table after sitting patiently for a year. This is not because I'm afraid of it, but because my historical sewing absorbed all my attention in 2013 and that involves very little machine sewing and zero serging. Some of my planned projects include sewing with knits, so serger will come in handy.
So, what's on your list?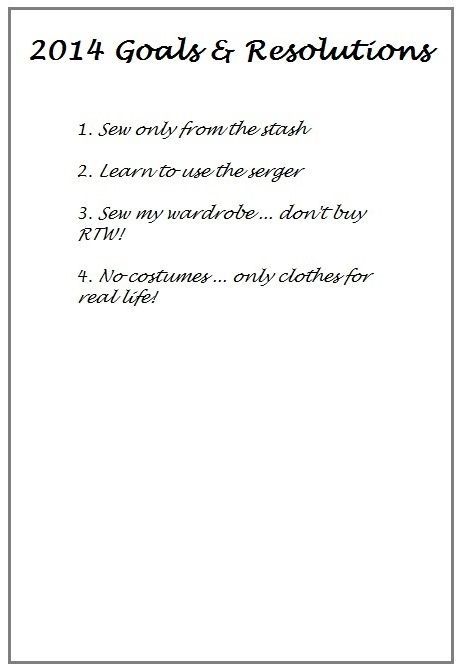 What's on your list of sewing resolutions?