Magazine Giveaway: "Designer Techniques Vol. 2"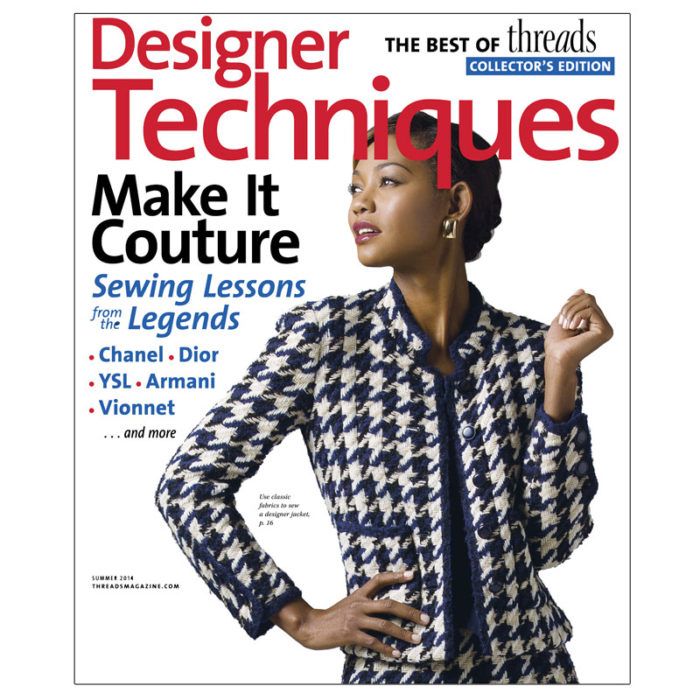 DESIGNER TECHNIQUES Vol. 2 – A THREADS COLLECTOR'S EDITION
The all-new second volume of the Threads Designer Techniques series is available at last, and like the first volume, it offers an in-depth look into the lives, techniques, and styles of some of the world's most iconic designers. The Threads staff has had unique opportunities to learn about these designers through interviews, studio visits, and analysis of garments they created. We've collected the stories of our experiences and remarkable information into this new edition. The articles will give you a new appreciation for ready-to-wear clothing, a host of new techniques to use in your own work, and the inspiration to be the best you can be.
To give you an idea of the many great articles this issue contains, we've included the table of contents below:
Exquisite Details
Luxurious Lingerie: Delicate fabric and lace, a simple pattern, and fine sewing add up to a couture cami.
Dior Roses: Add a lovely fabric embellishment.
One-Layer Fashions: Designer-sewers Judith and Lin offer unique finishing solutions for minimalist garments.
Couture Wardrobe

Inside a Designer Jacket: Sew a classic with subtle quilting, hand-finished seams, a chain-weighted hem, and fine trims.
Tailored Trousers: Compare couture and ready-to-wear techniques from Yves Saint Laurent.
Borrowing from Calvin Klein: Discover fine enhancements for the skirts you sew.
The LBD: Sew a Little Black Dress from start to finish with couture techniques.
Sew Pants Like Armani: How to duplicate the cut and details of the master tailor's trousers.
Inspiring Designers
Akira on Bias: Patterns and techniques for creating stunning, fluid eveningwear.
Precision, Galanos Style: Finishing methods for clothes that look as good on the inside as on the outside.
Fabric Sculpture by Madame Grès: Her fashion legacy grew from simple shapes and bias draping.
Gene Meyer's Glamour: He created sophisticated garments from beautiful fabrics.
Scaasi's Haute Couture: How the American designer built glorious gowns.
Valentina: A glamorous life informed her timeless designs.
Zandra Rhodes' Vision: Embellishments and edges from London's exotic fashion designer.
Vionnet's Geometry: How she used form, fashion, and cut to make fashion history.
WIN A COPY
Tell us who your favorite designer is and why, and you could be one of three lucky winners to receive a copy of DESIGNER TECHNIQUES Vol. 2. Simply leave a comment on this post before 11:59 p.m. ET, April 18, 2014. The winner will be randomly selected and announced the week of April 21.
Good luck!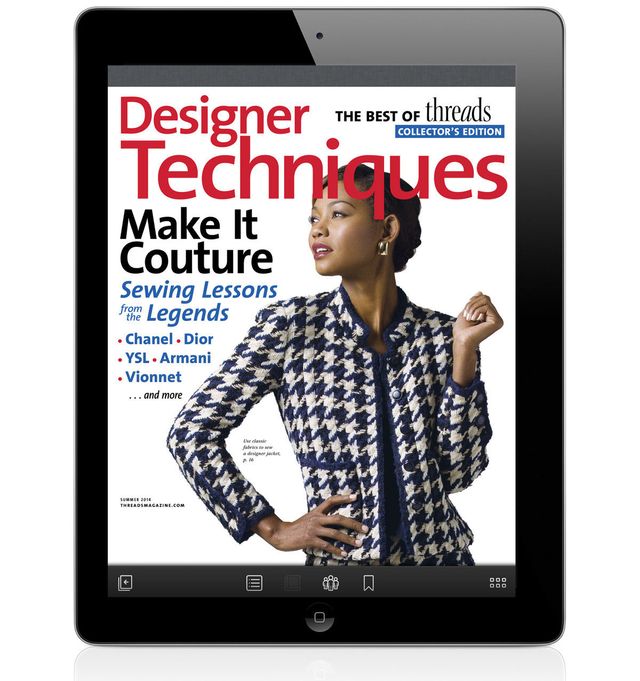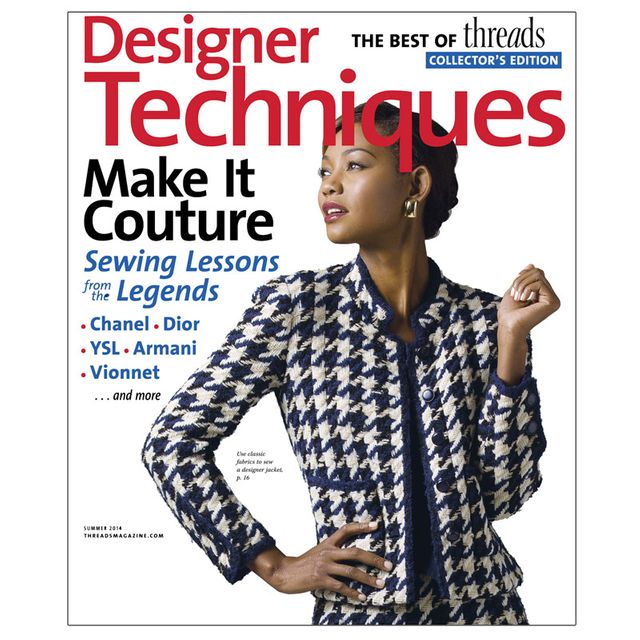 This issue could be yours if you leave a comment!