Video: Make a Thimble Liner From a Rubber Fingertip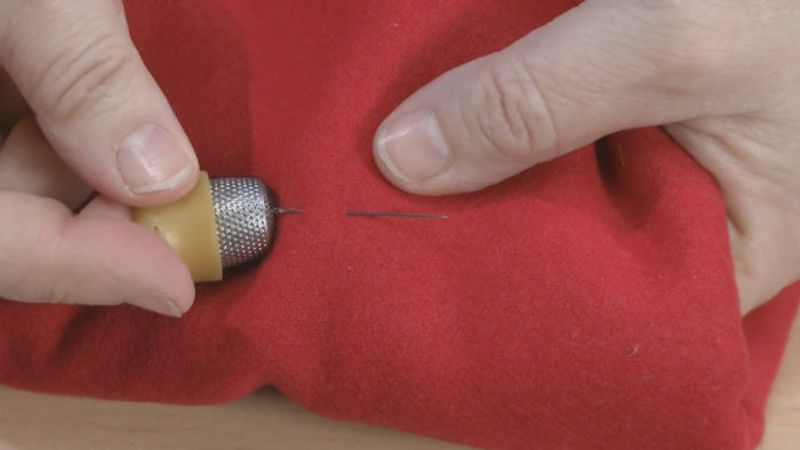 Evamarie Gomez and Judith Neukam; Shot by: Gary Junken
Do you have a thimble that's so large it's always falling off of your finger?  You could throw it away and get a smaller thimble, but there's a better way.
Vicki Tatum Stammer from Arlington, Texas, suggests lining your thimble with a rubber finger. Turn the excess length of the rubber fingertip over the bottom edge of the metal thimble. Secure the excess in place and position a layer of rubber where it can be used to pinch and pull a needle.
This creates a double-duty device that makes grabbing needles as easy as pushing them with no need to reach for or find something like pliers. You can find rubber fingers at an office supply store.
---
Submit your tip!
At Threads magazine, we're always on the hunt for smart tips, tricks, and solutions to help you sew smarter, better, and faster. Send us your great ideas for a chance to be featured in the magazine's Tips department or in a future episode of There's a Better Way.
Tips can be emailed directly to Threads or mailed to Threads Tips, P.O. Box 5506, Newtown, CT 06470.
We pay for any tips published in our magazine.