Project Runway Season 13: Episode 14, "Finale, Part 2"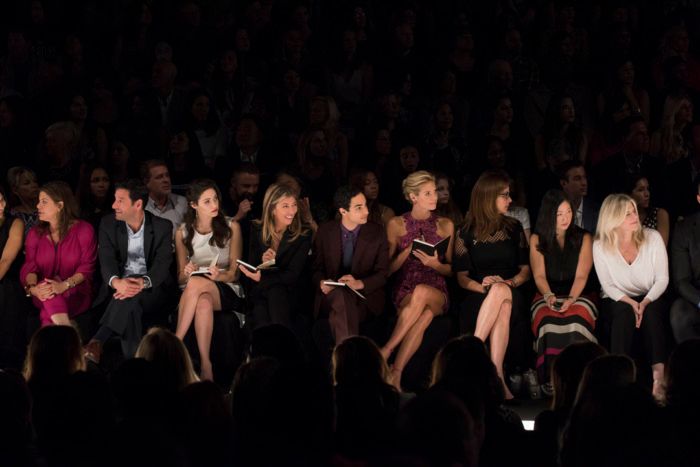 It's the moment we've all been waiting for. Fashion Week has arrived, and the winner of Project Runway Season 13 has finally been determined!
But, before the runway shows could begin, Kini basically had to redesign his entire collection; Char had four looks to replace; Sean had to pare down the fringe; and Amanda, well, she pretty much just came to New York with a lot of last-minute sewing to do. Thankfully the designers were given one more opportunity to go to Mood with $300 so they could at least attempt to make the most of the remaining two days.
Here's what they came up with:
Char's final runway look: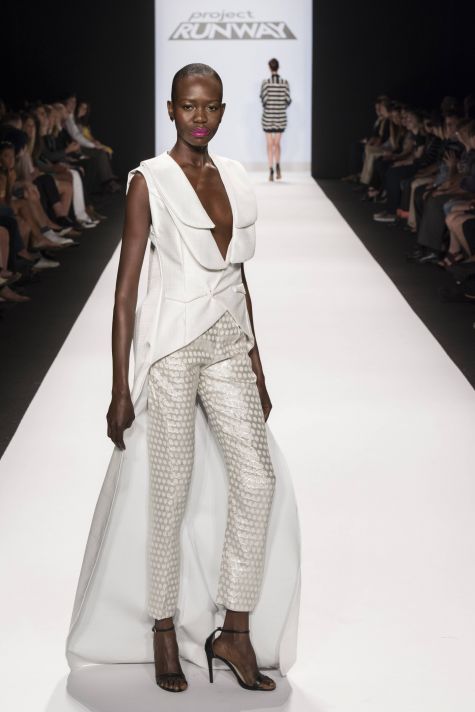 (For the rest of Char's looks, go to our SewStylish Facebook page.)
The judges thought that despite Char's strong use of color and fun prints, most of her looks resembled pieces that were already being sold in stores. Zac said she needed to turn up the volume, while Nina thought she was trying too hard to be something she's not. As a result, Char was the first designer to be eliminated.
Kini's final look: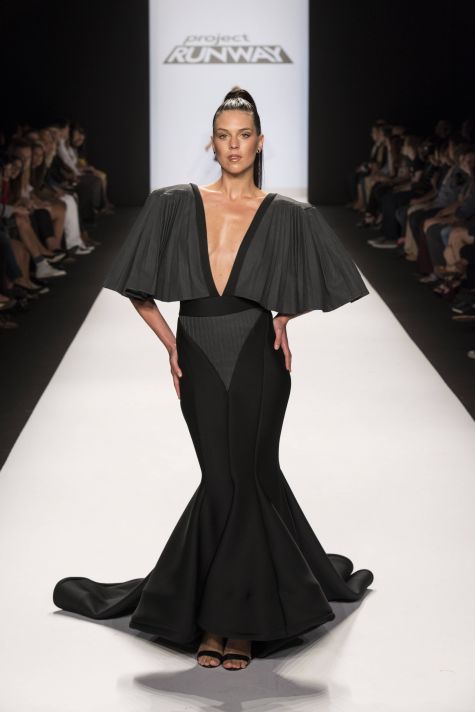 (View the rest of Kini's looks on the SewStylish Facebook page.)
Then, there was Kini. The judges knew he was gifted, had impeccable technical skills, and did a great job turning his collection around in such a short period of time. Still, they thought some of his pieces were too overwhelming and questioned his ability to edit. He was the second designer to walk off the runway.
Amanda's final look: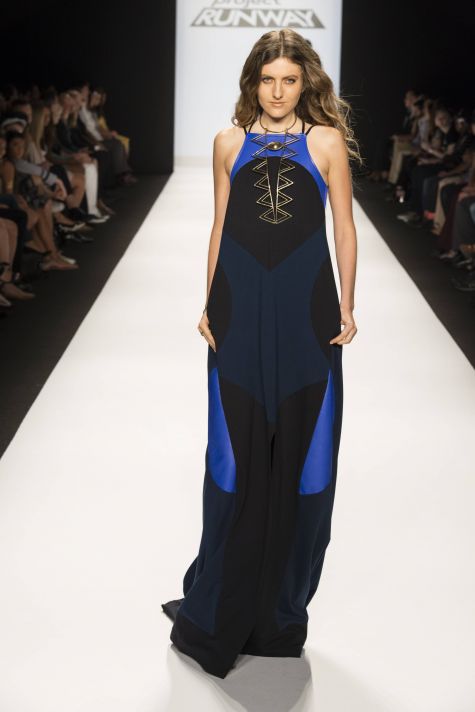 (For a full album of Amanda's runway looks, visit our SewStylish Facebook page.)
Nina called Amanda's collection "effortless" and loved the color combinations she chose. Zac was impressed with her pattern manipulation skills and thought she had the most original collection on the runway. Heidi and Emmy Rossum were also big fans and could tell that Amanda stayed true to herself with her designs. Unfortunately, that wasn't enough for her to win.
Sean's final look: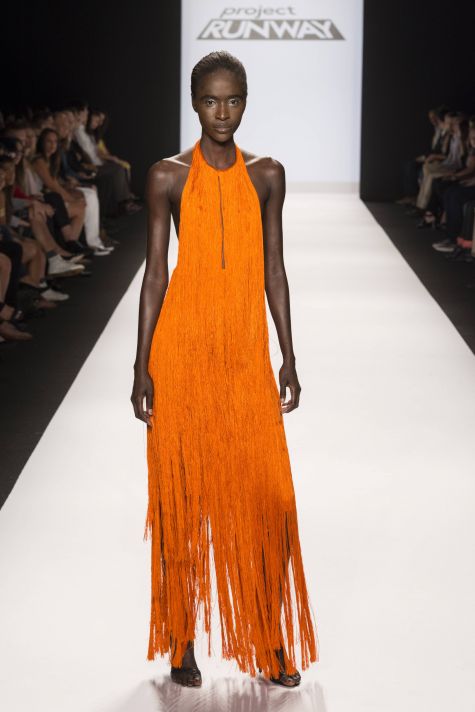 (See the rest of Sean's designs on the SewStylish Facebook page.)
That makes Sean the winner of Season 13! Sean's designs were sophisticated, editorial, and fresh. The judges liked that his runway show told a story and thought that he had the freshest perspective overall. His good taste and ability to take risks really pushed him over the edge.
Can you believe it?
First, and foremost, I thought Kini deserved the win. After hearing the judges' critiques, however, I knew that was no longer an option. My second choice would've been Amanda. Her clothes were wearable, but also edgy and innovative. Also, I was totally on board with her dream of wanting to create a brand. She really went the extra mile with this collection by creating her own fabric and jewelry pieces to accompany her looks. She also showed that she was ready for the next step and definitely made the most of her second chance on the show. While I do think Sean is a strong designer with great technical skills, his pieces weren't usually my favorite. I will say that even though neither Kini nor Amanda won, they definitely showcased their creativity throughout the season, and hopefully they will still be recognized for their incredible talents.
What was your impression of the final collections? Which one stuck out at you the most? Who did you think would win? Do you agree with the judges? We'd love to hear your thoughts below!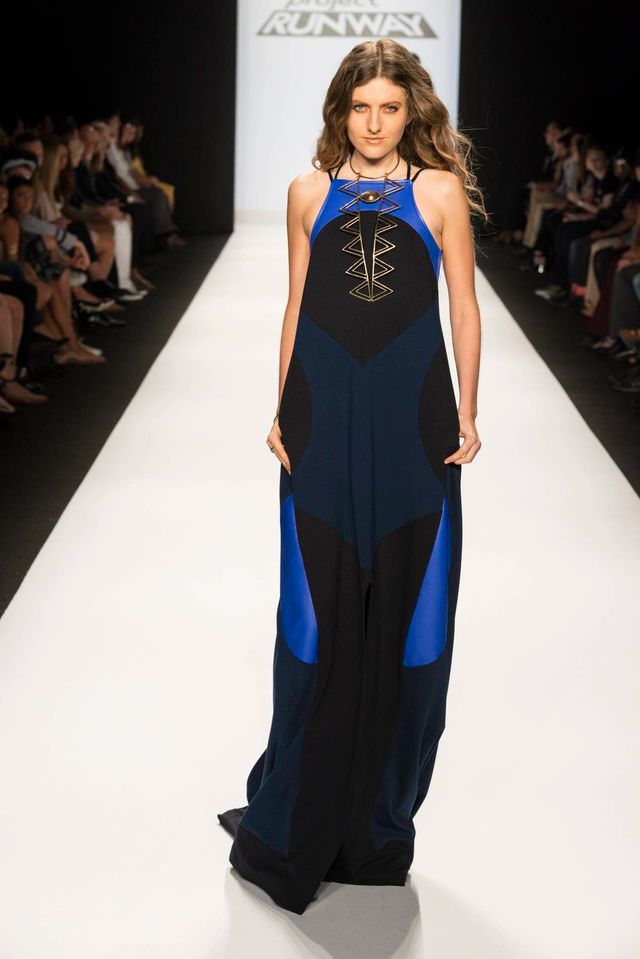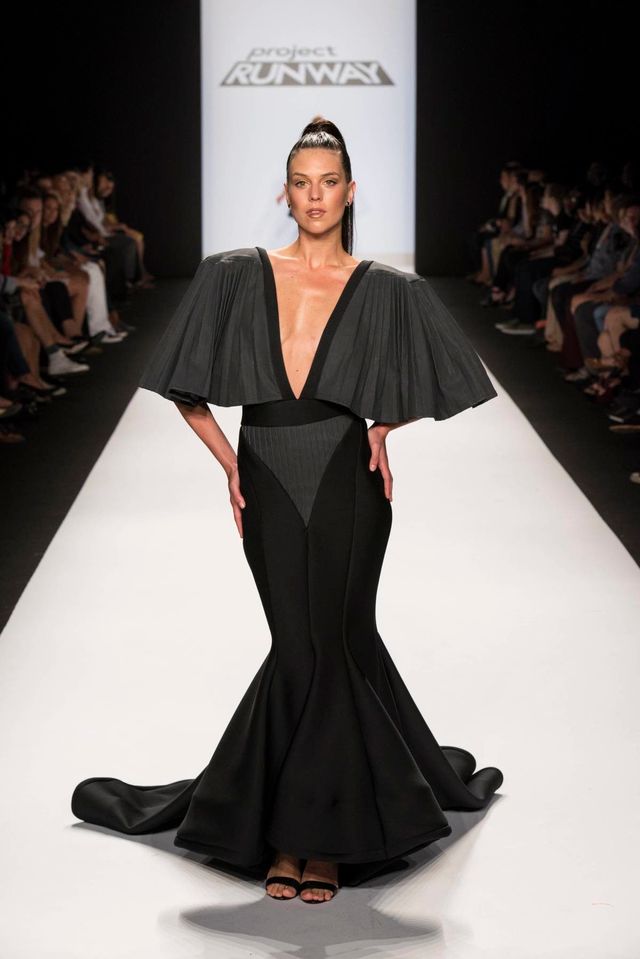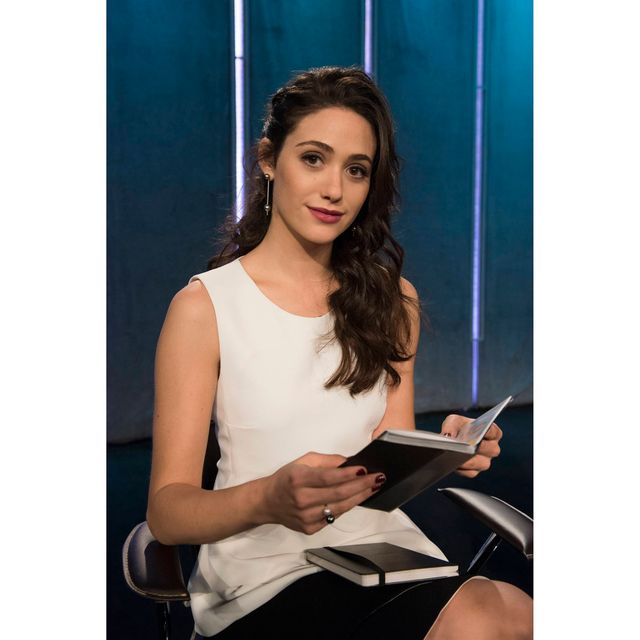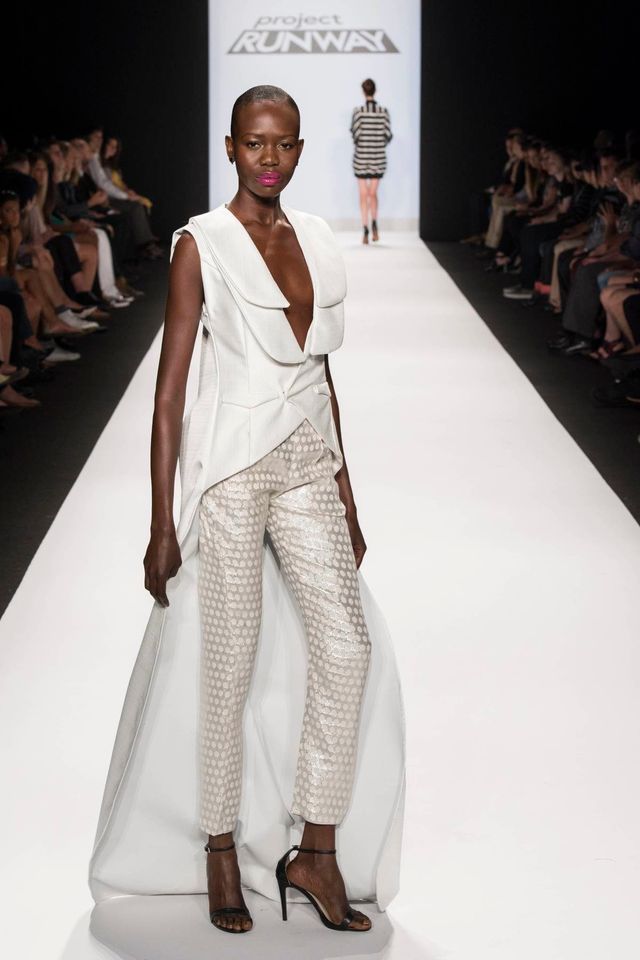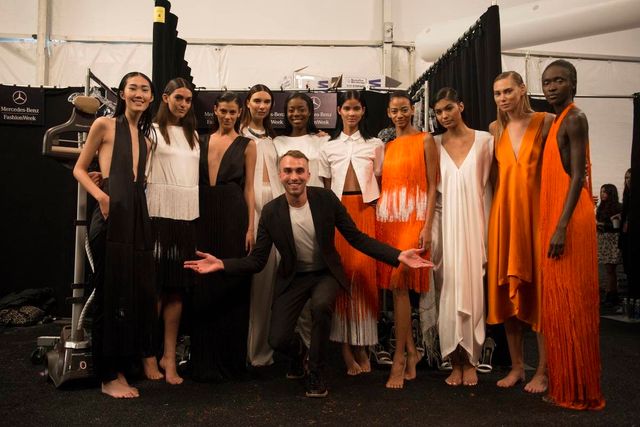 Sean poses with his winning collection backstage at New York Fashion Week.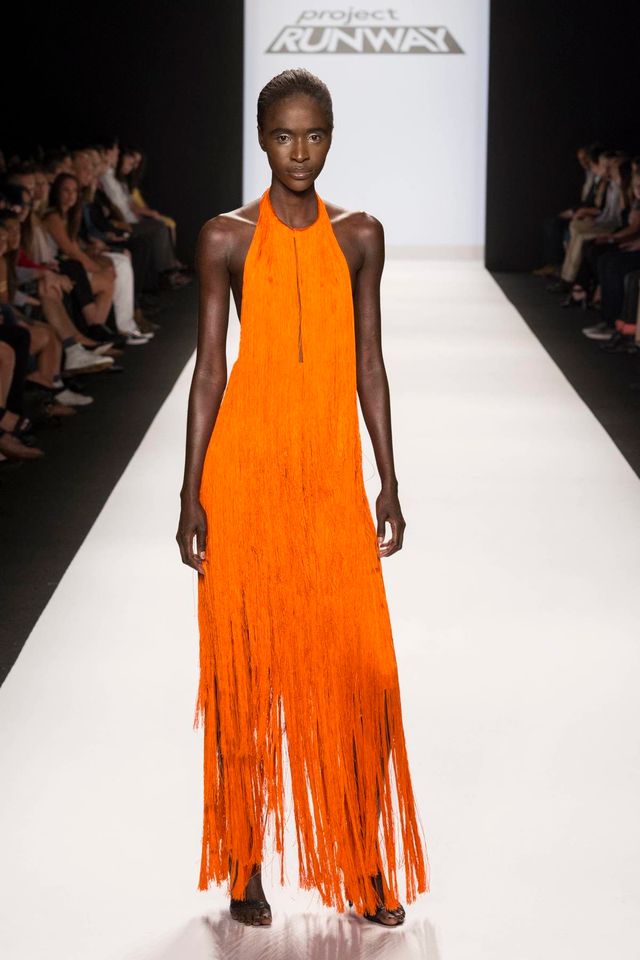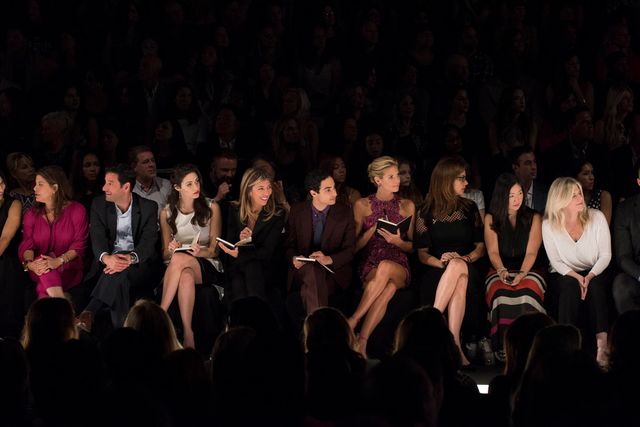 The judges gather at New York Fashion Week to watch the remaining four designers' looks hit the runway.