Notions: Diminutive Pins
These pins are for quilting, but they work for many other uses.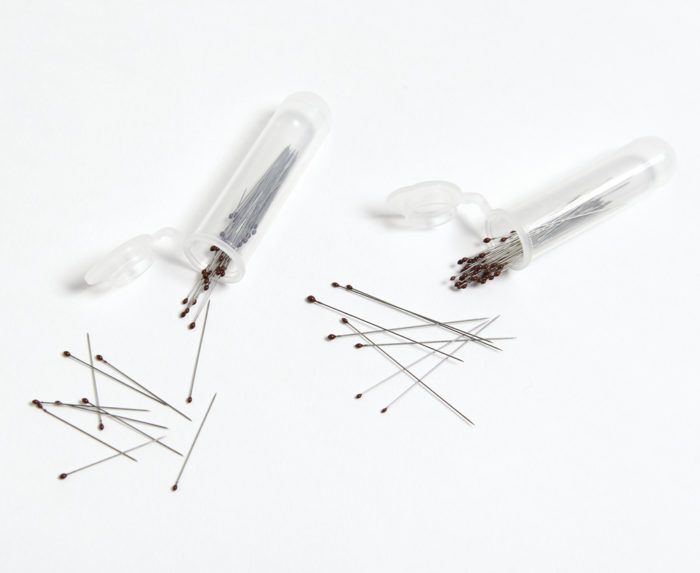 This was originally featured in the Notions department of Threads #185, June/July 2016.
For piecing and appliqué, fine, short pins are easier to work with than typical 1-3/4-inch-long quilting pins. Karen Kay Buckley's Perfect Pins and Shorter Perfect Pins are extrafine, short pins in two lengths: 1 1/2-inch long and 1-inch long. Each type is extremely thin and has a sharp point to slide through fabric easily. Stainless steel Perfect Pins and Shorter Perfect Pins come in plastic tube containers; 50 per package.