Pattern Roundup: Jumpsuits and Playsuits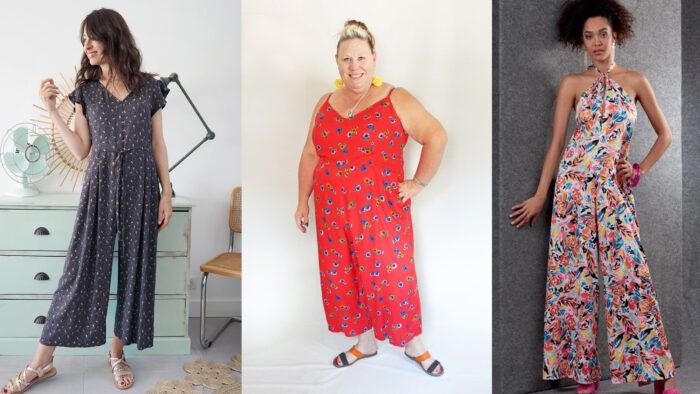 Jumpsuit patterns provide a chance to practice fitting and sewing skills. We've collected a few of our favorite jumpsuit patterns for your consideration. Jumpsuits offer the comfort and mobility of pants, the convenience of a dress, and the possibility of many looks. Depending on the fabric and details you choose, a jumpsuit can substitute for basic jeans or stand in for a sleek evening gown.
Learn how to fit a jumpsuit in this Insider article.
---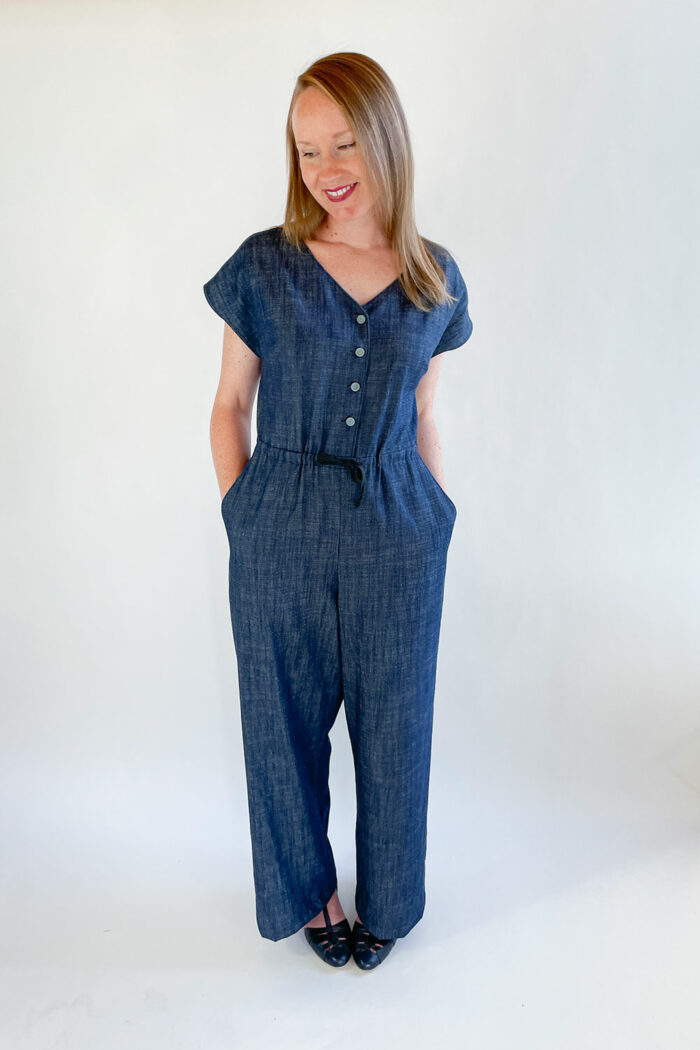 The Farris features cut-on sleeves, gentle V-neckline, drawstring waistline, two front pockets, and bust darts. The pants fall straight from the hip, with the full-length leg reaching to just above the ground. The playsuit version ends above the knee. The pattern includes the patternmaker's Original sizing 6 to 24 with A to D cup bodices and the Curve sizing 16 to 34 with C to F cup bodices. You can read about Jennifer Lauren's new sizing here.
---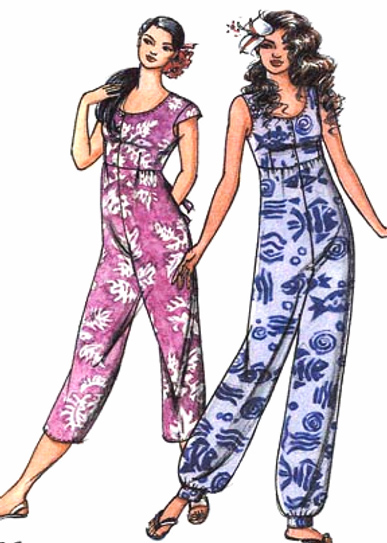 Try one of these loose-fitting jumpsuits with a raised waistline and side seam pockets. Two views include one with cropped pants, cap sleeves, and a back tie, or a version with fuller pants gathered into hem cuffs, and sleeveless bodice without a tie. It's easy to combine different top and bottom sizes or to add/remove features. The pattern is available in women's sizes XS to 3X(bust 29 1/2 inches to 52 inches, waist 22 inches to 44 inches, hip 31 1/2 inches to 54 inches).
---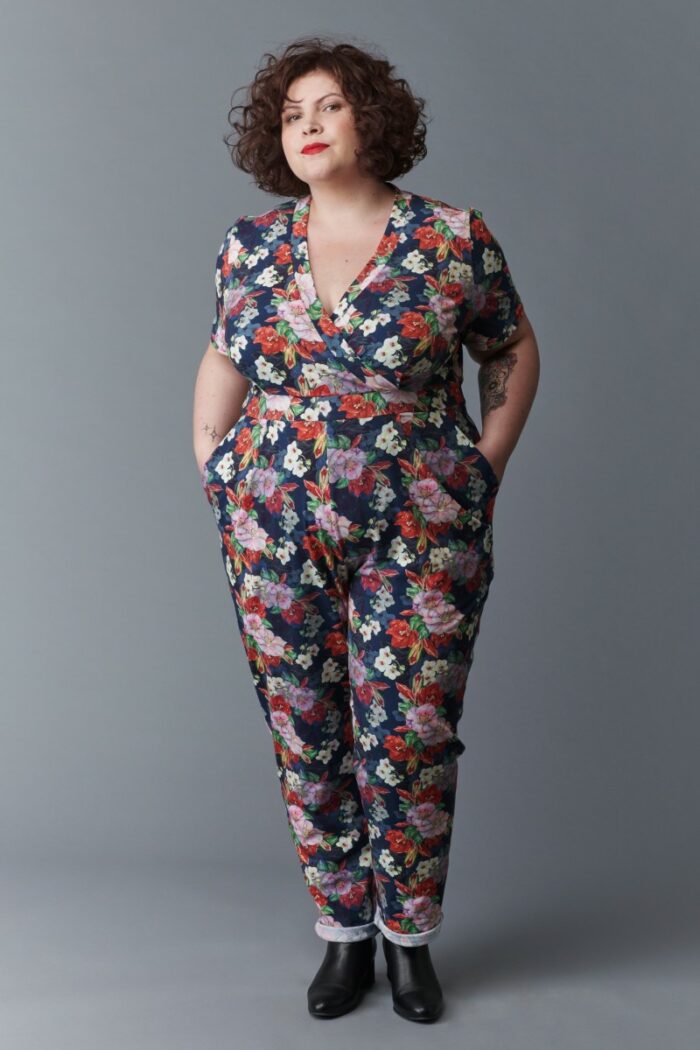 This short-sleeve jumpsuit and romper will hug and highlight your curves. It has a surplice bodice, a 1-inch-wide neckline band, an inset waistband, and diagonal side pockets. The design is intended for stretch knit fabrics and is sized up to 60-inch hips. Read our full Pattern Review here.
---
This misses and misses petite loose-fitting halter-neck jumpsuit has a neckline tie, elasticized back, side seam pockets, and length variations. It's a super easy make with a gorgeous back view. This design is sold in women's sizes XS to XXL (bust 29 1/2 inches to 48 inches, waist 22 inches to 41 1/2 inches, hip 31 1/2 inches to 50 inches).
---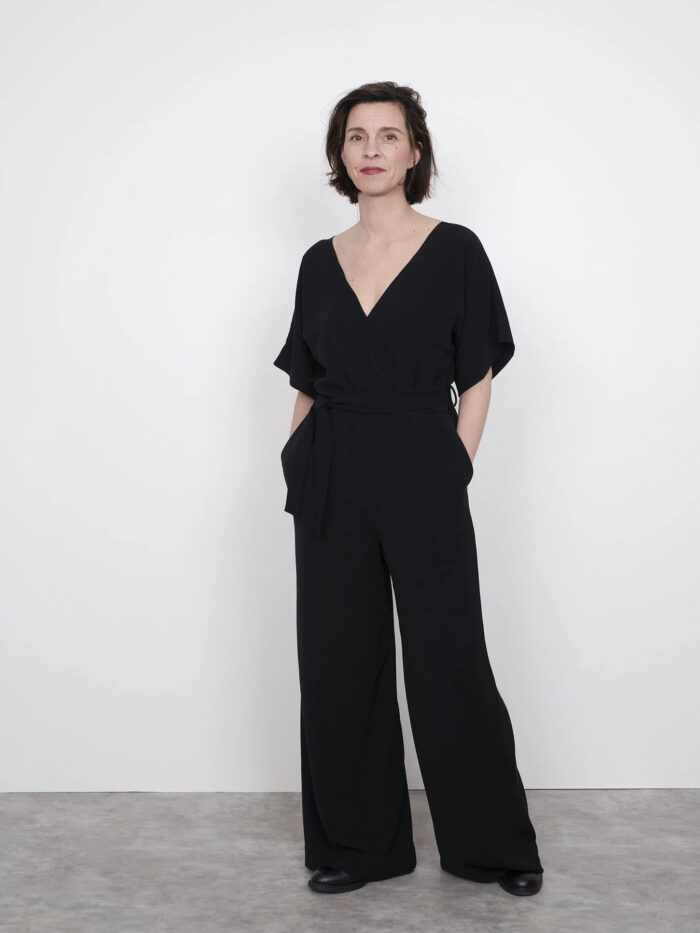 We are loving this easy-to-make, wide-leg jumpsuit design with dropped shoulders and front and back V-neck. It has pockets, a voluminous leg, and an elasticized waist in the back. Step in through the wide neckline and stretchy waist—there are no closures to sew. The pattern is sold in women's sizes XS to 3X.
---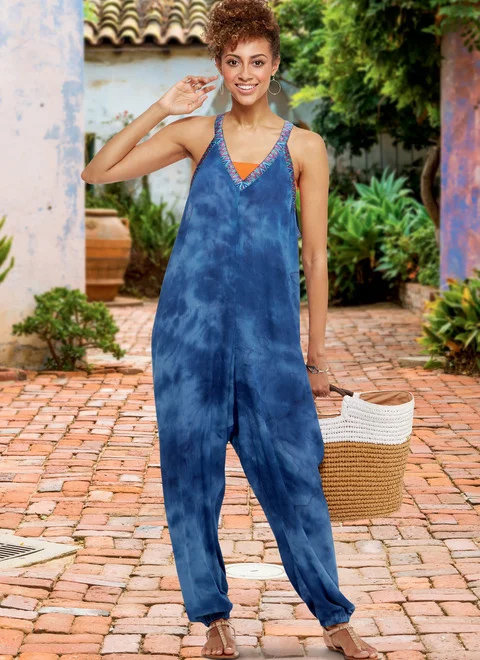 The very loose-fitting jumpsuit and pullover dress designs have multiple sleeve and length variations. Experiment with the straps as Instagrammer @sewcleopatra did here for an adorable look. Choose from U.S. women's sizes 6 to 22 (bust 30 1/2 inches to 44 inches, waist 23 inches to 42 inches, hip 32 1/2 inches to 46 inches).
---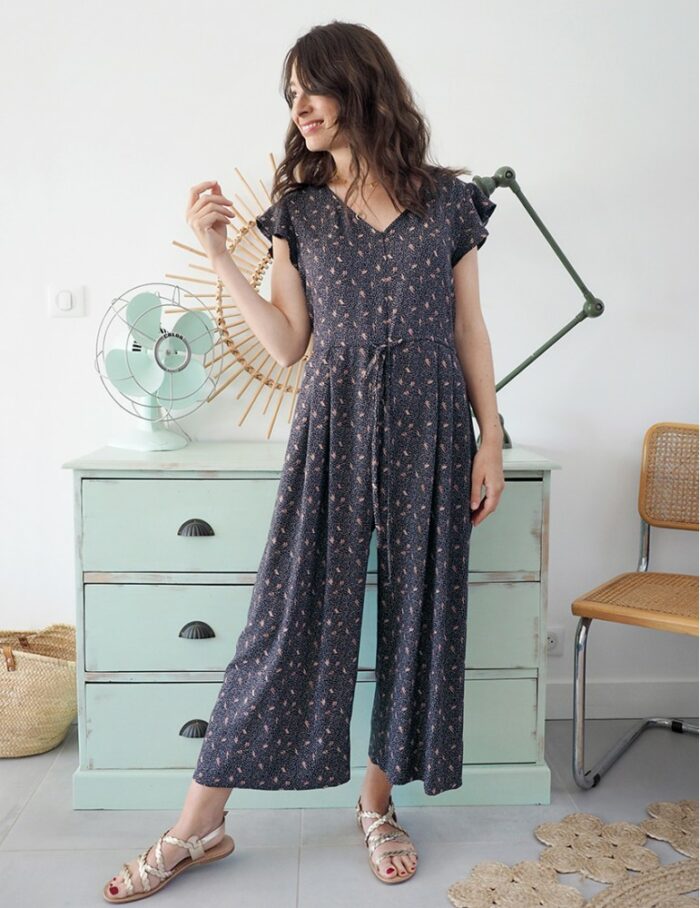 Oh those gathered cap sleeves are just *chef's kiss*! Or, if you prefer, make it with short sleeves or no sleeves at all. This extrawide-leg jumpsuit is elasticized at the back and can be pulled in at the front with a waistline drawstring. The jumpsuit also has an invisible zipper closure at center front. The pattern is sold in women's sizes 4 to 18 (bust 31 to 45 inches).
---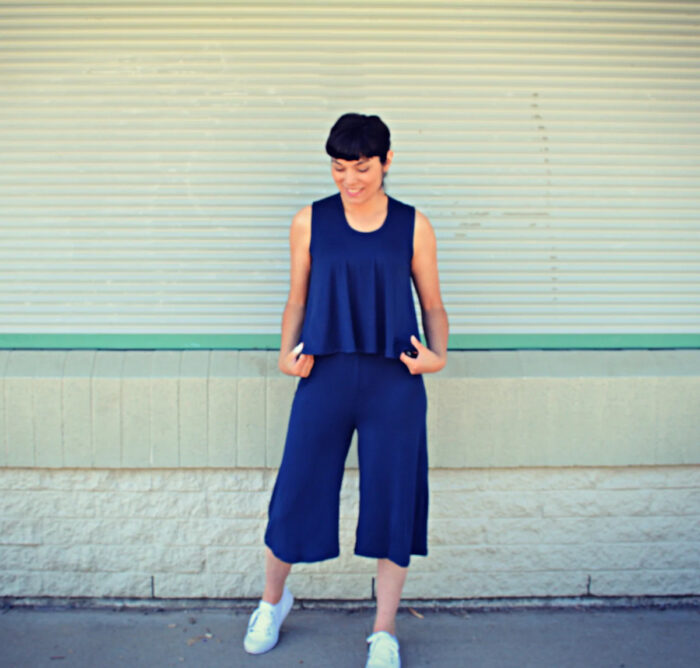 This loose-fitting knit jumpsuit has a sleeveless layered top and a scoop neckline. The pattern offers below-the-knee or full-length options. Available women's sizes are 4 to 22 (bust 31 inches to 48 inches, waist 25 inches to 40 inches, hip 35 inches to 52 inches).
---

A beginner-friendly, wide-leg jumpsuit, this design is fitted through the bust, and has an encased elasticized waist with a tie. Sizes are XS to XXL (bust 29 1/2 inches to 48 inches, waist 22 inches to 41 1/2 inches, hip 31 1/2 inches to 50 inches).
---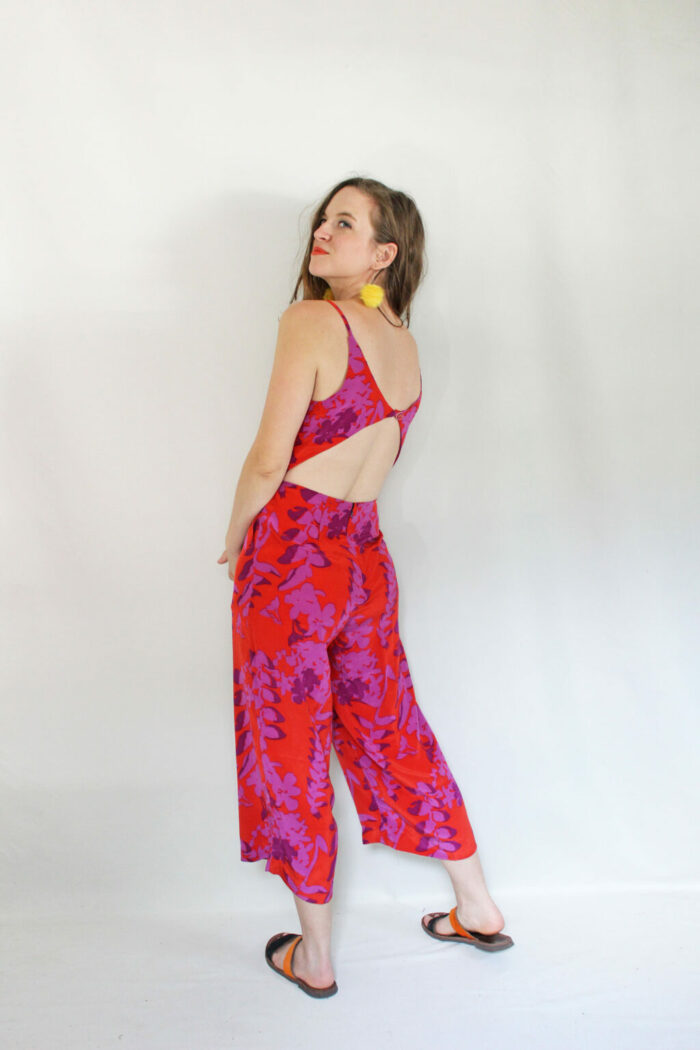 This fitted jumpsuit features princess seams, slash front pockets, spaghetti straps, a V-neckline, center-back zipper closure, and straight cropped pant legs. One version has a cutout in back. Another has a low scoop neck in back. The last version is shorts-length and includes a cropped camisole overlay. Amy Nicole Patterns are drafted for petites but guides for adding length are provided in the pattern instructions. This pattern is available in women's sizes 0 to 32 (bust 30 inches to 56 1/2 inches, waist 24 inches to 50 1/2 inches, hip 34 1/2 inches to 61 inches) and is drafted for a B cup in sizes 0 to 14 and a D cup in sizes 16 to 32.
---
If you've made any of these, we'd love to see your work—please consider submitting a Gallery post or or tag us on Instagram with #memadethreads.