Patterns vs. Real Women's Bodies | Episode 2
Episode 2 of the Threads magazine podcast features special guest Pamela Leggett.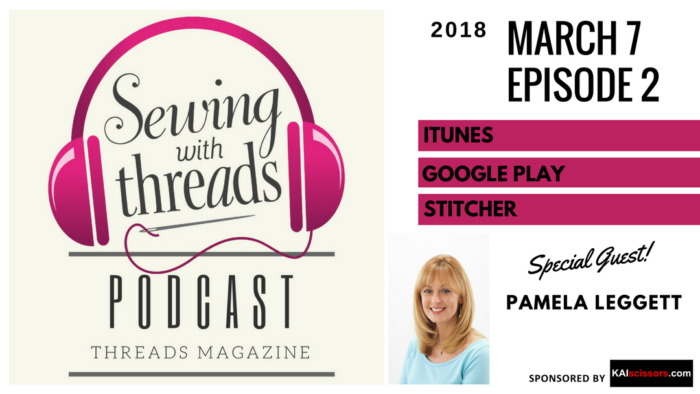 Why is there a disconnect between the sizing of many of the patterns available and the shape of women who sew and wear the designs?
Sewing and serging expert Pamela Leggett tackles this question and more during the Sewing With Threads Episode 2 podcast, "Patterns vs. Real Bodies."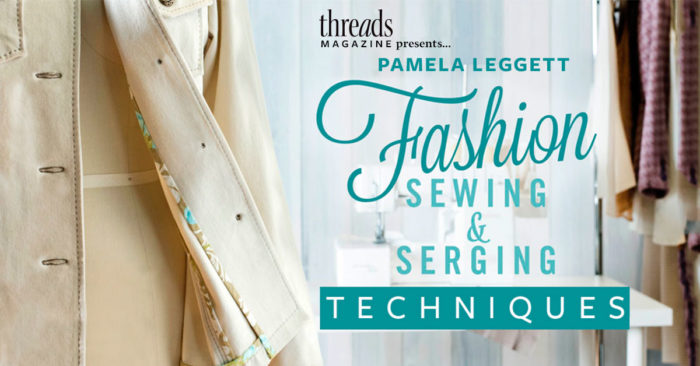 Pamela focuses on fitting techniques and how to overcome fitting challenges in her Craftsy class and classes she teaches in her studio and across the country. Her pattern line, PamelasPatterns.com, features built-in fitting adjustments that reflect real women's bodies.
In our podcast, Pamela addresses a question about substituting stretch woven fabrics for a nonstretch woven or a stretch knit when sewing a garment.
She also answers: "What are some signs that I might need a new blade on my serger?" and "Hemline trends: Should you follow them?" Find out Pamela's answers to these questions and what her two favorite sewing terms are. Hint: One sounds a little dangerous.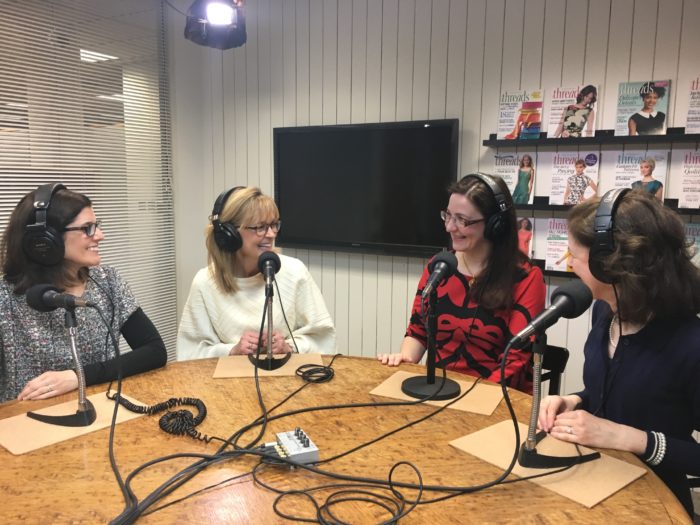 During the discussion, Threads Editor Sarah McFarland took note of Pamela's self-made a cream-colored, textured knit poncho and of Carol's bouclé pullover lined with georgette.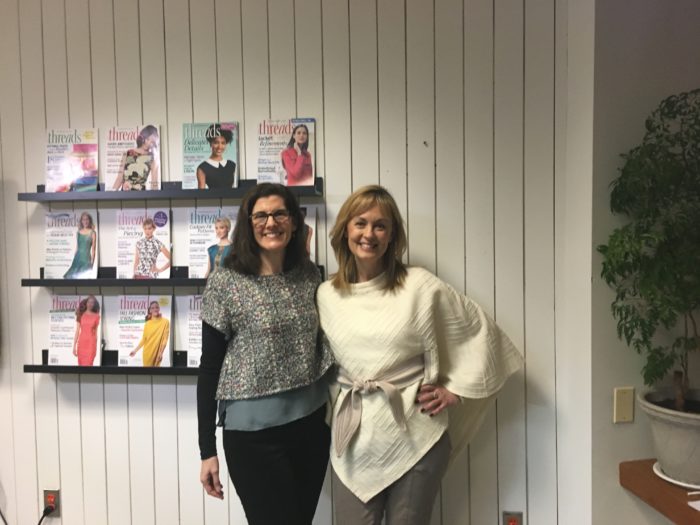 Follow the instructions to make Carol's top in "Make a Luxurious Layered Top,"  and watch the Threads Insider tutorial video "How to Line a Top to the Edge" for installing a lining that also finishes the sleeve hems.
If you would like to submit a question for Threads editors to answer in the magazine, or you would like to submit a question for the Threads podcast, email ThreadsQ&[email protected].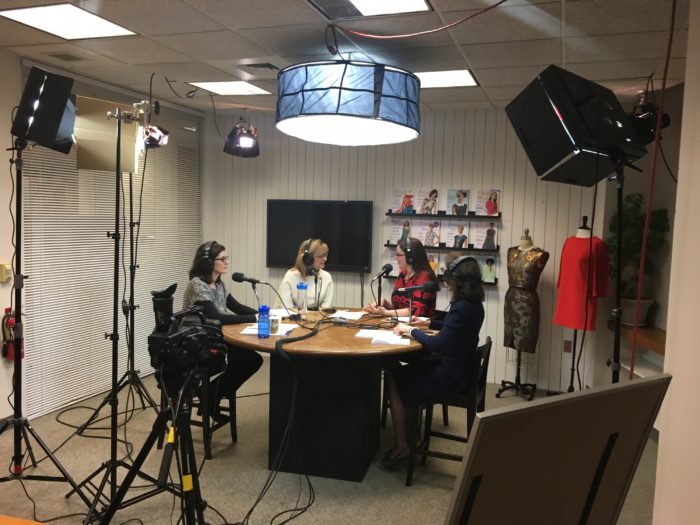 To submit a Point/Counterpoint debate question for the Threads podcast, leave a comment below.
Sewing With Threads is a monthly podcast available on iTunes, Google Play, and Stitcher. Thanks for listening.
Episode 2 of Sewing With Threads was sponsored by KaiScissors.com.

---
We have created a podcast survey to help guide our content. Please take a moment to answer a few questions.