Pattern Roundup: Garments for Sweatshirt Fleece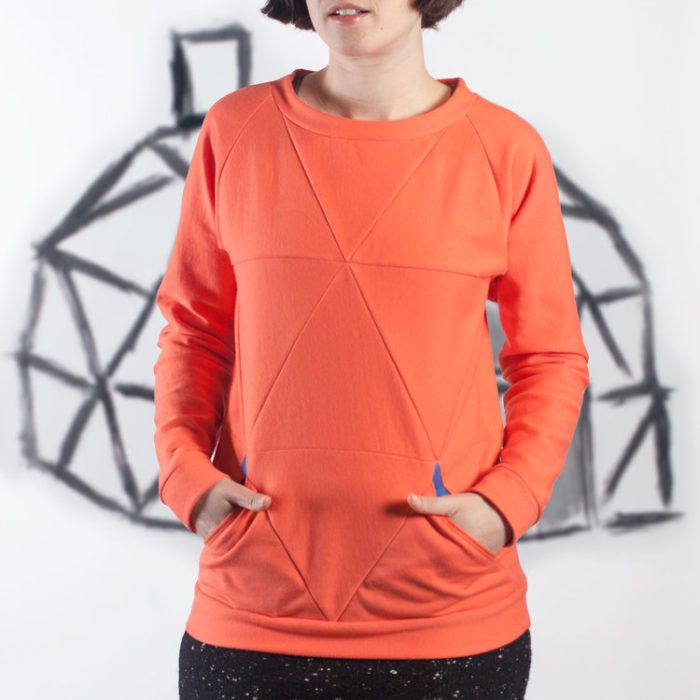 Garments made with sweatshirt fleece don't have to be just for lounging around the house. Sweatshirt fleece is characterized by a smooth knit right side and brushed, fleece-like wrong side. Often, this fabric has a good amount of body and drapes well. Many pattern companies have created patterns for use with this material that are chic enough for a night out. Some of these garments contain classic sweatshirt details: hoods, kangaroo pockets, and ribbed cuffs and hemlines, while others choose unconventional, modern details. All the warm and cozy garments below are perfect for curling up with a hot beverage, or braving the cold weather to go out on the town.
If you need help working with knits, as many sweatshirt fleeces are, check out Judith Neukam's "How to Sew Knits" video for tips and tricks for professional garments.
Many ready-to-wear knit garments feature cover-stitch finishes, which can be mimicked with a twin needle for a polished look. Twin needle threading is detailed in the tutorial "How to Thread a Twin Needle," a Threads Essential Techniques video.
If you're an Insider, take a look at "Pattern Adjustments for a Full Bust in Knits," by Louise Cutting, part of Industry Insider Techniques, Volume 4. This video takes you through how to adjust a knit pattern for a full bust.
For more patterns suitable for sweatshirt fleece, visit Pattern Roundup: Sew Your Own Hoodie.
Click "Launch Gallery" below to view 10 patterns for sweatshirt fleece that defy expectations.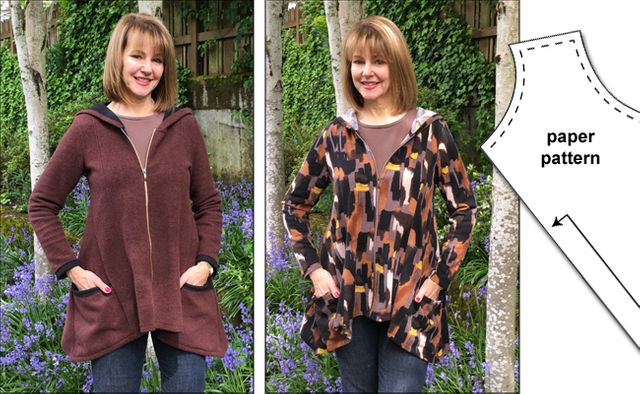 Fast N Fun's Hoodie Jacket is a swingy take on a zip-up sweatshirt jacket. The jacket contains front princess seams, a deep hood, and two front pockets. Recommended fabrics include sweatshirt fleece, ponte knit, double knit, and fleece.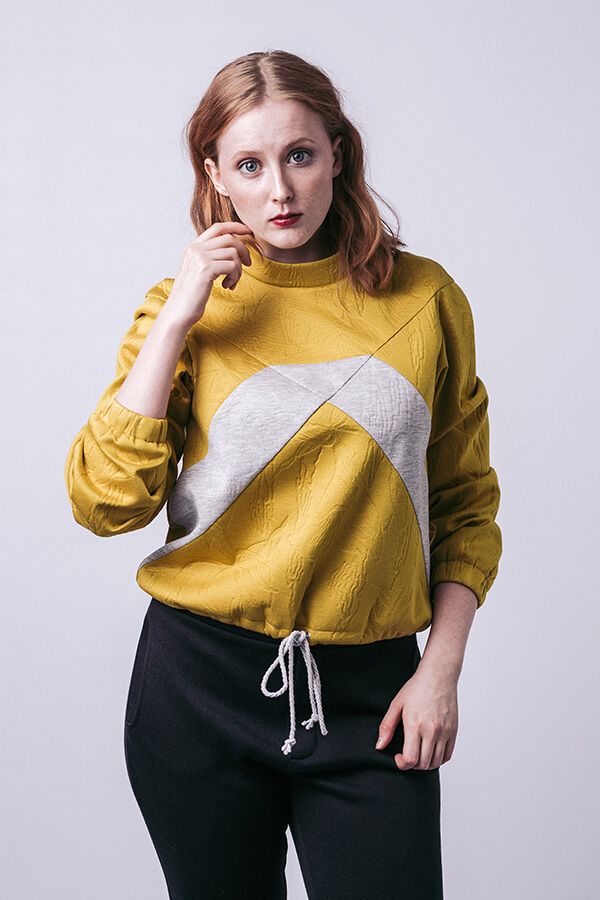 From Named Patterns, the Gemma Sweater includes geometric seaming in the front, a drawstring waist hemline, mock turtleneck collar, and elasticized sleeve hems. Recommended fabrics include sweatshirt fleece, velour, or neoprene.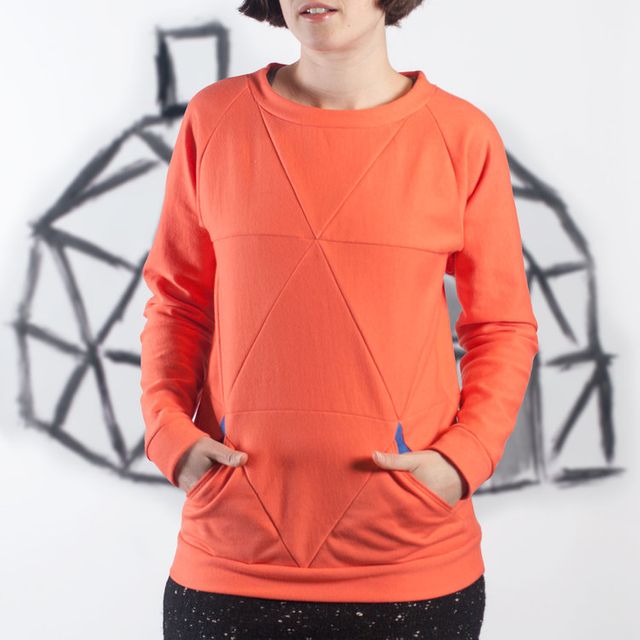 The Geodesic top from Blueprints for Sewing comes in two lengths: ending at the natural waist without pockets, and tunic length with pockets, as shown. The geometric seaming is based on a geodesic dome. Recommended fabrics include sweatshirt fleece, French terry, and ponte and interlock knits.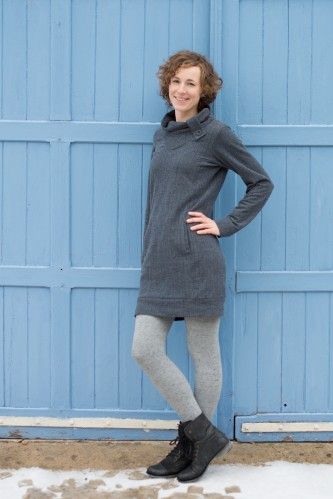 The Jasper sweater by Paprika Patterns can be made as a sweatshirt or a dress. The dress ends at the midthigh, while the sweatshirt ends at the hip. Both views include two welt pocket openings that access a single pocket bag inside the garment front, and the option for a cowl neckline or a large hood. Recommended fabrics include sweatshirt fleece, French terry, and matelassé.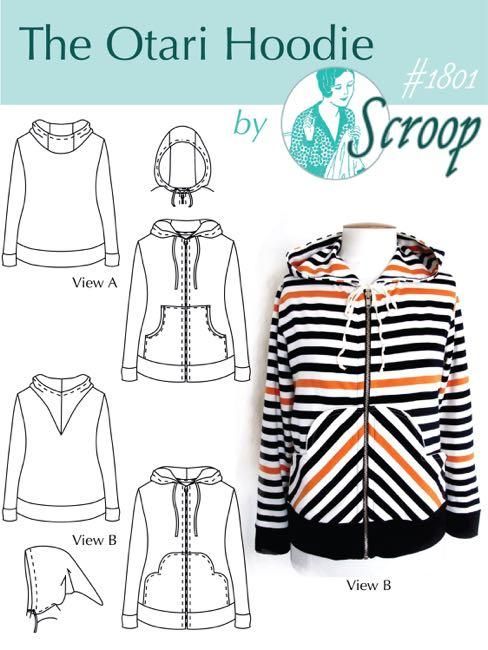 The Otari Hoodie by Scroop Patterns has many details of a classic zip-up hoodie, with several options for customization. The pockets can be classic curved hoodie jacket pockets or "cloud" pockets, with a scalloped edge. The hood can be a three-panel version or a pointed pixie hood. Recommended fabrics include sweatshirt fleece, waffle knits, and merino knits.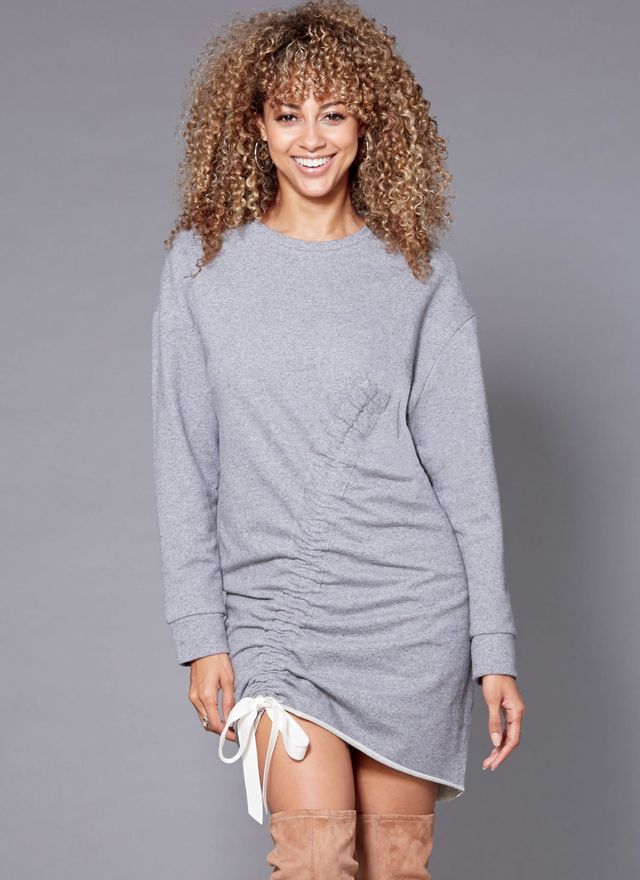 McCall's 7688 includes several views, all with unconventional details for a sweatshirt. Choose from ruffles at the shoulder, sleeves gathered with a drawstring, or a dress with a hem gathered with a drawstring. Recommended fabrics include sweatshirt fleece, French terry, and velour.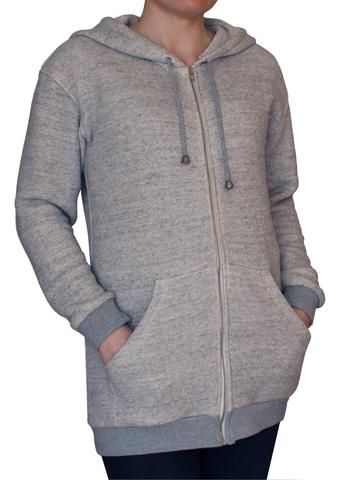 SBCC's Brooklyn Hoodie is a zip-up hoodie with a drawstring hood, large pockets, and two length options: hip length, or mid-thigh length and cocoon-shaped. The sleeves are slightly longer than a typical petite garment for a relaxed look. SBCC patterns are drafted for women 5-feet, 4-inches tall or shorter.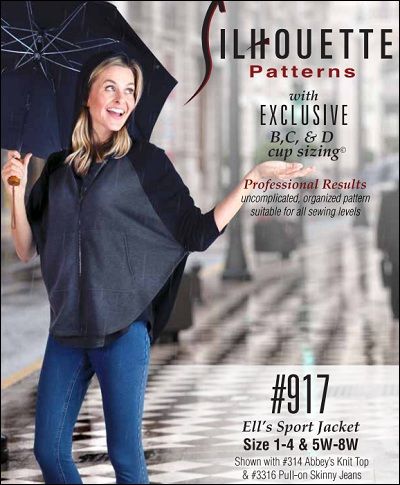 Ell's Sport jacket from Silhouette Patterns features a fun shape. The hem curves up and connects with the armscyes for a poncho-like style. It also features, a hood, raglan sleeves, center-front pockets, and a center-front zipper closure.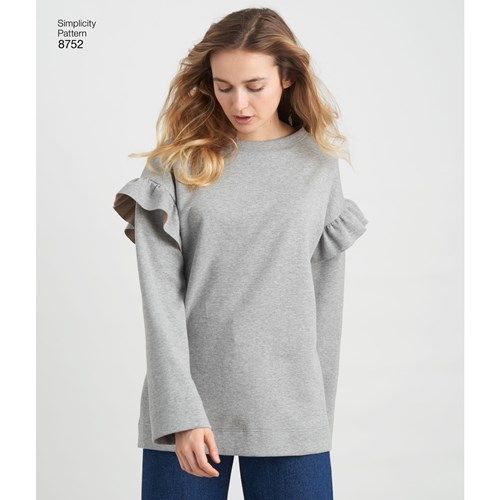 Simplicity 8752 is a sweatshirt pattern designed for pattern-hacking. It features a base pattern with ruffled shoulders and suggestions for modifications, including adding grommets or a waist tie. Recommended fabrics are sweatshirt fleece, double and ponte knits, and terry knit.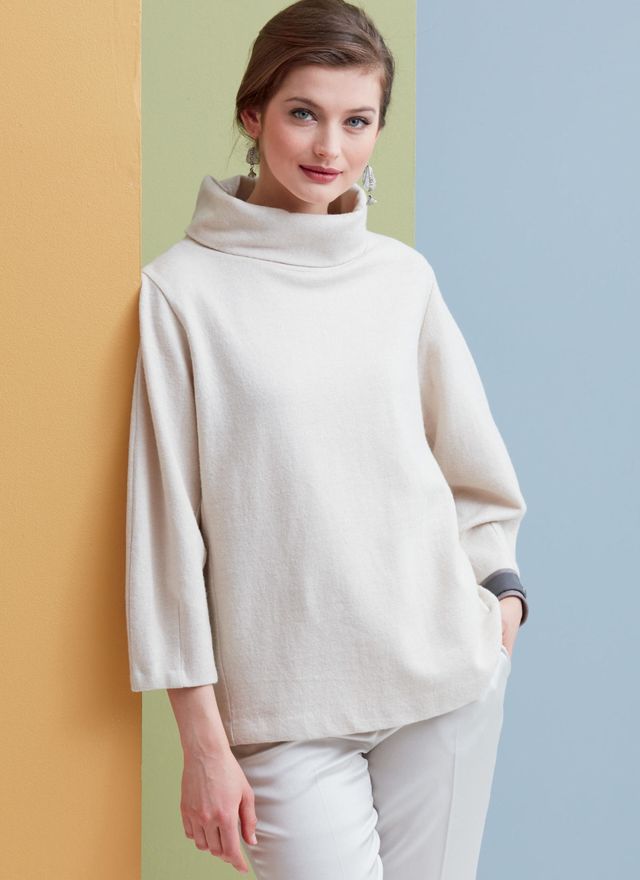 Vogue 9330 features bracelet-length, three-part sleeves and a choice of a high cowl neckline and a ballerina neckline. Recommended fabrics are sweatshirt fleece, ponte knit, and wool jersey.