Pattern Review: Victory Patterns Esther 4001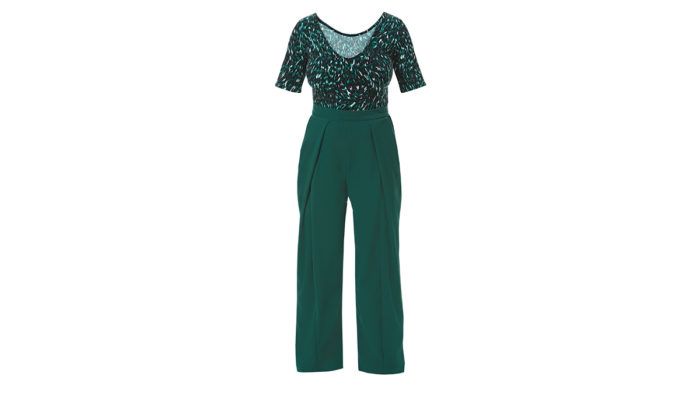 Victory Patterns: Esther 4001
A wide, sweeping silhouette and deep angled pleats at the waistline make these pants intriguing. They are fitted from the waist to the hip, but flare out into a loose, straight leg past the hip. The 1-3/4-inch-wide waistband sits at the natural waist and closes at the center back with an invisible zipper and button extension. Both views feature angled crossover pleats at the center front of each leg, which has a seam running the length of the leg. Roomy angled side pockets follow the line of the pleats. The back features two darts on each side for a smoother fit. The pants can be made either full-length or cropped at the midcalf, and feature an optional 3-inch-wide sash. Our tester found the instructions easy to follow. They contain illustrations for each step and advice for success in the more difficult parts of the pattern, such as the pleating and side pockets. They also include detailed information about taking correct body measurements, understanding important sewing terms, and modifying the pattern length.
Our sample maker found the design long; she is 5 feet 4 inches tall and removed 5 inches in total from the crotch length and leg length. Make shorten lines across the crotch rise and legs to make adjustments.
The button closure at the center-back waistband can be difficult to reach as the waistband sits high. Consider replacing the button with a hook and eye.
If, after making a muslin, you find the legs wider than what you prefer, our tester recommends grading down a size or two at the side seams and inseam.
There are up to seven layers of fabric in the front of each leg. Therefore, lightweight to medium-weight fabrics are recommended to reduce bulk. The full silhouette requires fabrics with drape, such as silk crepe, georgette, and rayon challis.
(Sized 0–16 for hips 34–46.5 in.)
—Tested by Colleen Hubbard, Duluth, Minnesota, and Erica Redfern, Threads assistant editor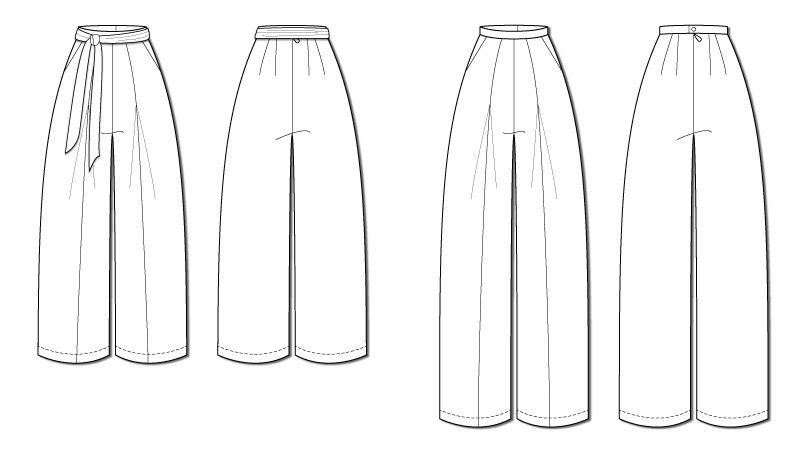 Sewing tip: Staystitch the waistline edge as soon as the pieces are cut, as the fabric may distort during the pleating process.
This review was originally published in Threads #211, October/November 2020. Have you made this pattern? If so, be sure to share pictures in our Readers Closet gallery.
Illustrations by Steven Fleck.