@sewstartino | Sewing Influencer
Tino Motloung, @sewstartino, is based in Johannesburg, South Africa, and absolutely loves to sew. She learned to sew because she got tired of ill-fitting clothes from stores and wanted to wear all the colors. Her love for sewing has prompted her to create a 100 percent self-made wardrobe by continually learning new sewing techniques and skills. She also loves sharing the gift of sewing by teaching others how to sew. You can find Tino on Instagram where she shares her colorful wardrobe and on her website, SewStarTino.com.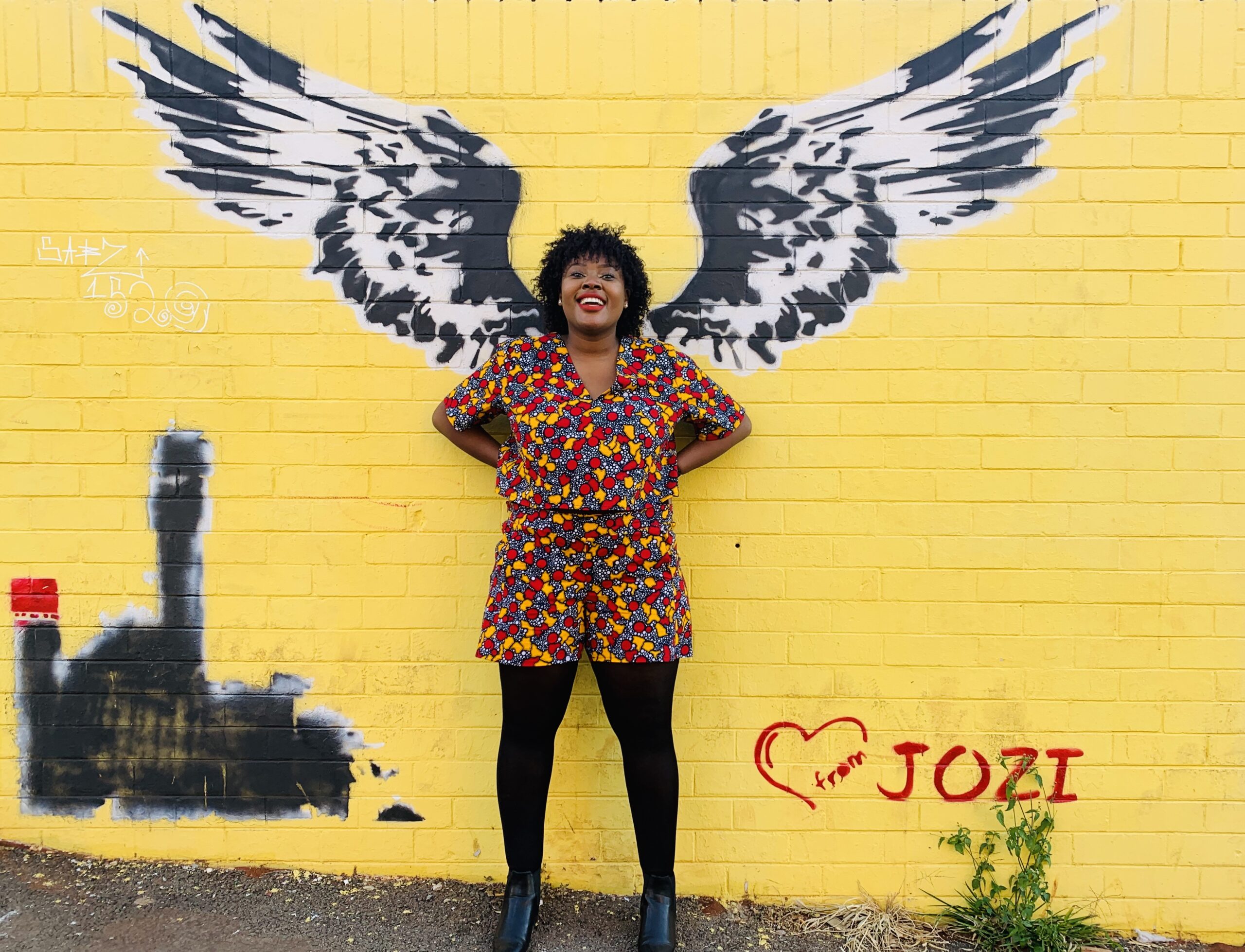 How did you learn to sew?
I used to have a lady that made me custom-made clothing all the time, and she moved to another province. After she left, all the seamstresses I met couldn't do the job to the same quality that she could. Through my frustration—especially when they ruined my fabric—I decided I wanted to learn how to sew. I found a small private school here in Johannesburg and decided to sign up. They taught basic sewing and patternmaking, and that is how I got started. I have basically sewn every week since February 2019, because once I started, I haven't stopped.
Which sewing word or term is your favorite?
This is something that I've never really thought about, but I think I really like "understitch."  I guess this is a step I never skip when I make a garment. I definitely think it helps your garment look crisp and professional.  I do this for all my facings and in-seam pockets. It's something I learned to do about a year after starting to sew and getting frustrated that my facings would always peek out. Now I never skip this step.
Which fabric do you enjoy sewing the most?
Ankara (African wax print) definitely is my favorite fabric. I actually believe that ankara fabric was the main motivation for my learning how to sew. I fell in love with the beautiful, vibrant colors of ankara fabric back in 2014 and I knew I wanted to wear it all the time—and not just for special occasions. I wanted to make pencil skirts, trousers, and simple tops with the fabric, so I found a seamstress who would make me everyday clothing with ankara fabric. When she finally moved away and I struggled to find an adequate replacement, I decided to learn how to sew and do this for myself. Obviously some of the very first garments I made, I used ankara fabric. Because it's 100 percent cotton, it is so easy to cut and sew. The fabric is very stable and just glides through the machine. It definitely made learning easy, as I didn't get shifty fabric frustrations. I still love the beautiful vibrant prints, and I love how versatile it is. From dresses, tops, and jackets to home décor, accessories, and quilting, you can make so much with the fabric.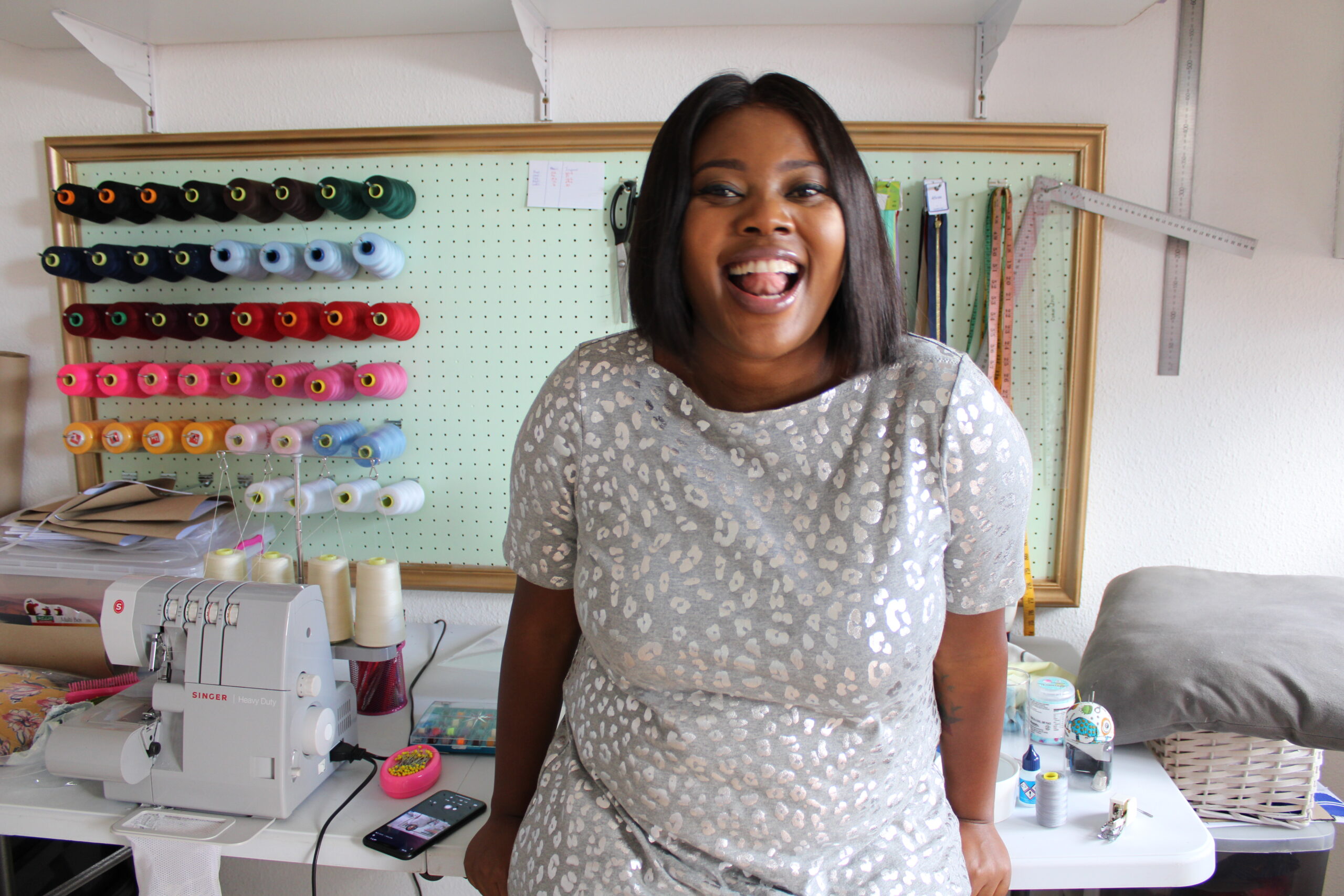 What are you currently sewing?
I am currently working on a jumpsuit, the new Durban pattern from Megan Nielsen Patterns. I'm actually making two: One is a romper with short sleeves, and the other is sleeveless but with the wide leg pants. I used to hate jumpsuits because I could never find one that fit me right. If the top fit, the hips would be too tight and if the hips fit, the top would be too big.  It wasn't till I started sewing that I finally discovered my love for jumpsuits, now I am into "sewing jumpsuits"—and I love wearing them, too.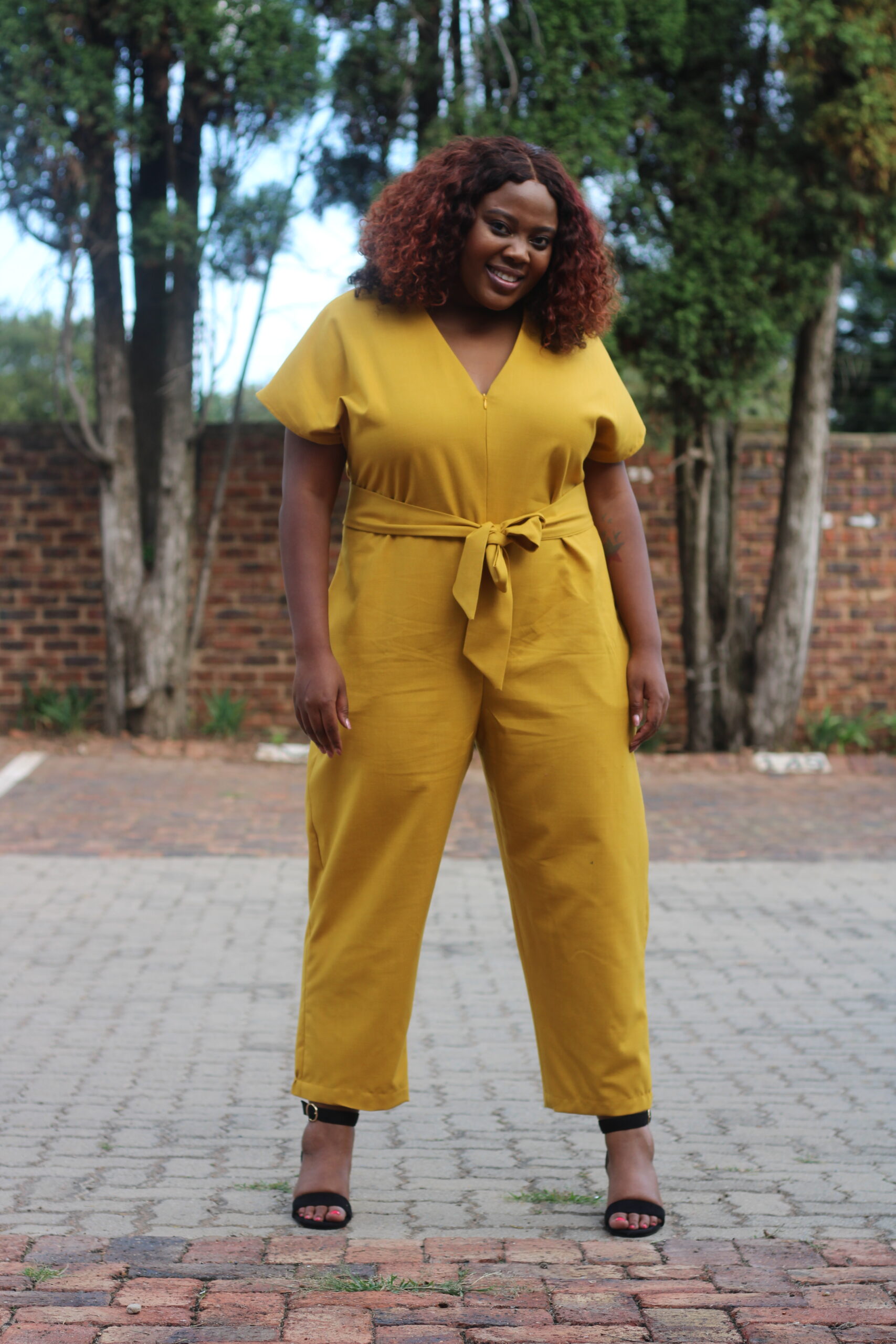 Please share what you love best about sewing.
In the beginning, sewing stuck for me because it was a great creative outlet. I worked in aviation in product development for over 10 years and everything I did was very data driven. I needed something creative to help relax me after spending the week chasing deadlines. With sewing, I could imagine an outfit and make it a reality. That's what I love best: You are only limited by your imagination.
---
Photos courtesy of Tino Motloung, @sewstartino. 
---
For more of Instagram's most followed and admired sewers, check out the Threads  "Sewing Influencers" collection.