@SinsofMany | Sewing Influencer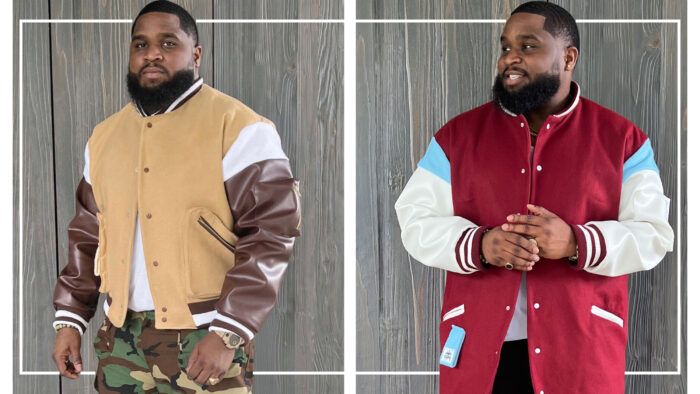 Scorpio Uzuh, also known as @SinsofMany, is a designer from Houston, Texas. If you've ever followed the #DopeMenSew hashtag, you may have seen some of his work. One of my favorite pieces he's made (under pressure) is the wedding track suit (see below), but I really just enjoy his celebratory style. Life is full, life is good, and sewing is a healthy joy in life.
Learn about Scorpio's sewing journey and philosophy.
---
How did you learn to sew?
It was in 2019 when I was literally at the lowest point in my life (mental health issues are real, y'all). I was just at a real crossroads. As we all know, depression and self-doubt leads to finding solace in other unhealthy means; for me, it was living a sedentary lifestyle. Within months, I found myself out of shape and not fitting into my regular commercial clothes. But even before all that, I felt as though commercial/retail fashion had become so stagnant and "basic," so it was a perfect storm of not wanting to shop while not being able to fit the clothes I had bought already. From that tragedy, I just decided to cut out the middleman and start making clothes myself.
The story goes like this: On Sunday, I looked for black/minority owned sewing classes online and stumbled upon Mimi G & Norris Ford's online instructional school called Sew It Academy. Turns out, Norris really was in tune with my overall aesthetic, and Mimi G is the GOAT of DIY Sewing. So I knew I had to subscribe instantly. By Monday, I had bought my first sewing machine. By Tuesday, I had already watched all their courses. By Thursday, I had made my first shirt and by the end of the weekend, I had created the name of my brand Sins Of Many. The rest, as they say, is history!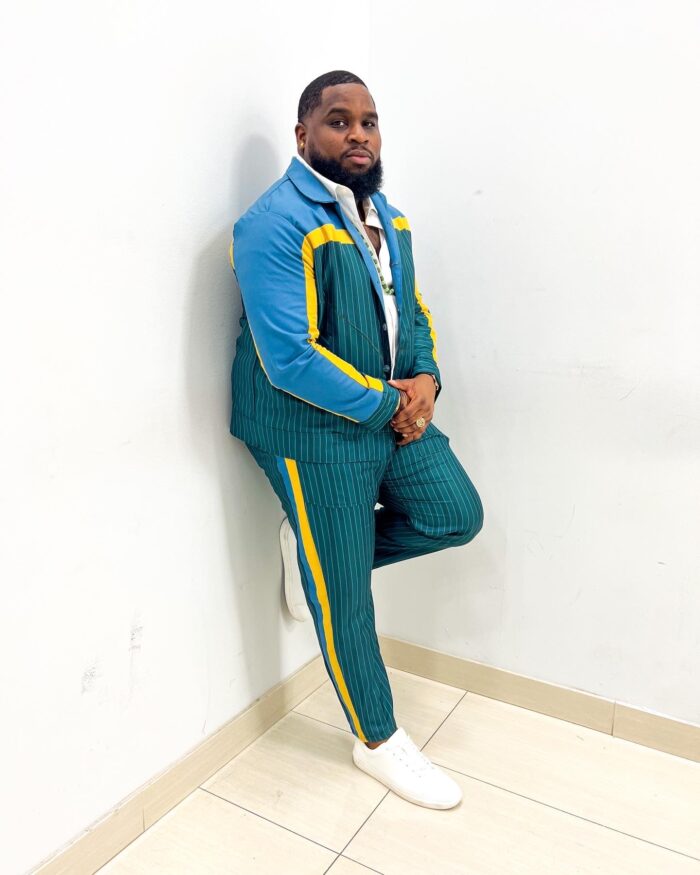 Which sewing word or term is your favorite?
Color blocking and pattern play. Anyone who follows me knows that I love to mix patterns. I just love the uniqueness that it brings. People forget that it is not always so easy to mix patterns . . . but when you get that perfect combo, it is a wearable work of art. Color-blocking is another staple in my wardrobe; the act of being able to bring pops of color in a modern way that fits each client's personality.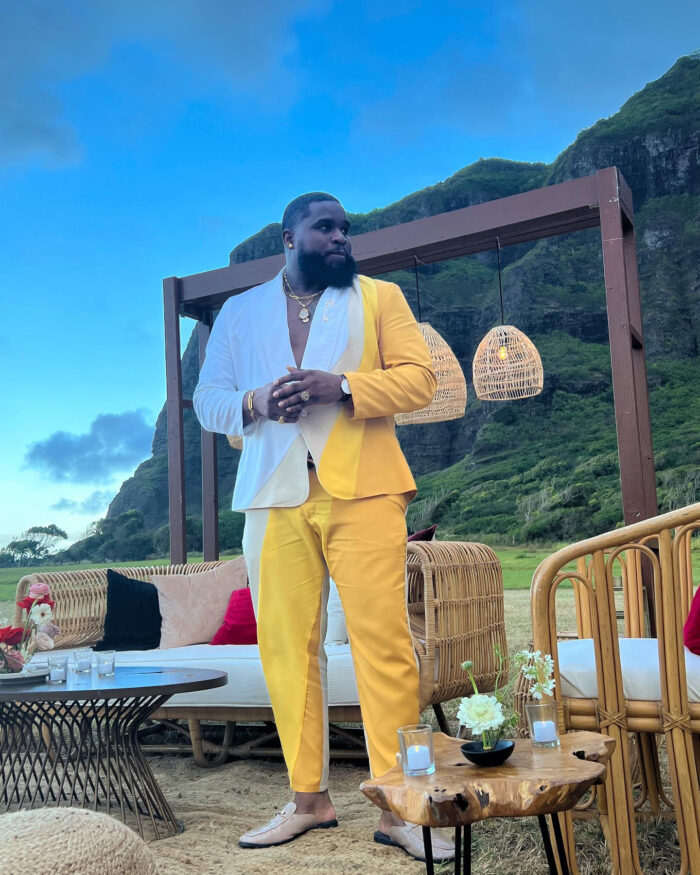 Which fabric do you enjoy sewing the most?
Working with camo and denim is, by far, my favorite. I probably have a camo print in every type of clothing: jacket, overcoat, cargo pants, joggers, and a windbreaker. It's just a print that is so versatile and works with every type of aesthetic. Denim, a sturdy, heavy (8-ounce-plus) type is what I like to work with the most. It just drapes so well on me, a bigger, more muscular guy, and it provides structure so well. I definitely want to experiment with those two fabrics in an upcoming capsule collection.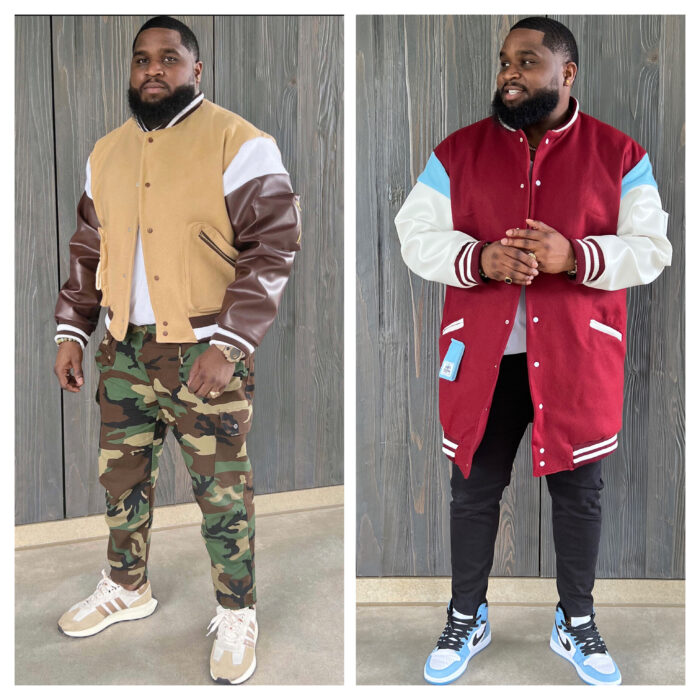 What are you currently sewing?
Currently, I am working to finish a sew-along for my first-ever pattern; a modern take on the age-old varsity bomber jacket, that was produced in collaboration with the Know Me brand by Mimi G. It's a brand for minorities (and the sewing community) made by minorities. You can watch it at he Know Me YouTube channel and my own channel as well called Scorp Knows. For anyone wanting to purchase my pattern and/or look at any of the other designers on the roster, go to SomethingDelightful.com.
Outside of that, it is now officially fall, my favorite time of the year, so I am busy making all kinds of jackets: dusters, denim jackets, bomber jackets, and topcoats. My website is coming soon, and I am officially taking orders for commissioned projects. You can email me at [email protected] or direct-message me on Instagram @sinsofmany.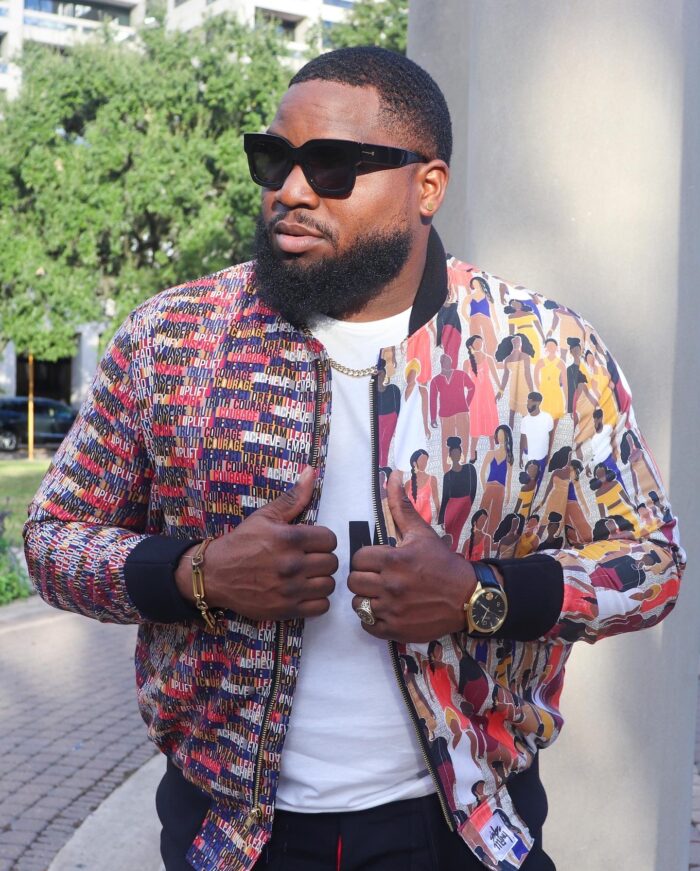 Please share what you love best about sewing.
I have said this time and time again: Sewing is the most authentic type of art in the world. It is so mood-based. If you are angry, you will sew angry. Sad? Your pieces will reflect it. If you are excited and ready to conquer the day, trust me it will show in the finished product. You can't lie when it comes to sewing . . . that's why those who are good at it make really good wearable works of art.
That being said, sewing is also the most therapeutic thing in my opinion. There have been so many times that I have gone into my sewing studio and just gotten lost behind Butterscotch (my sewing machine). I would go in at noon, with a drink in hand and start streaming a random crime show only to look up and see it would be midnight. I've sewn a whole matching outfit and watched two seasons of the show already. Sewing is funny in that way, but I wouldn't have it any other way.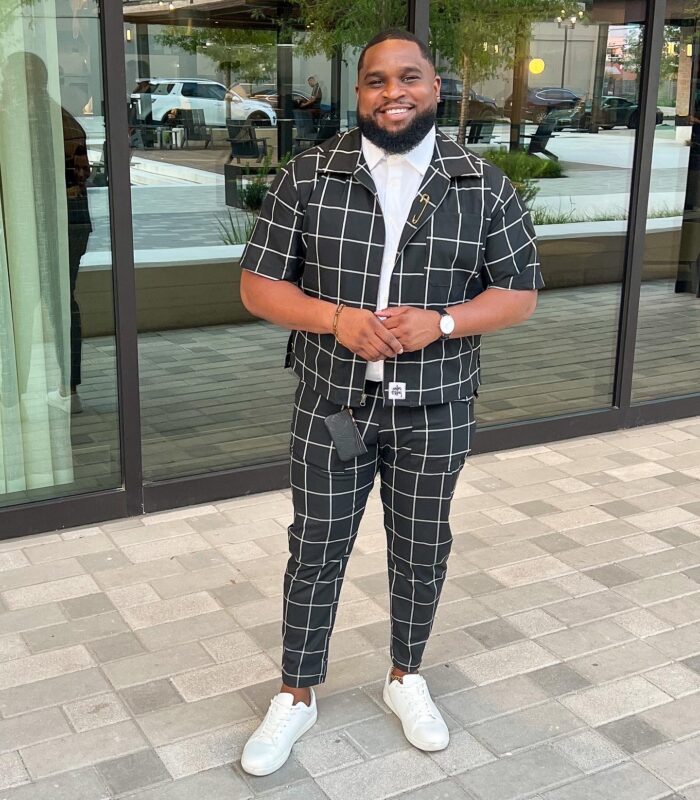 Sins Of Many was conceptualized because 1) We're all sinners, and that sentiment ties my brand with all of us. I make practical clothes for practical people, and 2) The brand name is my way of apologizing to my younger self for not believing in my creative self and picking up a sewing machine earlier.
---
For more of the most followed and admired sewers on Instagram, check out the Threads  Sewing Influencers collection.