Chanel: Collections and Creations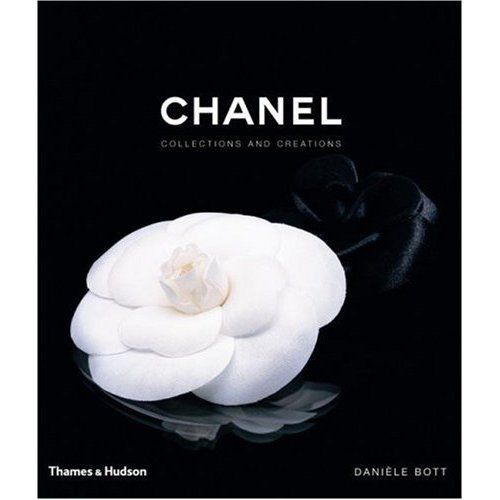 The designs of Gabrielle "Coco" Chanel have, arguably, influenced more seamsters than those of any other designer. Want proof? Just look at the plethora of jacket patterns with similar lines and the posts on seamsters' blogs and forums about their Chanel-inspired creations. Now, to add more fuel that that stylish fire, comes the gorgeous book, Chanel: Collections and Creations, by Daniele Bott.
Five points on the star
Ms. Bott has put together an inspiring collection of photographs and essays, dividing the work of Chanel (both the woman and the house) in to five major categories:
* The Suit
* The Camellia
* Jewelry
* Fragrance and Beauty
* The Black Dress
THE suit
Ms. Bott explores the Chanel suit in all its glory. From its controversial fabrication in wool jersey in the 1920s to the bouclés that prowl the runway today, this chapter highlights the evolution of the suit. To me, what is amazing is the utter timelessness of many of Chanel's creations. One example is on page 19: a picture taken in 2004 of a model wearing a suit created in 1960. You would never know, if not for the caption, that the suit was not from a contemporary collection! The many photographs include lots of great detail shots, including a photomontage of buttons over the years.

The camellia
Another icon is the camellia. Before Chanel appropriated it, the flower was vaguely scandalous. Now, it is a symbol of luxury. Ms Bott shows how the house of Chanel incorporates it into everything from brooches to fabrics to handbags, with lots of great photographs.

Jewelry, fragrance and beauty
I love how Ms. Bott contrasts the most breathtakingly expensive part of the Chanel legacy, fine jewelry, with the affordable end of the business: fragrance and beauty. While few may be able to afford the diamond and pearl 'Elements Celestes 02' necklace, Chanel beauty products and No. 5, the iconic perfume, are accessable to most consumers. These chapters capture both. The photography of the jewelry is particularly drool-worthy!

The black dress
Long before Audrey Hepburn had Breakfast at Tiffany, Chanel launched the Little Black Dress. Called little because it was discrete, minimalist and elegant, it was a rebellion against what she considered the frippery of many contemporary designers. Ms. Bott charts the progress of the LBD, as we have come to call it, from its origins in the 1920's to the latter day creations by Lagerfeld. While not as immediately identifiable as the suit, it is perhaps an even more integral part of women's wardrobes.

A must-read
If you are looking for inspiration and breathtaking photographs, run to your library or bookstore and get this book. The accompanying prose can be a bit chewy, but the photographs and quotations from Mlle. Chanel and Karl Lagerfeld make this book a worthwhile addition to any seamster's library.