Threads Fitting DVD Series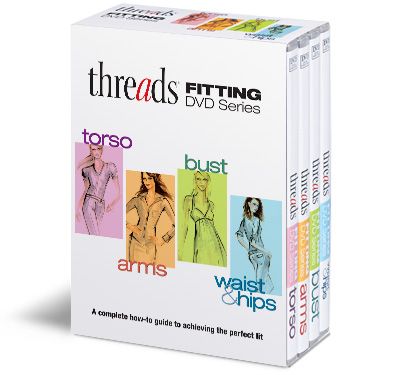 We frequently receive questions about how to achieve that perfect fit when sewing your own clothes. Since fitting is such an essential part of sewing, we have developed our very first instructional video series covering this very topic!
This four-part video series shows, step-by-step, exactly how to achieve a fit that's just right from top to bottom. The series offers a comprehensive course in fitting, while each video in the series focuses on a specific area, including:
Torso-Discover the ins and outs of a great fit from neck to waist.
Arms-Learn the secrets of fitting a sleeve with ease.
Bust-Drape and shape for a fit that flatters every body type.
Waist & Hips-Custom fit or alter pants and skirts like a pro.
Amber Eden, Editor in Chief, and Judith Neukam, Senior Technical Editor, walk you through the finer points of achieving a custom fit. Plus, you'll get expert advice from N.Y.C. fashion designer Kenneth D. King.