Download a Cutout Design from SewStylish Summer 2011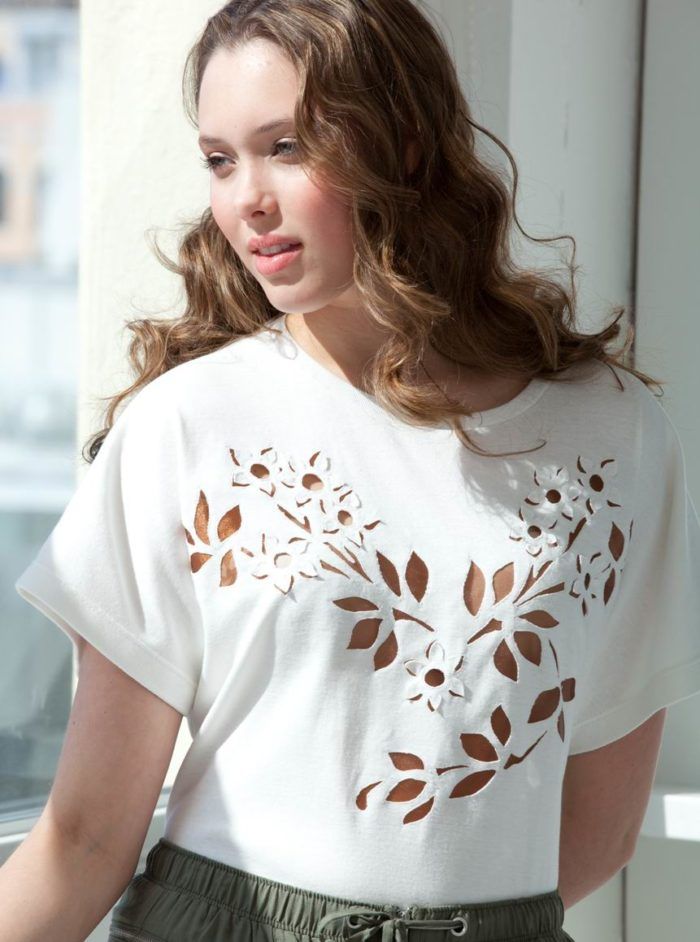 In the most recent SewStylish issue – our first summer issue! – designer and FIT instructor Kenneth D. King shares a simple but stunning technique to create cutwork designs.
In the feature, Kenneth explains how to transfer a cutwork motif to fabric; reinforce and stitch the design, then cut and trim strategic sections for a finished look like the T-shirt shown here. It's a fresh and light look for warm-weather fashions. The featured T-shirt is from Simplicity's SewStylish 2190 pattern (no longer available), but any t-shirt pattern will work.
This method works best on knit fabrics, and with designs that have a minimum of narrow dividing lines as well as open areas that are larger than 1/4 inch.
If you liked the design featured in the story and the photo with this post, here's where you can download the design we used: Kenneth D. King cutwork PDF.
Kenneth also suggests checking out clip-art books from Dover Publications, designing your own motifs, or combining elements from different sources for an original design.
We shrank the design by 50% to fit on letter-sized paper. You can resize it on your computer or take it to a copy shop for a full-size copy.
Have fun designing or modifying a garment with cutouts!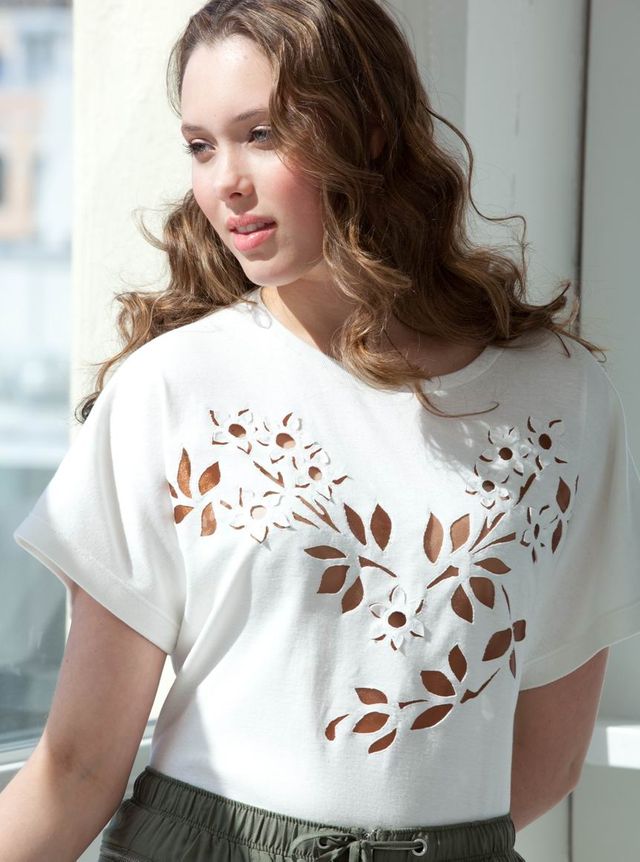 This cute cutout design is featured in the SewStylish Summer 2011 issue. The T-shirt with a cut-on sleeve is from the Simplicity SewStylish 2190 pattern.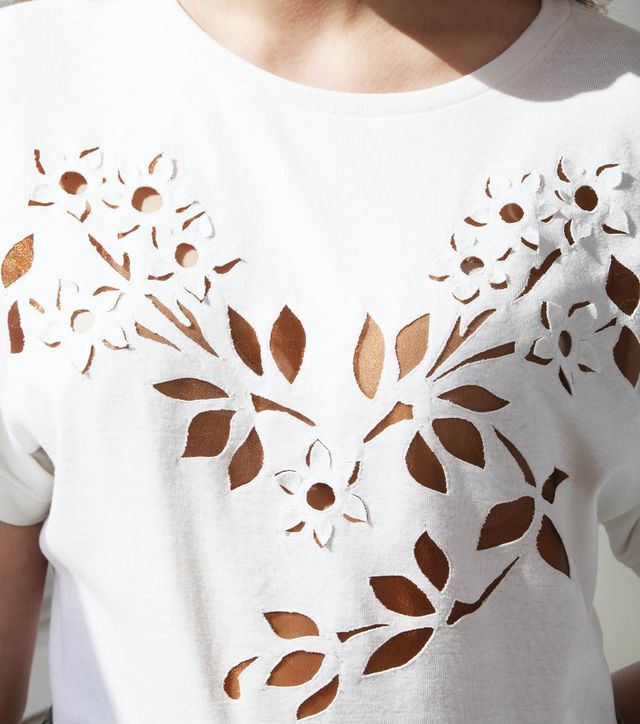 The cutout design is layered with a sheer coppery organza underlayer. One or more layers of the design were cut out to create depth and texture throughout.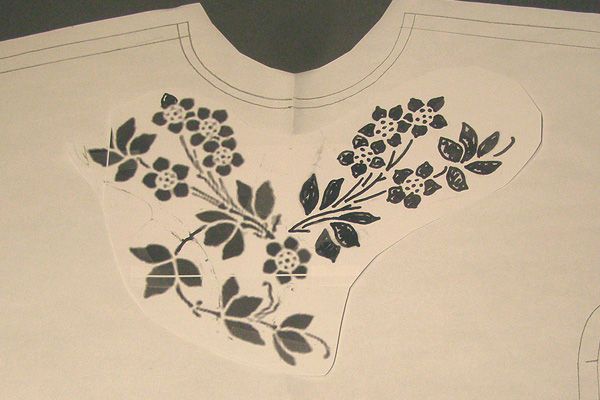 Here is Kenneth's motif transferred to the pattern.