The Vintage Singer Featherweight: What's All the Hype?
Discerning sewers covet this machine.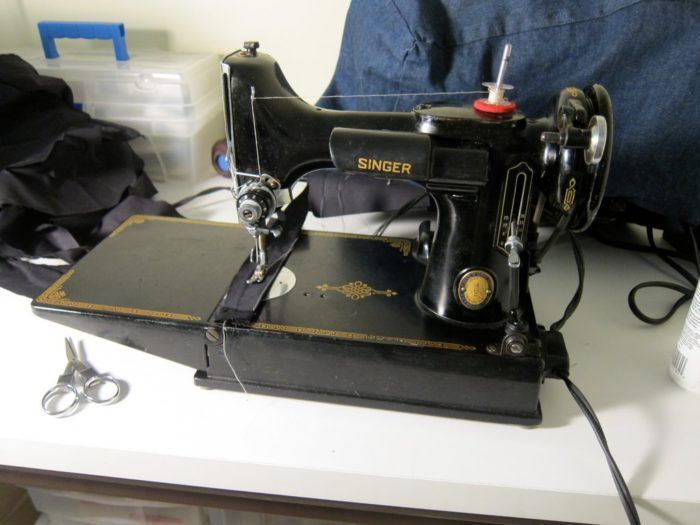 I learned to sew exclusively on vintage sewing machines and realized almost immediately that one machine was not going to be enough for me. It seems I was born with the collector's gene. One of the machines I heard people raving most about on blogs and sewing community sites like PatternReview.com was the Singer Featherweight, also known as the Singer 221.
It took a few years before I finally succumbed to the Featherweight fever—could they really be so special, I wondered? I found my first Singer Featherweight on eBay. Little did I realize at the time it wouldn't be my last.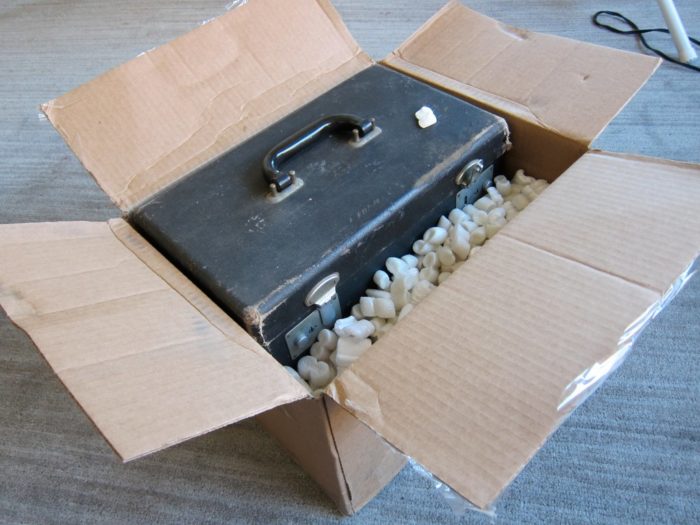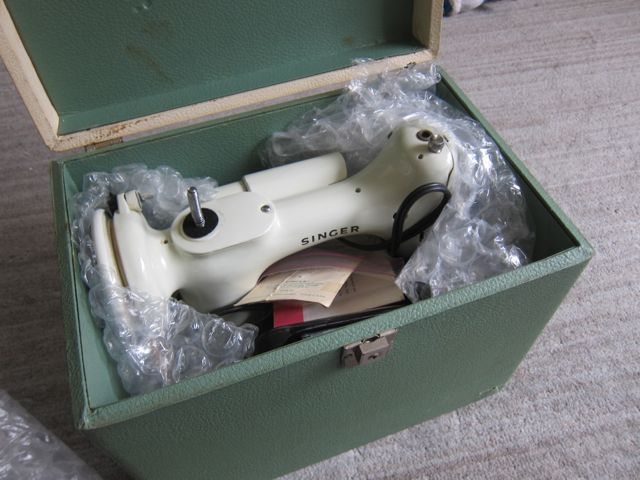 When discussing the popularity of Featherweights, we mustn't overlook the "cute" factor. What is it about small versions of big things that so many people find charming?  It's not just sewing machines, think teacup Chihuahuas and dollhouses. Perhaps they remind us of being little ourselves.
Benefits of the Singer Featherweight
The Singer Featherweight is admired and sought after for a number of other reasons besides its diminutive size.
The Featherweight is splendidly designed and constructed. A half-size machine made from aluminum, it weighs slightly more than 11 pounds. It uses the same low-shank feet and accessories as full-size Singer sewing machines, and comes with its own carrying case for easy transport and storage.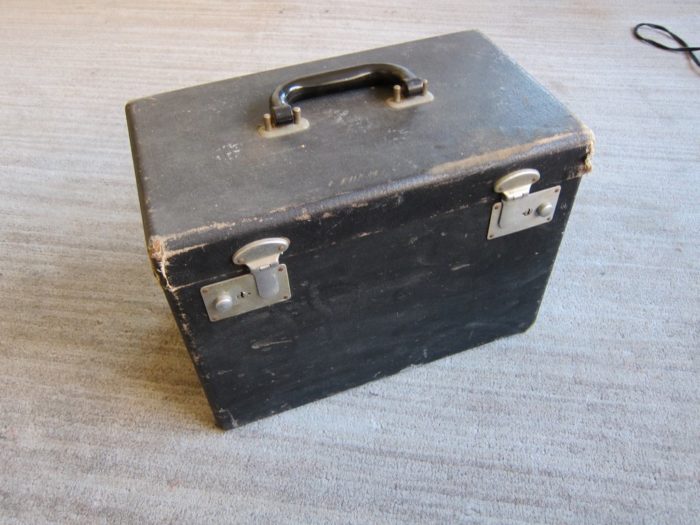 The Featherweight is also powerful. Despite sporting a 0.4-amp motor, it's capable of everything a full-size vintage straight-stitch sewing machine can do. Best of all, perhaps, is it's virtually silent and extremely smooth. In fact, people who have never sewn with a Featherweight may be surprised how smooth and silent a sewing machine can be. The Featherweight has excellent piercing power. It's strong enough for making jeans and sensitive enough for sewing through silk chiffon—with a different needle, of course.
Manufactured from 1933 through 1968 without a major redesign, it had one of the longest runs of any sewing machine model. Only small refinements and variations were made over the decades. A free-arm version, the Singer 222, was manufactured in Clydebank, Scotland, though not for the American market. These are rare and sell for considerably more than the standard flatbed 221 model. As with any vintage Singer sewing machine, you can find its approximate date of production (and factory location) at the Singer Sewing Machine Serial Number Database.
If the Featherweight has one disadvantage, it's the limited harp space (the working area to the right of the sewing needle), which means it's not ideal for bulky projects like upholstery. It excels, however, at topstitching due in part to its straight stitch-only status. I've found it to be ideal for shirt-making.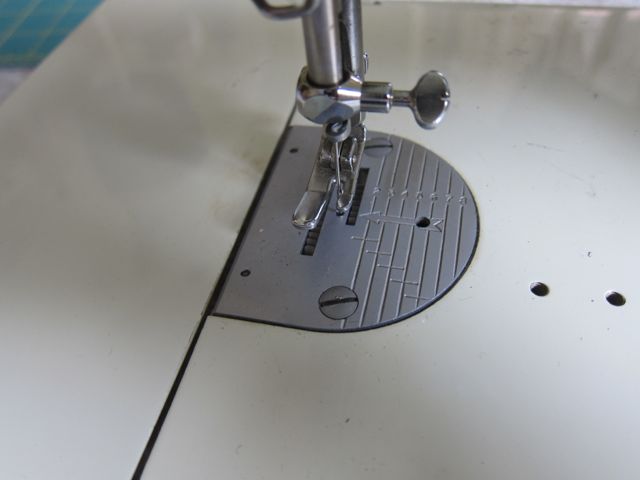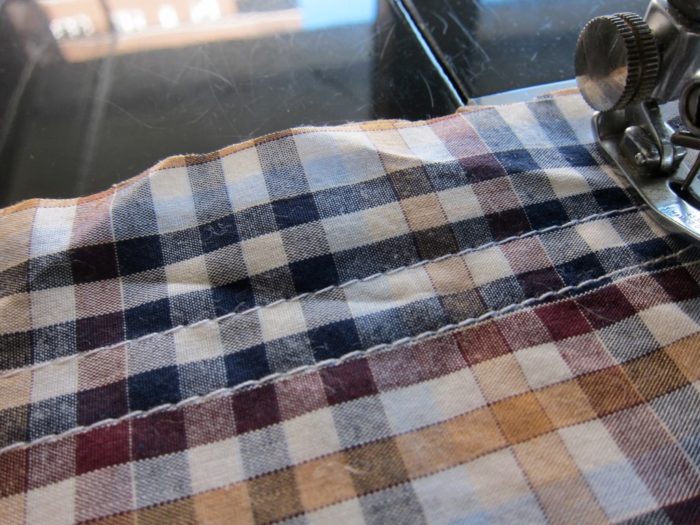 Due to the mechanical simplicity and high-quality construction and materials, Featherweights are easy to maintain at home. Regular oiling with sewing machine oil and delinting will address (and help to prevent) most problems. Annual tune-ups are not necessary.
The Featherweight's feed dogs do not drop. If you're using a Singer buttonholer, therefore, you will need to attach the feed dogs coverplate. Be sure the coverplate and coverplate screw are included if you're buying a vintage Singer buttonholer to use on a Featherweight.
I have heard the Featherweight is especially popular among quilters. I suspect this is primarily because it's a straight-stitch machine, and great for turning sharp corners and such, and it's lightweight enough to transport to a quilting class.
Singer also sold a folding Featherweight table. I found one, believe it or not, in the trash and refinished it myself.  It's a special treasure to me.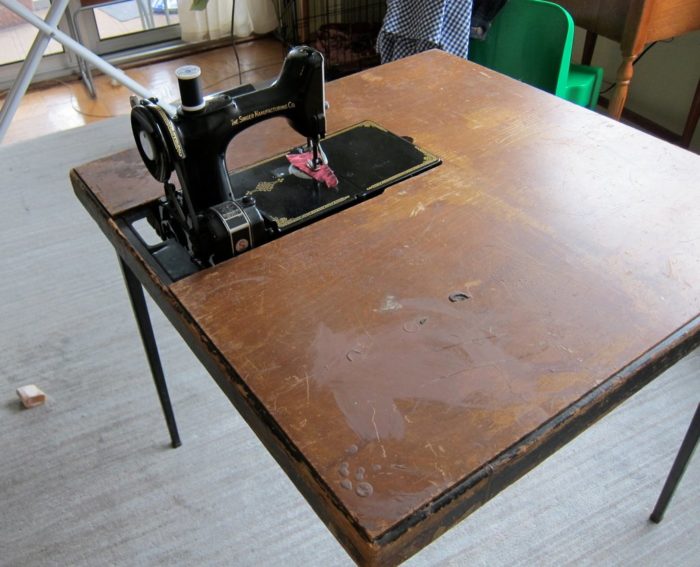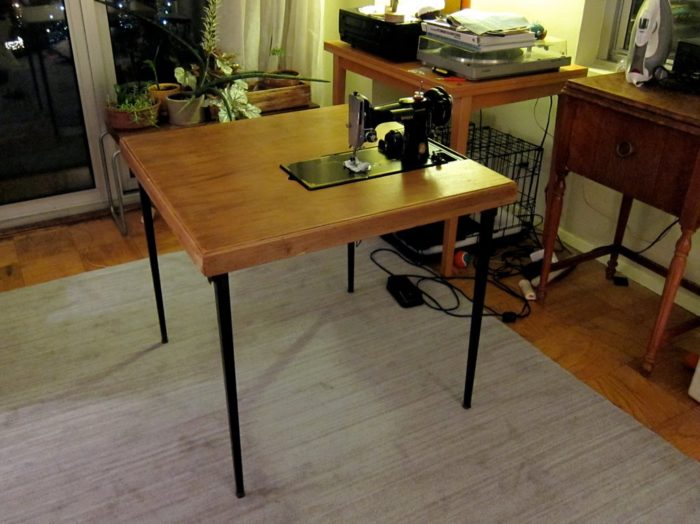 The Featherweight has a side-loading, rotary-hook bobbin and uses the same bobbin case as the Singer 301a, which is a later half-size slant machine.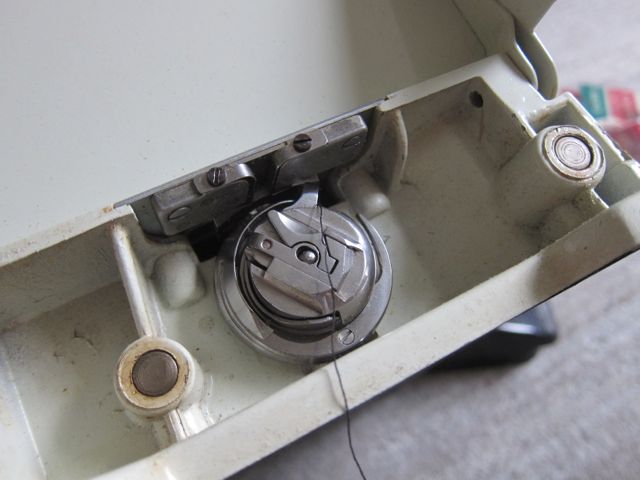 While highly prized by collectors, the Featherweight is not a rare machine: Millions were manufactured and a great many are still in working order. Like many other Singer models, parts are still available and easily replaced.
Where to find a Featherweight
In New York City, we don't have a large number of sewing machine repair shops, but those we do have often have reconditioned vintage sewing machines for sale. You may pay more for a Featherweight purchased here, but you'll be assured that the machine is in working order. I've also seen Featherweights in antique shops and flea markets, sometimes in good working order and sometimes not.
Featherweights can most easily be found for sale on eBay. As with any eBay purchase of a vintage item, it is best to ask questions of the seller before bidding. Does the machine have any mechanical problems? Can you see a photo of a stitch sample? Are there any cosmetic defects not visible in the photos? (The seller should post many clear photos.) What is the condition of the wiring?
Buying on eBay is still a caveat emptor experience, so also check the seller's feedback. Have they sold sewing machines before? Do they know how to pack them? Even if the Featherweight has its original carrying case, the machine should be packed with bubble wrap or similar packaging inside the case. There should be no loose items, particularly accessories, rattling around in the case. Ideally, any sewing machine should also be double-boxed.
No matter where you purchase your Featherweight, be sure the bobbin case is included because reproduction cases are largely shoddy and vintage originals, found mainly on eBay, are expensive. This is perhaps the part that, due to its small size, is commonly lost.
Singer has tried to resurrect the Featherweight name over the years (see photo below) but the machines never matched the original Featherweight's quality. Clones have also been manufactured in China: It's best to avoid them.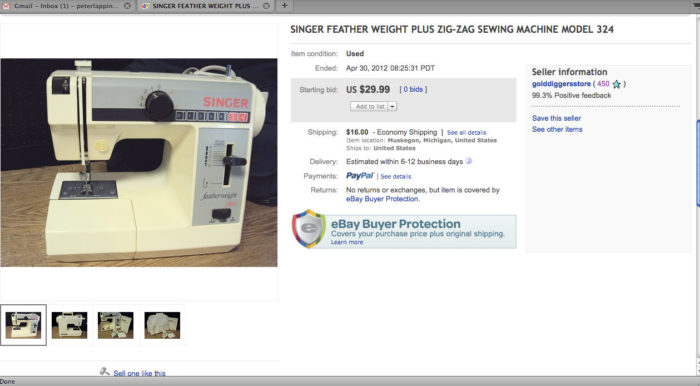 A fully operational Featherweight is, finally, a good investment. Much like a new car, a new sewing machine will lose much of its value as soon as you bring it home. Thanks to its popularity, a Singer Featherweight will retain its value for years to come.
But for the majority of us passionate vintage sewing machine collectors, it's not about the investment, it's the experience we value. And the joy of sewing on a Singer Featherweight is what it's all about.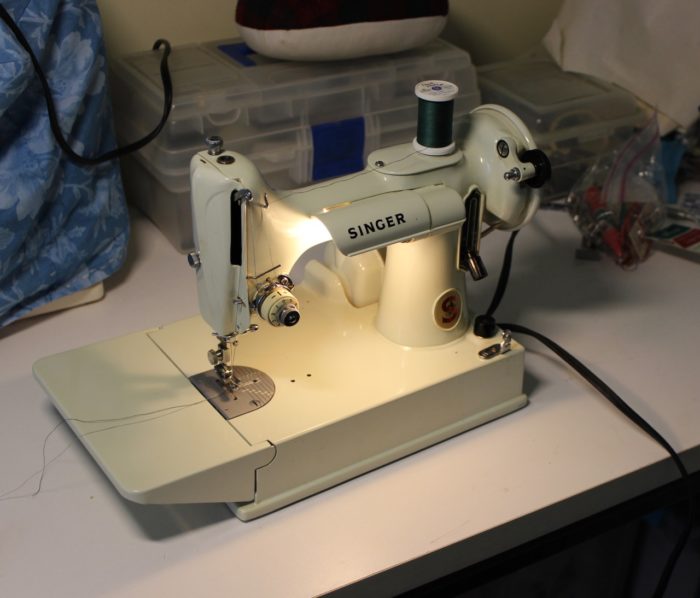 Learn more about vintage sewing machines and the benefits of a straight-stitch machine.