Pattern Review: Charlotte Emma Patterns Barberry Jacket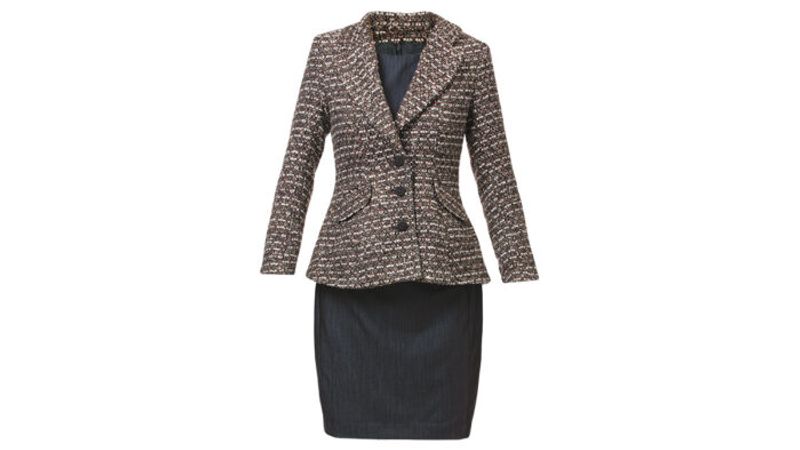 Video: Threads magazine
Charlotte Emma Patterns: Barberry Jacket
This shapely, lined, hip-length blazer is a new take on a classic. It features a wide lapel, notched collar, shoulder princess seams in front and back, diagonal hip welt pockets with flaps, two-piece sleeves with a two-button vent, a cinched waist, and a pronounced curve from waist to hip. The pattern instructions, illustrations, and layout are outstanding. Our tester found the following highly informative: a graphic on the different interfacings used and how to apply them; detailed instructions on taping the lapel roll line; using fusible stay tape to stabilize the edges; and adding an inner floating front shoulder piece to reinforce the shoulder and upper chest. Also of importance to note is the cup size. Sizes 4–22 are drafted on a B-cup block, whereas sizes 20–36 are drafted on a D-cup block, with sizes 20 and 22 overlapping. The look is wonderful as is and needs no further embellishment. This pattern is for an experienced sewer or one who wants to take the time to learn traditional tailoring techniques. The pattern also includes a projector file.
Our seamstress recommends:
Pay close attention to the seam allowance widths, as they differ throughout.
Button markings on the pattern are too high. Move them so the top one falls at the lapel break line.
Our tester says she imagines this blazer made in merino wool or silk dupioni plus a silk organza underlining. Plaids or stripes can be used, but you will need extra fabric for matching. A heavy linen underlined with silk organza would be lovely.
(Sized UK 4–22 [B-cup] for busts 32–46 in. and UK 20–36 [D-cup] for busts 44–60 in.)
—Tested by Janith Bergeron, Barrington, New Hampshire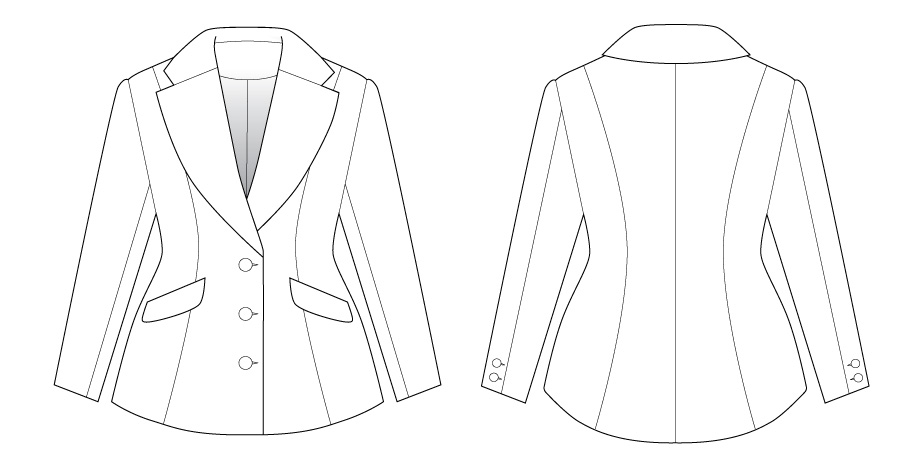 Sewing tip: Select a single size of the layered pattern file to print or project in order to avoid having to decipher the notches in a multisize jumble.
This review was originally published in Threads #216, Winter 2021. Have you made this pattern? If so, be sure to share pictures in our Readers Closet gallery.
Illustrations by Cassandra Bernier.