10 Most-Watched Sewing Videos of 2015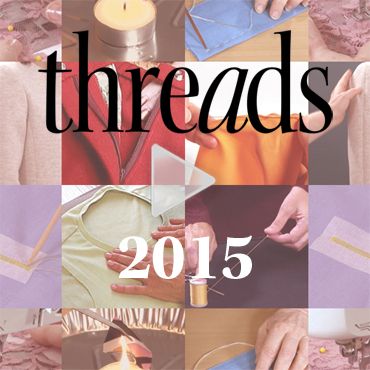 We've gathered the 10 most popular Threads sewing videos from 2015 into one convenient collection. These 10 helpful videos contain a variety of sewing tips and techniques that even the most experienced sewist can learn from.
Topics range from sewing lace seams to sewing a welt opening. Kick off 2016 by learning from the techniques shared in 2015. Then, look forward to more great video tutorials in the new year.