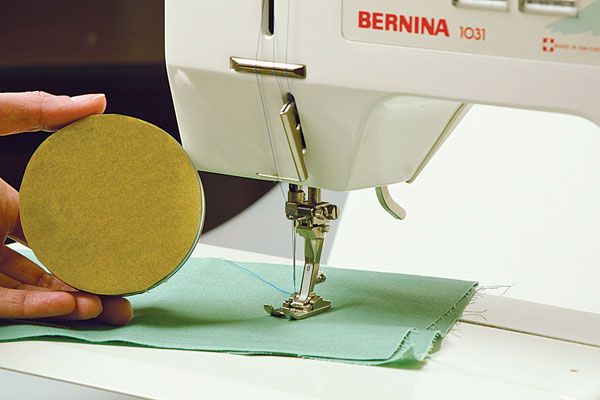 Don't worry, this tip won't make you dizzy. To make sewing circles easily, look for a shallow, round object (the top of a vitamin bottle or mint tin, for example) about 1/2 inch smaller in diameter than the circle you want to sew. Cut a circular piece of fine sandpaper to fit, and attach with double-sided tape. Then just sew around the object—the sandpaper holds it to the fabric.
Submitted by J. Long, Canberry Township, Pennsylvania.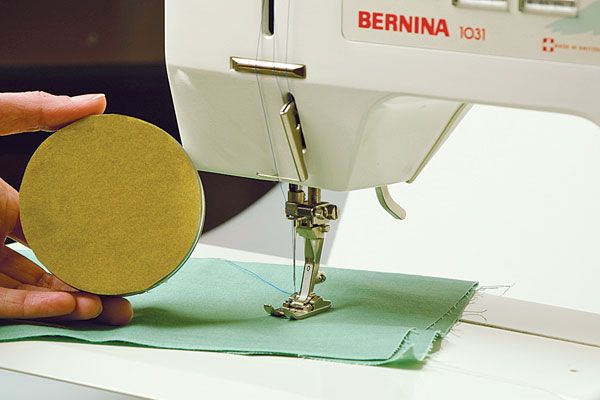 Attach sandpaper to the bottom of a circular object, like this mint tin, with double-sided tape.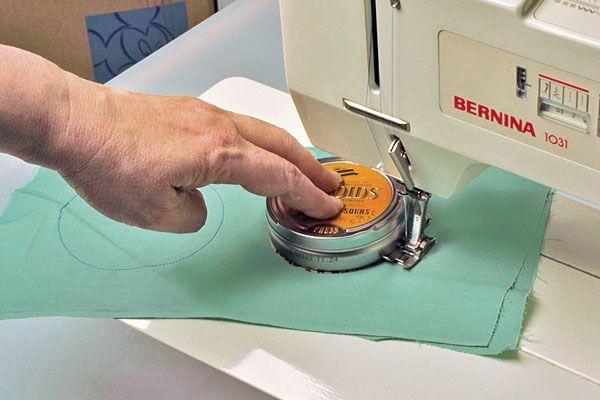 Sew around the circular object. The sandpaper holds it in place.