Recycled fabric makes great piping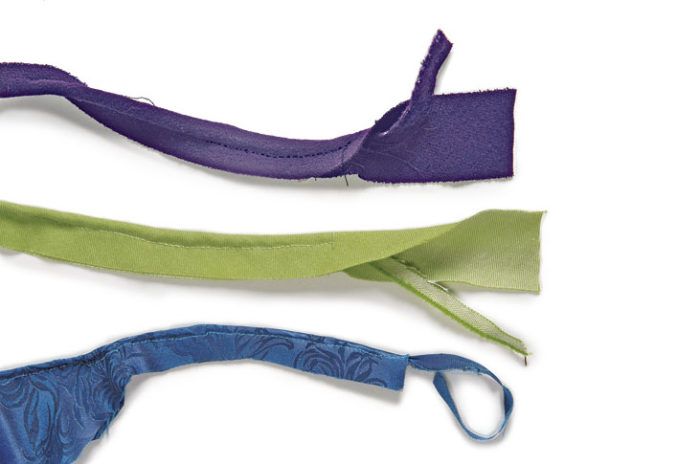 I live in a very rural area with limited access to well-supplied sewing-goods stores. I wanted to apply fine-corded piping to a purse project, and because I had no cording in my stash and no local shop to visit, I invented a method that works beautifully.
I cut 1⁄4-inch-wide strips from my fabric's selvage and twist each strip until it forms a tight "cord" that is as flexible as it is strong. I sew it into fabric bias strips in the same manner I would sew purchased piping cord to get a perfect piece of piping.
If I cut and twist a 1⁄2-inch-wide piece of selvage, a slightly larger piping forms. If the selvage has any "fringe" threads along its edge, a bumpy piping is produced, so I remove any threads before I begin.
Never again will I be halted by the unexpected need for piping cord in a sewing project.
-Terrie Brown, Morehead, Kentucky
Do you have a good sewing tip? Send it in, and we'll pay you if we publish it in Threads magazine. We'll also select the cleverest tip in each issue, and the winner will receive a gift package from Taunton Press including Threads DVDs and other instrucional sewing books.
Send tips to:
Threads Tips
POBox 5506
Newtown, CT 06470
or by email at:
ThreadsTips{at}taunton{dot}com