Rent designer clothes for a fraction of the price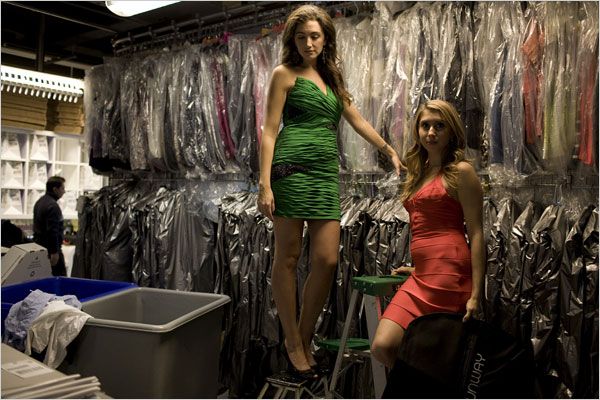 This past week I had a lot of family visit me in New York City. Whenever they visit me from Texas they always seem to have window shopping high on their priority list of things to check out while in the city.
I have a love/hate relationship with window shopping. I adore the displays in the city and I love seeing designer garments, but it often leaves me with the same feeling I have when looking at a batch of freshly-baked cookies. I'm allergic to wheat, so I can't eat those cookies. I also am not in a high-income bracket, so I can't afford those clothes. But, oh, how I want them.
So imagine my delight when I discovered Rent the Runway. Rent the Runway was founded by two recent Harvard Business School graduates, Jennifer Hyman and Jennifer Carter Fleiss. They operate very much like Netflix, being that you pay for a subscription and you can rent an item for a week and then mail it back in a pre-paid package.
Dry cleaning is included in the price, and insurance is $5. You get the garment for four nights for a cost ranging from $50 to $200, and you get your pick from big designer names like Diane Von Furstenberg and Catherine Malandrino.