Friday Etsy Roundup: Fink, Supayana, ES One of One, MonkeyPoo & Nervous System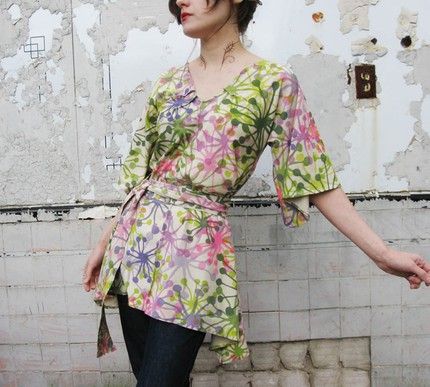 Etsy can become a black hole for me. Space and time cease to exist in the way I normally perceive it when I'm on there and I can spend countless hours browsing the shops, reading the Storque, finding new talent, buying too many items, and getting inspired by all of the amazing work out there.
Today I'd like to share a few of my favorite Etsy shops out there. I've included a little info from each of their shop profiles along with a few pieces from each seller to show off their goods.
For a chance to see your shop highlighted in our new weekly round-ups, upload photos from your Etsy shop into our Gallery. Be sure and tag the item with "Etsy" so others can find you.
Fink
Fink is a collaboration of two ladies–Karen & Kristen. We make one of a kind hand made garments and accessories- unique pieces that are comfortable, figure flattering & versatile with casual glamour & vintage flair. We make each item from scratch using fabric we screen print by hand with our original art. The items you see listed on Etsy are our original designs and the first of their kind – wearable art straight from our design studios to your home. We love the look of raw edges and they way they gently curl with time – this is part of our expression and we do this on purpose. We use fabrics that do not fray and the raw edges hold up well with time…we know this because we wear our own designs and still wear pieces we made several years ago! The fabrics we purchase are remnants & recycled materials and we use only water soluble inks for printing.
Supayana
Hi! My name is Yana, and I design one-of-a-kind and limited edition pieces inspired by vintage and modern trends. I use great quality vintage and second hand fabrics to make my clothing. I put a lot of thought into the design of each garment, and each piece is made with love! I LOVE thrift store shopping, so often you will find beautiful vintage pieces in my etsy shop, in addition to my handmade stuff.
ES One of One
ES one of one is a New York based young designer collection of essential tees, tops, dresses, hand bags, belts and home accessories made with the softest and most luxurious fibers.
It is made with love for all the girls that have an easy, fun and sexy style, regardless of age or size.
Monkey Poo Soaps (formerly BeJessie)
Here at Monkeypoo we focus on quality ingredients that serve a purpose. If they make your soap look poo brown so be it. All of our products focus on what's inside of each and every bar so that you can look and feel your best. Sometimes even though our soaps are sure to pamper, they are downright ugly (even though I find them all beautiful)! That's because there are no filler ingredients, no fake colors no dyes, No neons, no glitter. They are cut by hand by me. See with monkeypoo there is no gimmicks, Just honest to goodness soap with all the natural vitamin rich ingredients your skin craves. Leave cute shower decorations for the Rubber Duckies and leave the cleansing up to us.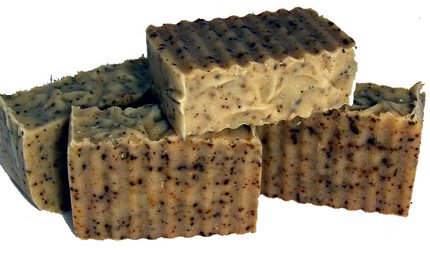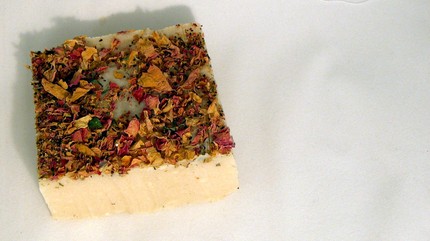 Nervous System
Nervous System creates unique, modern jewelry combining rapid prototyping methods with industrial materials.