Friday Etsy Round Up: Bicycle Crafts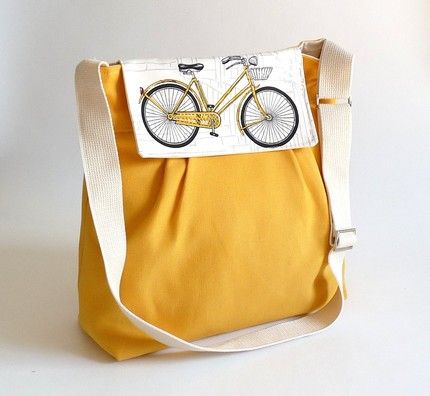 It's summer and all I seem to want to do is ride a bike through Prospect Park in Brooklyn. Since I'm working all day and gallavanting through the park isn't an option, I bring you a round up of crafts from Etsy with bicycle themes.
Every Friday we highlight Etsy shops that we love and want to share with all of you. Want to see your Etsy shop featured on our homepage? Simply upload photos of your creations to our gallery and tag them with "Etsy" so that we can find you. Know of a great shop you think we should feature? Be sure and share it in the comments below!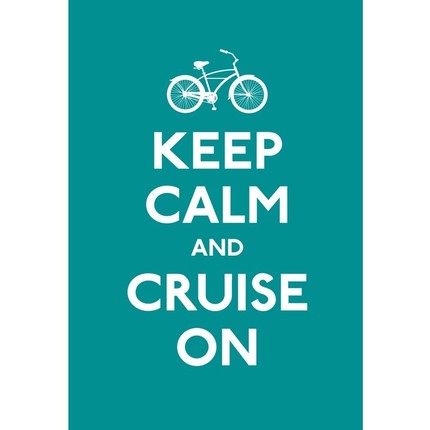 This is a SPOOF on the now infamous Keep Calm and Carry on Poster that was commissioned by the British Government's Ministry of Information by Queenspoof. It's great for the person who likes to bike or cruise, or for the person who just likes to look at bikes and cruisers! ($17)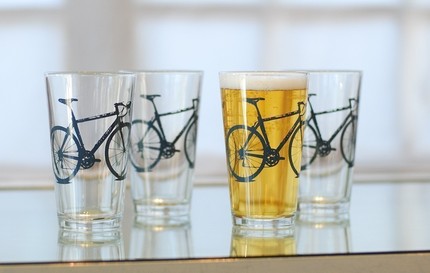 Bicycle glasses by Vital – We recommend a nice lager in these. (especially if you're brewing your own) Hand printed in our studio with charcoal grey ink in Denver, CO. These glasses make fantastic gifts! Brett screen prints these directly onto these glasses using a glass ink that cross bonds with the surface, making them dishwasher safe and nice and durable. ($35 for set of 4 16 oz (pint) glasses)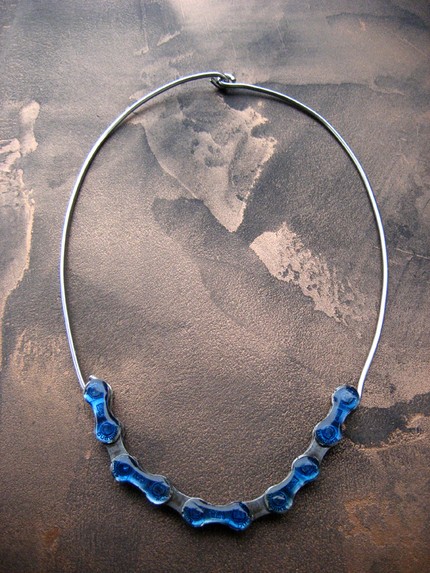 BIKE CHAIN NECKLACE BY MECHAWEAR : Cloisonne like, LUMINESCENT color on recycled chain, combined with recycled stainless steel spokes. I designed this choker for a light, playful look. One of my models said it best: "It lays nicely on the neck and shows just enough of the chains gorgeous finish." After a full life on a bicycle, the materials are rescued from a landfill destination. Thoroughly cleaned, protected from rust (a crucial step in working with steel, as salt in the skin can cause rust) and then decorated with my unique enameling process.
The graceful curve of the spokes are created on a jig for consistent duplication. THE CLASP is the essence of simplicity: A basic hook that fastens/releases with gentle pressure. Invisible and using no extra parts, it was designed especially for this choker necklace. Easy to put on and remove, totally secure. ($44.50)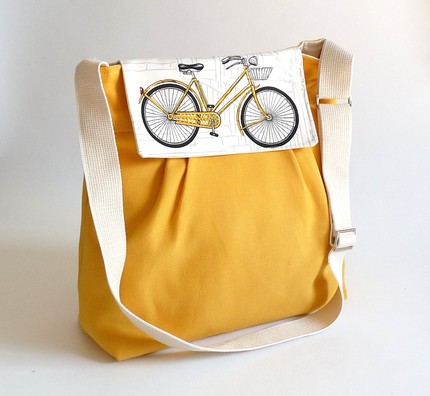 BAG BY IKABAGS: Handmade by ikabags for women cotton canvas messenger or diaper bag with unique bicycle flap and cotton webbing ADJUSTABLE strap, chic, large, roomy, eco-friendly from France…This bag is perfect ! You'll love it!
I made this sturdy bag from 100% cotton " Anti-Stain Canvas"(Anti tache)and lined with weight cream French CANVAS. The fabric is hard wearing with a soft hand feel. ($49)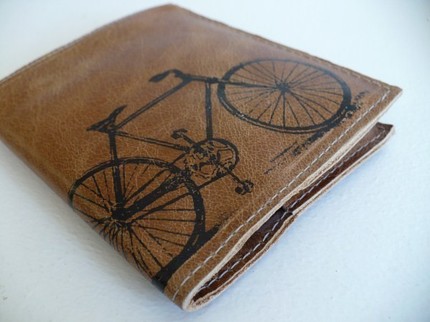 WALLET BY INBLUE: Leather billfold wallet made from gorgeous distress brown leather, has a roomy bill slot with two card slots that hold up to 8 cards in each slot! Fits comfortably in your front or back pocket, and is printed with a cool retro bicycle image! You can add a name, initials, or short quote to this for no extra fee ($17)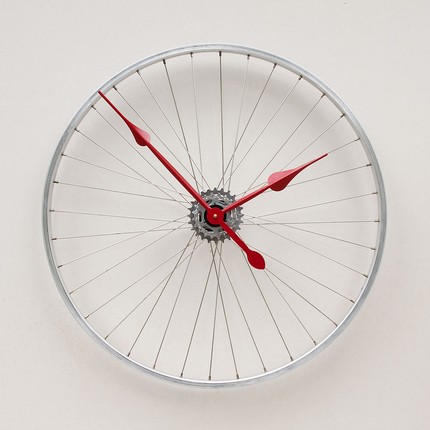 CLOCK BY PIXEL THIS : This clock was made from a recycled aluminum bike wheel. The wheel mounts directly to the wall through the hub using a hollow wall anchor and gives the illusion that it is floating off the wall. The clock movement is a high torque German quartz movement and is attached to a set of rear cassette gears to conceal the movement. The movement is attached to the wheel by hanging it off of a screw coming out of the hub, and runs on 1 AA battery, included. This wheel measures roughly 25 inches in diameter. It is a very clean wheel. Since these clocks are made from actual recycled bike wheels there will be minor imperfections such as scuffing, scratches, warping, etc. They did live another life before they were discarded. Handmade in the USA. It will make a great conversation piece on your wall or a special gift for that bike nut you know who is so hard to shop for. Thanks for looking. ($119)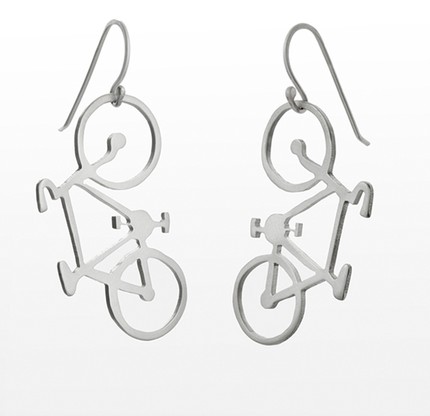 BICYCLE EARRINGS BY LOOKA JEWELRY: These special bicycles are hand-pierced from thick silver sheet (with a tiny jeweler's sawblade) and are perfect for that special someone that loves to bike. Earrings hang app. 1 1/2″ from a handmade silver french earwire. ($90)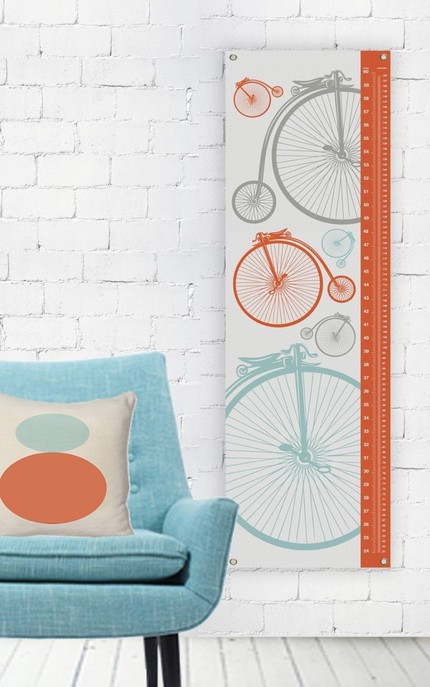 GROWTH CHART BY GIRAFFES AND STUFF : Keep track of every amazing inch of your child with this bright chart illustrated by Yulia. The chart can be rolled up to fit inside a sturdy gift box (available for only $3.99). What a wonderful birthday or baby shower gift! Beautifully produced in full color on highest quality artist canvas. ($29.99)
SIZE: 12″W X 39″H
RULER: ENGLISH & METRIC
MATERIALS: ARTIST CANVAS
COMES WITH 4 GROMMETS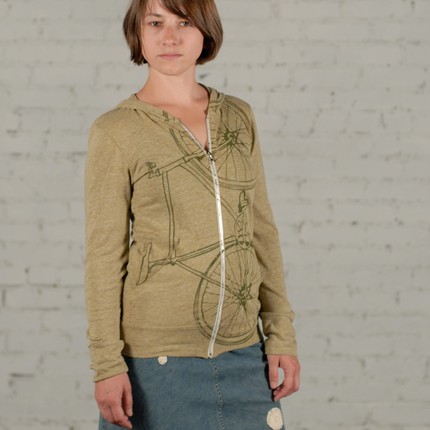 BICYCLE HOODIE BY VITAL : The Vital Fixie screened on an Eco Heather hoodie. This is a lightweight jacket that's super nice to wear. Totally rad! Color: army on olive. This is a unisex cut, so we recommend women purchase one size down. Fiber content: 38% cotton (6.25% organic cotton), 50% polyester (6.25% recycled poly), 12% naturally occurring rayon ($40)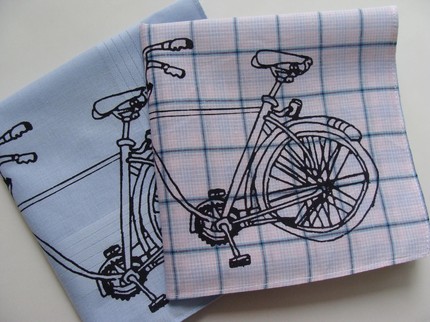 BIKE HANDKERCHIEFS BY THE HONEY PRESS : These silk-screened hankies (Sneezy Sheets) make blowing your nose, using a napkin, or cleaning up a spill a little more delightful and elegant. Given as a gift, your friends will thank you…and so will the trees! What a lovely thing to pull out of your pocket!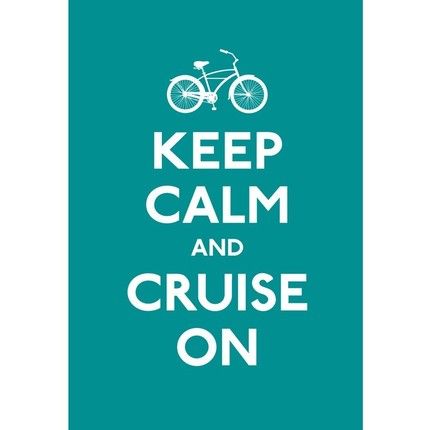 Keep Calm and Cruise On Bicycle Spoof Poster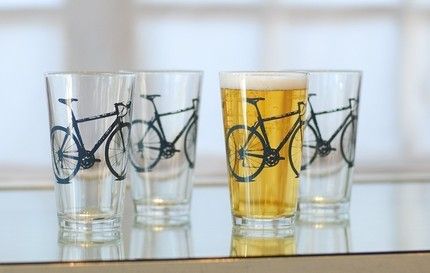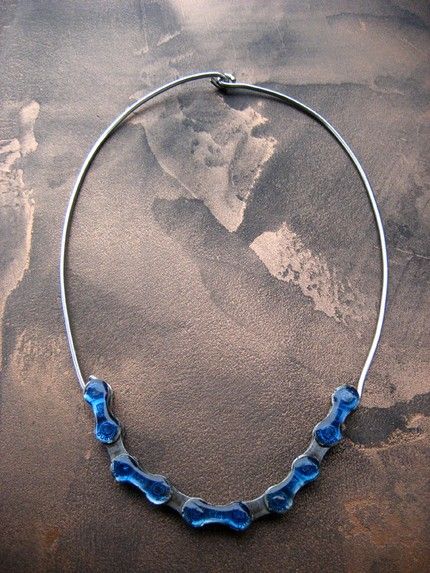 Bicycle Chain and Spoke Necklace Choker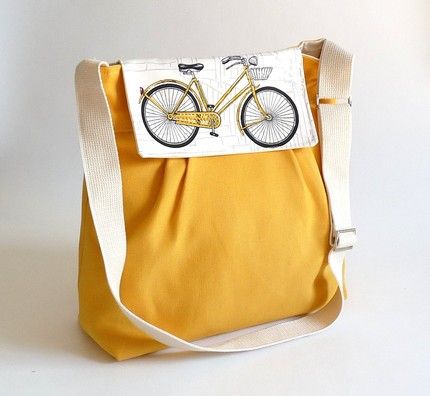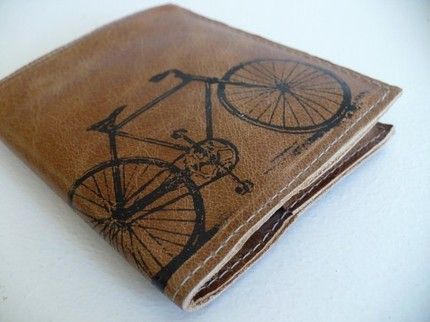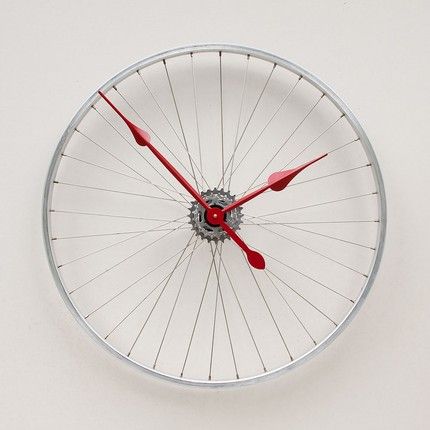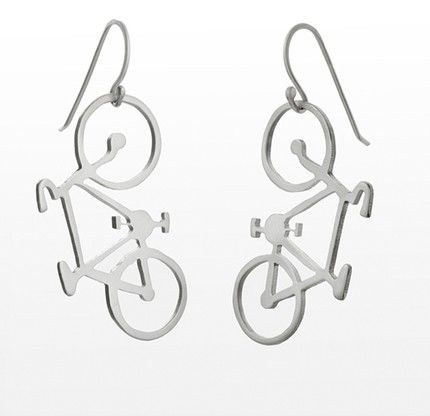 Bike Earrings by LOOKA Jewelry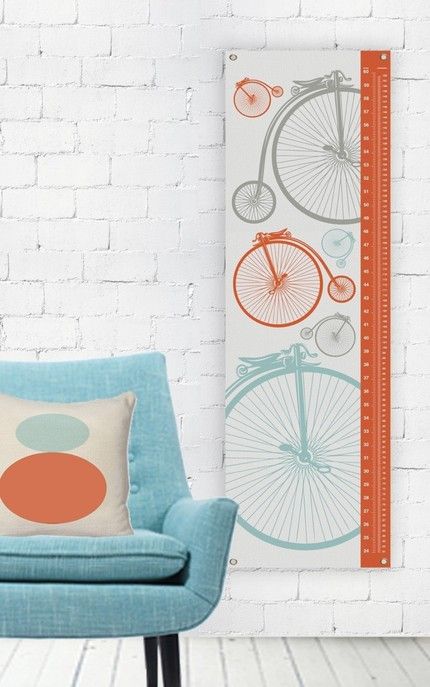 Bike Growth Chart by Giraffes and Stuff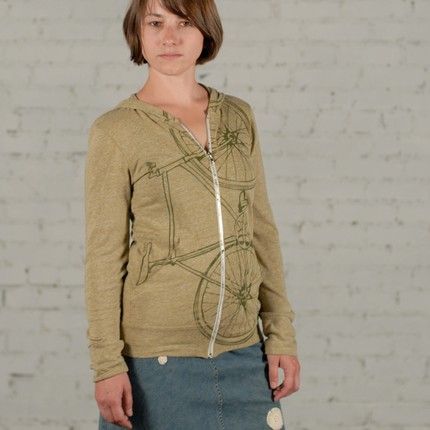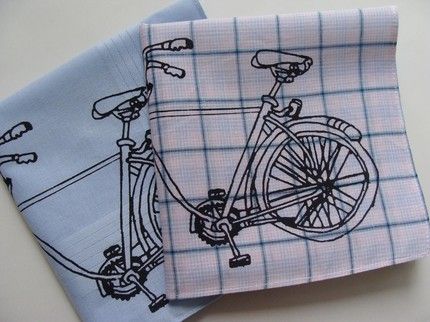 Bike Handkerchiefs by The Honey Press